The Savage-Hillcrest Impact Network for Education includes a Career and Technical Education Pathway and Basic Needs Center Housed within the School
There's something special happening at Hillcrest High School. The sprawling, new campus, well on its way to being completely rebuilt, is home to the Huskies. There are new athletic facilities, state-of-the-art technological upgrades, and enough rooms to make "multipurpose" a thing of the past. But there's something more profound happening than just a shiny makeover.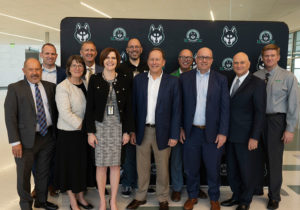 On Wednesday, faculty, student body officers, and community partners gathered after the last bell rang to celebrate the kickoff of SHINE, the wonderfully succinct shorthand for Savage-Hillcrest Impact Network for Education. It's a big name with an even bigger goal — to serve students and families by meeting them where they are, at school.
The event began with tours of some of the new SHINE facilities. Representatives from corporate sponsor Savage joined community leaders and school staff while members of the Hillcrest Student Body Organization lead visitors through the subject of the day's gathering. Tucked away just off the main hall is the new Community Hub. There are showers, a full laundry room, and a pantry of food and clothes for students to utilize. These facilities will serve to ensure that students can be clean, fed, and clothed not just during school hours, but also over the weekend.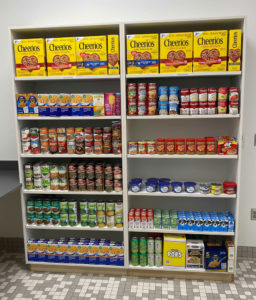 "We are making a commitment. Not just financial, but personal," said Savage CEO Kirk Aubrey of the $500,000 commitment the company is making over the next five years. "We are all about relationships, and being able to impact Hillcrest is a big deal for us."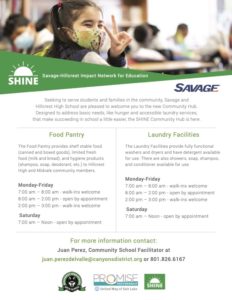 Because it is hard to focus on learning when basic needs are not being met, the partnership aims to make sure students feel safe and cared for where they spend so much of their time.
Representing United Way of Salt Lake at the event, CEO Bill Crim spoke about the importance of businesses investing in their community.
"Think about the potential that exists, here in this moment and in each student in Canyons School District," he said to those gathered in the school lobby. "Kids in our community have the potential to transform the future. But we have to show up for them and provide a safe, secure environment in which to learn."
Along with the laundry and pantry rooms, the SHINE partnership will include a career and technical education pathway to prepare students for life after graduation. The goal is to take care of students and their families and make sure they have the tools to succeed even after they grow into adults.
"The vision is that we'll be able to invite the community in," said Hillcrest Principal Greg Leavitt. "Think outside the box and make education work for kids."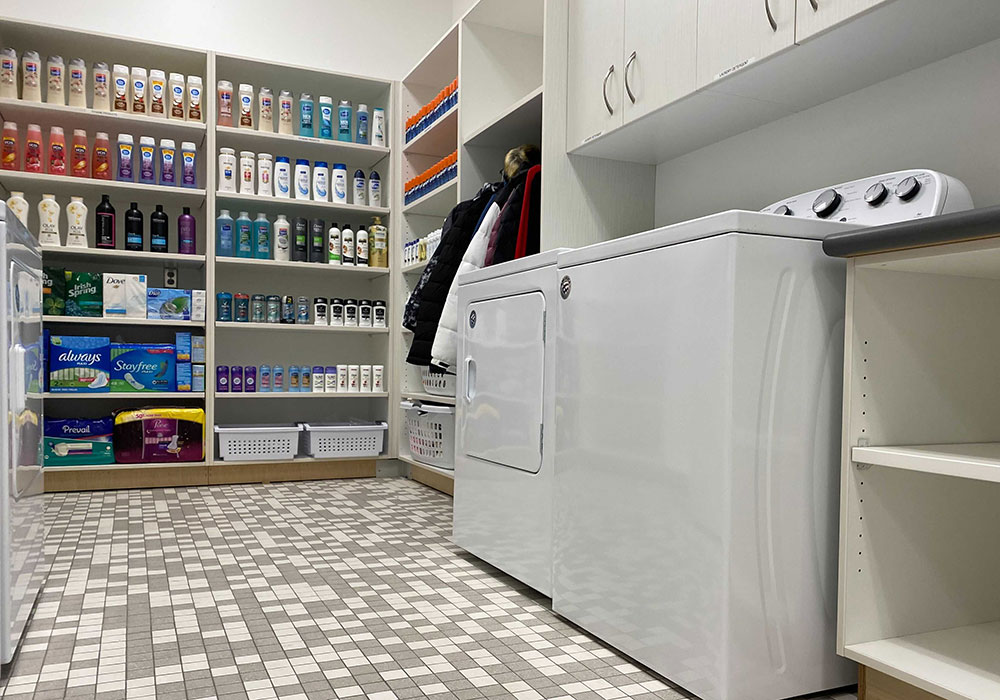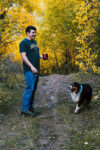 By Grant Devuyst, Social Media Manager with United Way of Salt Lake