Volunteers, College Admissions Staff, High School Counselors, and Families come together to support students in filling out their financial aid applications during FAFSA Nights.
Filling out the Free Application for Federal Student Aid, or FAFSA, is an important step for high school seniors wanting to attend college. Completing the application helps students in need of financial aid secure their share of the $150 billion available in federal funding to help students pay for higher education – which makes earning a degree more achievable.
Nationally, 90% of high school seniors who complete the FAFSA attend college directly after high school, compared to 55% of non-completers.  (Source: USHE)
"The FAFSA is an essential step for every student applying to college," said Dave R. Woolstenhulme, the Commissioner of Higher Education with Utah System of Higher Education (USHE). "FAFSA completion directly impacts college affordability for many students as it is the only way to receive federal Pell grants and federally subsidized student loans and qualify for many scholarships."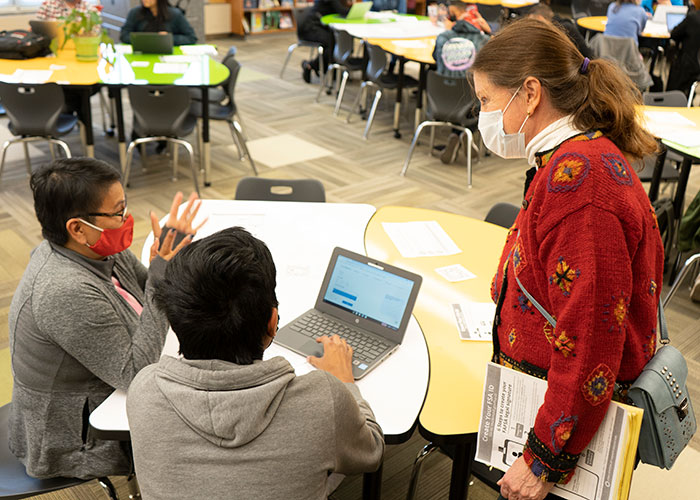 Currently, Utah has the third-lowest FAFSA completion rate in the nation, according to the National FAFSA Tracker.
To improve FAFSA completion rates, and help families through the cumbersome application, high schools throughout Utah have been hosting FAFSA Nights. These events give caretakers and students a chance to sit down with their computers and ask counselors and volunteers for assistance.
"Counselors, college advisors and staff, and FAFSA Night events are all available to help students complete this important step in their college journey," adds Woolstenhulme.
Several United Way of Salt Lake staff members trained with staff from USHE on how to fill out FAFSA applications and are volunteering at the 20 FAFSA nights being held throughout the state during October and November.
"The FAFSA can be daunting and often families come into FAFSA Nights and don't know where to start," says Veronica Scheidler, Volunteer Projects Coordinator at United Way of Salt Lake. "Trained volunteers provide guidance, encouragement, and advice on a wide array of issues and questions that arise."
In some instances, they also provide language support.
"It's such an amazing feeling when you're at a FAFSA night and able to help a family whose first language isn't English," says Princess Gutierrez, Director of Volunteer Engagement with UWSL. "The parents' faces just light up with relief that someone can answer their questions and talk through things with them as they help their child fill out FAFSA."
And once all the information is there, it's time to celebrate!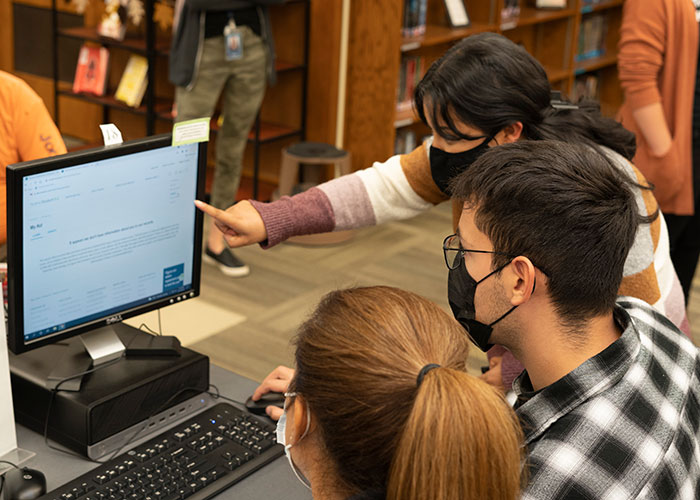 "Volunteers are there to celebrate when students hit the submit button and 'Congratulations' pops up on the screen," says Scheidler.
The FAFSA helps aspiring college and graduate students secure grants, need-based federal scholarships, and the ability to do work-study. Many outside scholarships also require students to complete the FAFSA before applying. If you need help filling out your FAFSA, see the official online guide here.