This year, Stuff the Bus 2020 was all virtual. But with 9 company supply drives and over 100 supportive donors, we were able to give over 10,000 students at 25 different schools and community centers the supplies they need for the new year.
The impact of these supplies goes far beyond a simple donation. A pencil can start a child's life-long love of writing, a notebook gives them the room to solve their long division problems, and crayons are a way for them to let out their creativity. When kids have the tools they need to succeed in school, they can focus on what really matters — learning!
Here's how this year's donations and supply drives helped students throughout our community: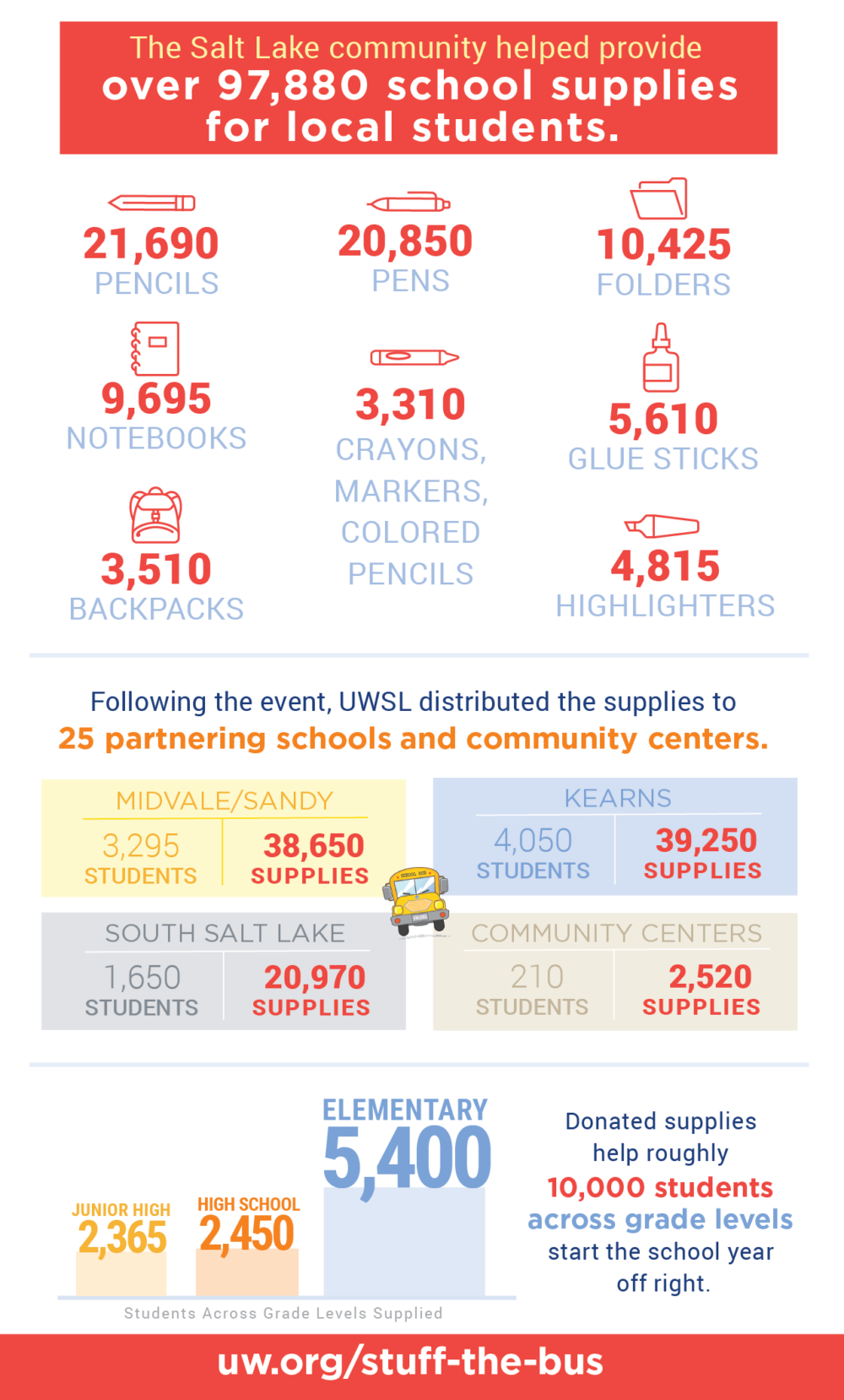 Learn more about our annual event, Stuff the Bus, at uw.org/stuff-the-bus.