Does your family need assistance? 2-1-1 is here to help.
Workplace Toolkit
Asset Library
Employee Engagement Guide
It takes planning, creativity, and dedication to organize and engage employees in workplace giving campaigns. Use these simple strategies to build a team of fundraisers, hand raisers, changemakers, and game changers. Start your Workplace Campaign be reading the Employee Engagement Guide.
Ask for Info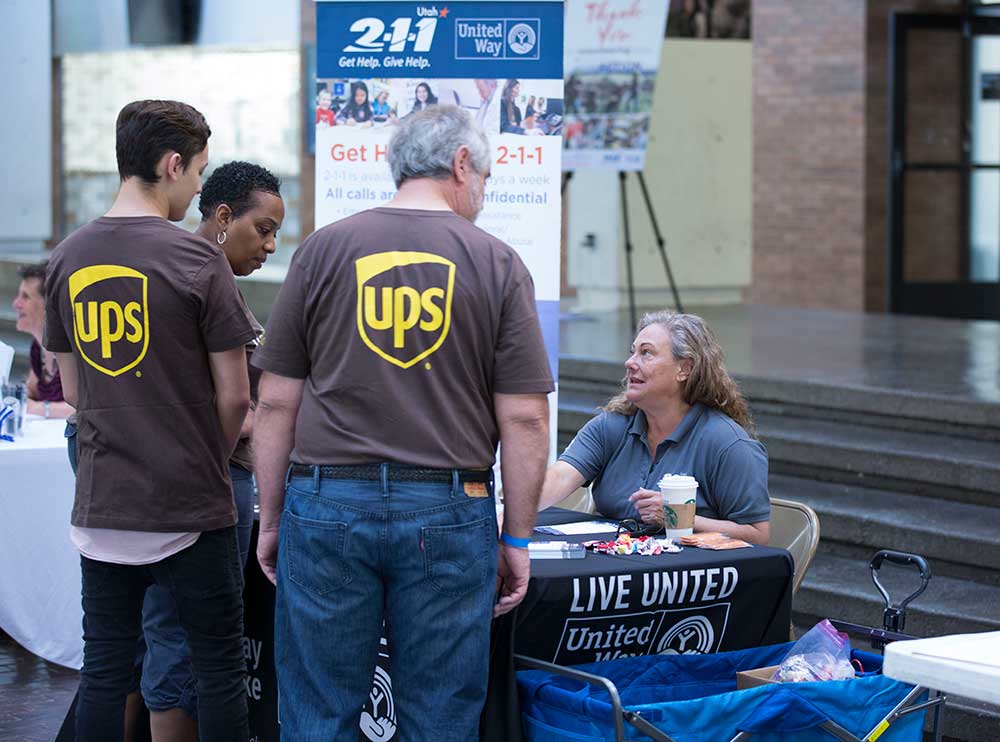 Asset Library
Looking for the right content to inform your team about United Way of Salt Lake's work? Use this Workplace Toolkit for email templates, campaign posters and flyers, and impact statements that will convey your company's commitment to our community.
scroll to read more
Email
Impact Flyers
Social
Posters
Brand Assets