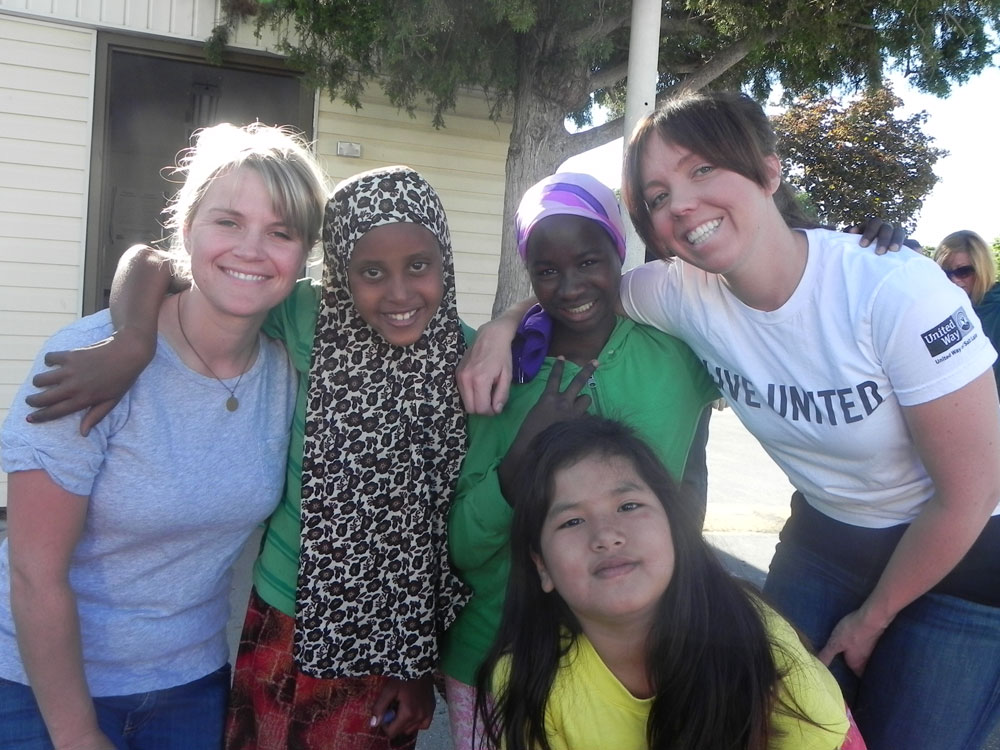 By: Bill Crim
Senior Vice President of Community Impact and Public Policy
Over the past decade, Utah has become the new home to an average of 800 refugees each year.  For the past two years the number of refugees resettled in Utah has been over 1000 each year.  A refugee is a person who is forced to flee his or her country due to past persecution, or a well-founded fear of future persecution, because of political opinion, race, religion, nationality, or particular social group.  There are approximately 42 million refugees and other displaced people in the world – more than the combined populations of New Jersey, Virginia, Washington, Massachusetts, Indiana and Arizona.
Since 2006, with the leadership and financial support of the Women's Philanthropic Network, United Way of Salt Lake has been working in partnership with dozens of organizations to create and improve opportunities for immigrant and refugee integration.  An initial pilot of four "welcome centers" – easy to access locations where immigrants and refugees can find support for education and English language instruction, jobs and financial stability, health, and community engagement – will soon be expanded to six hubs in Salt Lake and Summit Counties.
As Refugee Awareness Month comes to a close – UWSL encourages everyone to learn more about and welcome those who are new to our community.  As they begin their lives in a new home, working to learn a new language and a new culture, they simultaneously make our community more rich and diverse.  Please consider joining us at any of the following events:
June 27, Community Dialogue: "We are all Refugees- Exploring our Pasts, Presents and Futures," 6-8pm @ Horizonte Welcome Center (1234 Main Street, Salt Lake City)
June 28, International Rescue Committee and Bhutanese Community Cultural Event, 6:30pm @ Horizonte Welcome Center (1234 Main Street, Salt Lake City)
In addition, there are many ongoing volunteer opportunities that can be found by visiting our web site (www.uw.org) or by calling United Way's 2-1-1.