Does your family need assistance? 2-1-1 is here to help.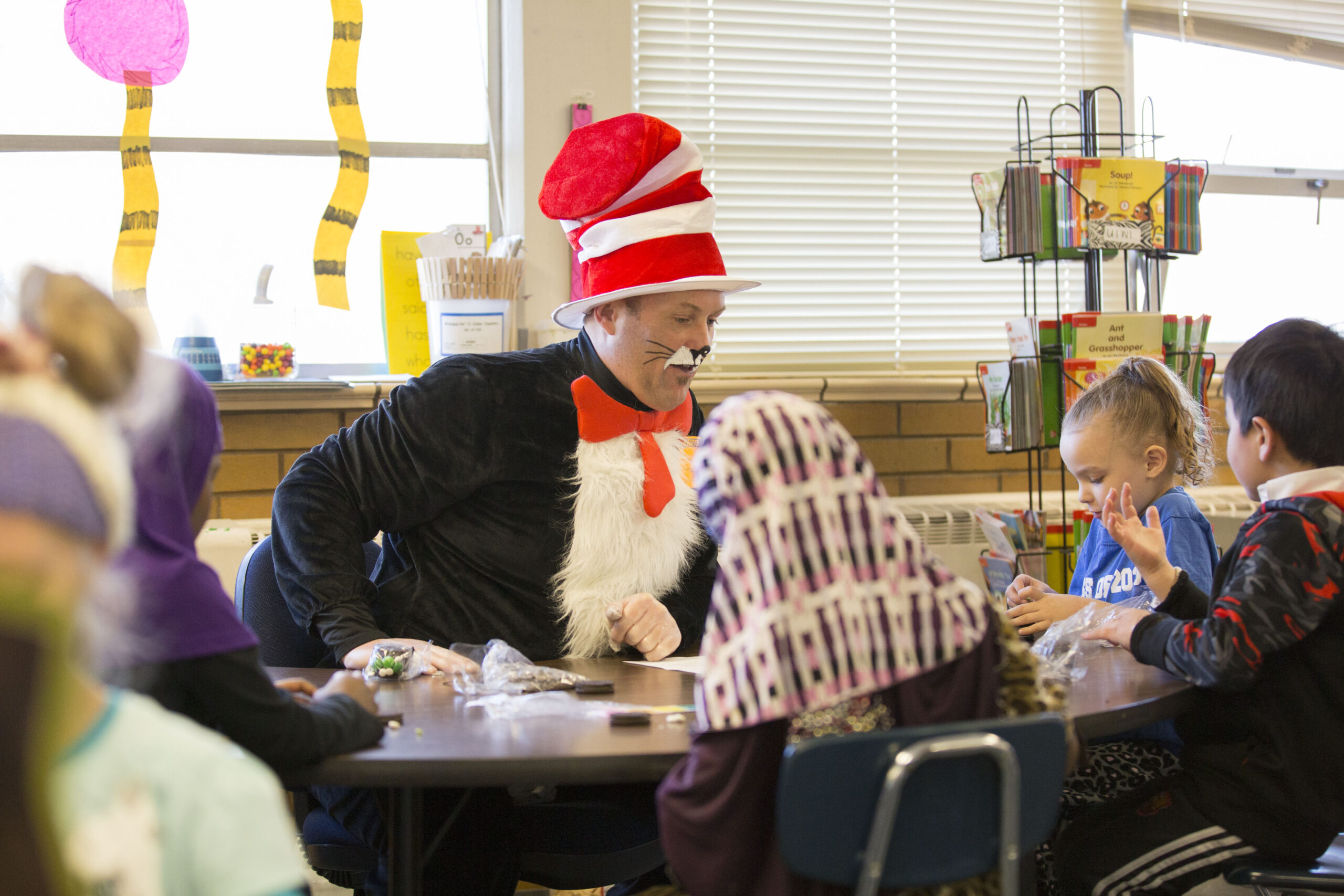 Dr. Seuss Day
Sign Up For a Dr. Seuss Day Event
On Dr. Seuss Day, also known as National Read Across America Day, schools throughout the country celebrate Dr. Seuss' birthday by doing fun literacy activities with students. Volunteers help with Dr. Seuss-related activities, such as reading to students or helping with a craft.
Please reach out to Zoë Meeken if you have questions: zoe@uw.org, 801-746-2569