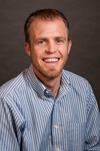 by Scott McLeod                                                                                Sr. Director of Community School Partnerships
Kearns Jr. High has a lot to be proud of. It is a school that continues to improve academically, outperforming many demographically similar schools, and has a thriving United Way Community School effort. Additionally, it was recently named a national School to Watch for all its incredible work and student improvement.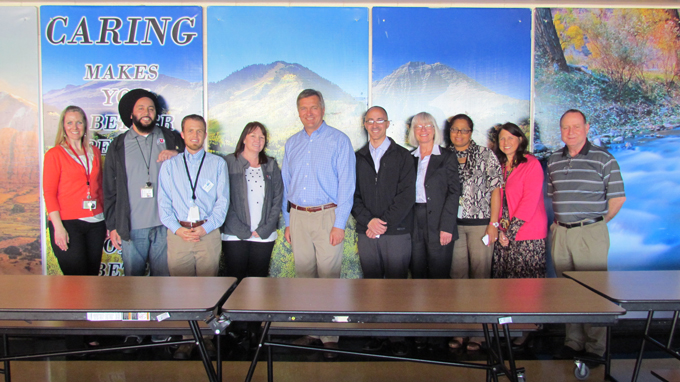 To honor these incredible accomplishments, Kearns Jr. was recently visited by none other than U.S. Representative Jim Matheson, which was amazing to say the least! In late May, Rep. Matheson came to Kearns Jr. to congratulate the school and to get a glimpse of the partnership that helps make it happen. His tour included visiting the after school program, the Kids Café food program, the on-sight preschool program, and a conversation about the Community School partnership. It was a wonderful experience for everyone.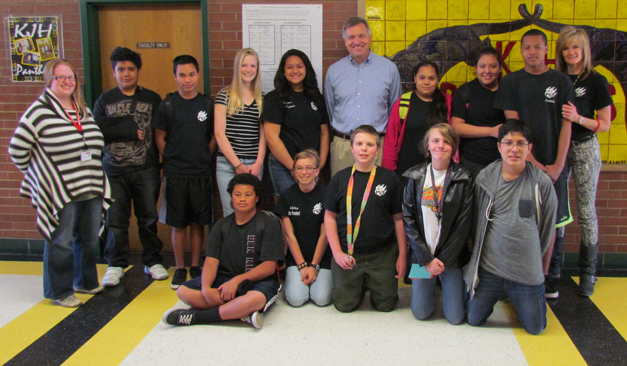 During the tour, not only did Rep. Matheson get to learn about the work being done at Kearns Jr., he also got to visit with the students themselves, including the student body officers and the key club. He is clearly a passionate public servant and invested in the future of Utah's students. Thanks to all of the partners, to Kearns Jr. High and to Representative Matheson for such a great day!