Does your family need assistance? 2-1-1 is here to help.
Stuff the Bus
Give School Supplies to Students Across the Wasatch Front
When a student walks into the classroom with the basic supplies they need, they can focus on what really matters - learning! You can make sure this happens for over 12,996 students by hosting a school supply drive or helping count and sort supplies.
If you can't host a drive or volunteer, you can still support Stuff the Bus by donating to help purchase school supplies!
$20,855 Raised So Far

Host a Supply Drive
We're hoping to gather supplies for nearly 13,000 students. Volunteer to collect school supply donations at your office, church, gym, book club, home, or other community location. Or host a virtual supply drive, and we'll purchase the supplies for you.
Register Your Supply Drive >
Count & Sort
We are expanding our Stuff the Bus celebration to a full week of count and sort shifts. This means more shifts with fewer people at each shift. 
Dates:
August 2-6
Location:
Columbus Center
Sign-ups coming soon.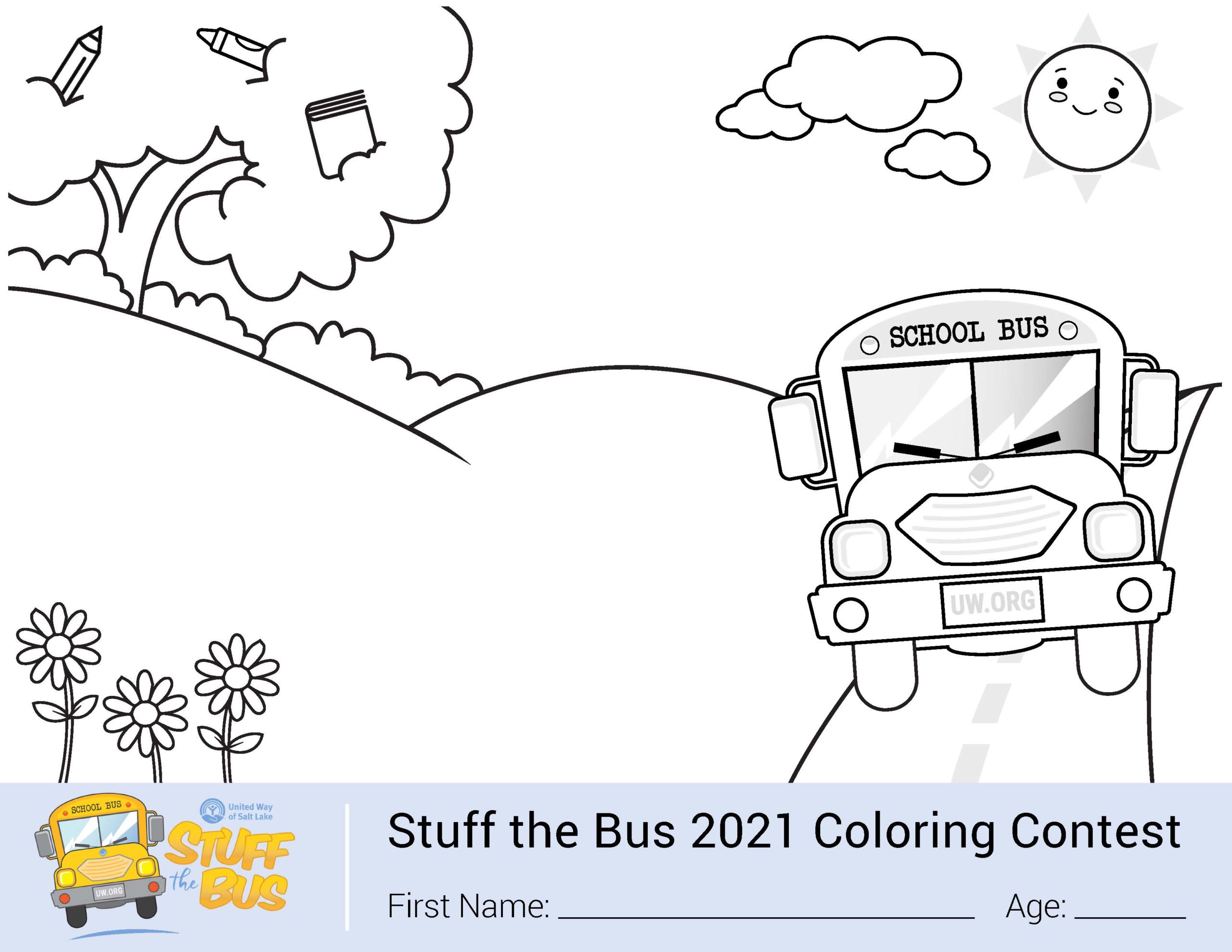 Participate in our Coloring Contest


Get excited for Stuff the Bus and be entered to win a King's English gift card by participating in our coloring contest! Download a coloring sheet and learn more about entering the contest:


Enter the Contest
We learned last year that we can Stuff the Bus virtually, but it is more fun in person. With that, and everyone's health and safety, top-of-mind, we have found a solution that lets us enjoy some of the in-person benefits while still adhering to safety recommendations related to COVID-19.   
This year, instead of a single Stuff the Bus Day, we are expanding our Stuff the Bus celebration to a full week of count and sort shifts at the Columbus Center between August 2-6. This means more shifts, fewer people at each shift, and 13,000 Utah kids getting the supplies they need to start school ready to learn. Sign up to volunteer above or donate to our Stuff the Bus virtual supply drive here.
If you have questions, contact Stephanie Rokich by emailing stephanie.rokich@uw.org or calling our main office at 801.736.8929 and requesting to speak to the volunteer team.
More Stuff the Bus Tips and Tricks
From successful supply drives to reliving last year's event, these blogs will get you prepared for 2021.