Does your family need assistance? 2-1-1 is here to help.

Stuff the Bus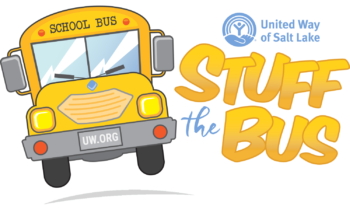 Thank you for Joining Us for Stuff the Bus!
You made it possible to support over 10,000 students in the Salt Lake community through your generous donations, time spent volunteering, and wonderful supply drives. Thank you for being a part of Stuff the Bus 2022.
$38,705 Raised

Sign Up for Emails
Get notified when volunteer slots open and of other Stuff the Bus updates by signing up for our Volunteer Action Network.
​ ​
​