Does your family need assistance? 2-1-1 is here to help.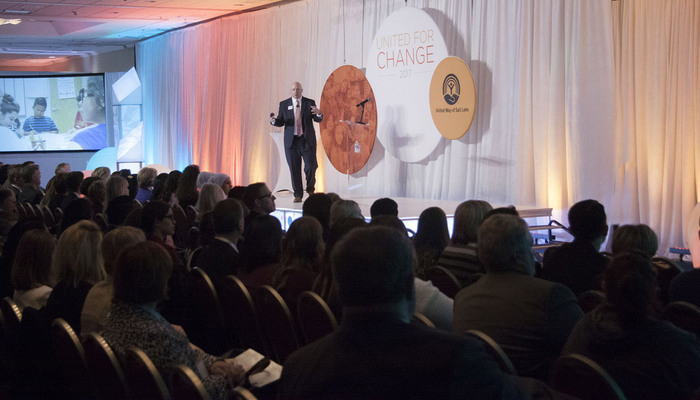 I want to
attend an event
United Way of Salt Lake has many ways for you to get involved in our community. RSVP for one of our events and come learn more about our work!
Equality is Not Enough — Building Equitable Communities
August 28 - 7:00 pm
2019 SPEAKER SERIES-- We live in a world that is fundamentally inequitable. The question is, with so much work to be done to address rampant inequities, where do we begin? We can start by including more voices in the conversations. We can unpack and disrupt traditional ways of thinking. We can challenge institutions and devise new ways of viewing our world. And we can cultivate opportunities that enable all of us to thrive.

KUER, RadioWest, and United Way of Salt Lake presents this year's three-part Speaker Series includes scholar Geoffrey Canada, cultural critic Wesley Morris, and activist Brittany Packnett. Join us for these candid and focused discussions, as each speaker shares their ideas for working together to challenge systems of exclusion, marginalization, and oppression.

Register Here
Stuff The Bus
August 10 - 9:30 am
When a student walks into the classroom with the basic supplies they need, they can focus on what really matters - learning! You can make sure this happens for over 12,000 students by stuffing backpacks with more than 400 other volunteers on August 10, 2019.
Sign Up