Does your family need assistance? 2-1-1 is here to help. to contact us.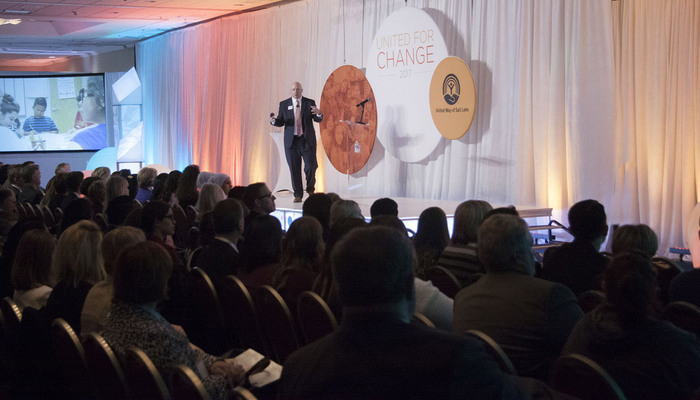 I want to
attend an event
United Way of Salt Lake has many ways for you to get involved in our community. RSVP for one of our events and come learn more about our work!
Lagers for Legos
October 10 - 6:00 pm
Do you remember playing with Legos growing up? These timeless toys are still widely popular with kids in our community as they join Lego leagues and do hand-on STEM activities with Legos in class. These activities can be expensive, however, especially for kids growing up in poverty. But you can help! Support these programs and donate Legos to community schools while kicking back and having a beer or soda with UWSL!
RSVP Today!
The Realities of Diversity Speaker Series feat. Maria Hinojosa
October 17 - 5:30 pm
KUER, RadioWest, and United Way of Salt Lake present "The Realities of Diversity," a three-part speaker series that takes a deeper look at race and diversity in America. Join us for these important conversations as we illuminate truths that allow us to better understand these complex issues that affect all of us!
RSVP Today!
Power of Your Purse
October 3 - 5:30 pm
Join us!

The future is bright for Utah's tech sector as job opportunities are rapidly growing. But currently, women hold less than one-fourth of jobs in science, technology, engineering and math fields in the state. You can help build the next generation of women leaders in tech!
RSVP Today!