Does your family need assistance? 2-1-1 is here to help. to contact us.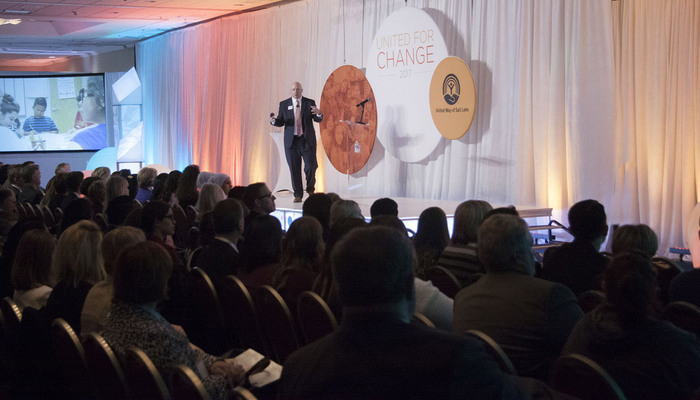 I want to
attend an event
United Way of Salt Lake has many ways for you to get involved in our community. RSVP for one of our events and come learn more about our work!
Legislative Preview Breakfast 2019
January 15 - 7:30 am
Hear from legislative leaders about upcoming issues affecting all Utahns, and learn how the 2019 Legislature will be working to advance the education, financial stability, and health of our families, neighborhoods, and communities. Join us for breakfast on Tuesday, January 15, 2019 as we explore how to move our state forward.
RSVP Today!
Volunteer Opportunities (various dates)
December 20 - 9:00 am
United Way of Salt Lake provides meaningful opportunities for volunteers in our community schools and with our partners to achieve our mission of lasting social change. Volunteer as a mentor or tutor, help at an event, or host an in-kind donation drive!
Learn More