Each year before the Scheels' workplace giving campaign, this letter is read out loud to all employees to motivate them to participate! This letter captures how Karen Jones, Store Leader, feels about the work United Way of Salt Lake does in the community. It is a wonderful example of a company leader taking corporate social responsibility seriously!
---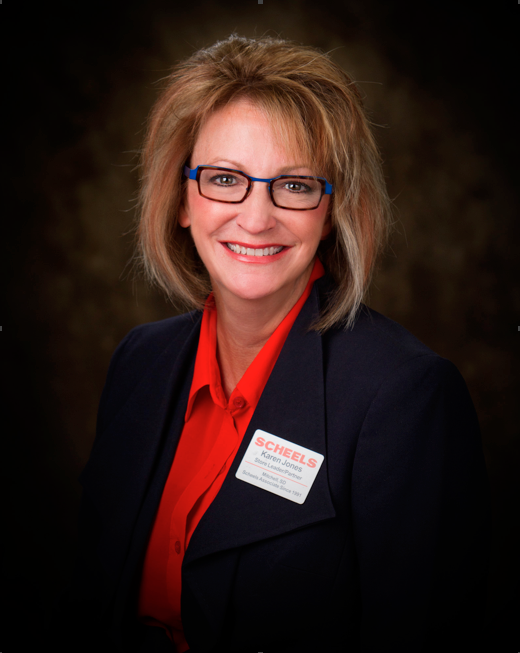 Dear SCHEELS Employee,
Giving is a personal choice. How much you give is a personal decision. The need in our community for those who truly cannot help themselves is growing. We ALL have a distorted view of what poor or need truly is. Abuse, hunger, no clothing, no friends, no parents — are NOT a personal choice for most in desperate need. I challenge you to realize how fortunate you truly are, regardless of what you are facing today in your own life.
Scheels, as a corporation, that has been embraced by the communities we live in, and has committed to give back to those communities in areas that most desperately need us…each and every one of us…through United Way.
We come from different places and we come to different conclusions, but when we LIVE UNITED, we can tackle the toughest problems and make every community a place where people realize their dreams, live healthy lives, and prosper now and into the future.
Unfortunately, the odds are stacked against thousands of families in neighborhoods throughout Davis, Salt Lake, Summit, and Tooele counties and opportunities for a better life seem like a distant dream. Problems that exist in large metropolitan areas and inner cities exist here too. Problems such as lack of student achievement, poor health care, poverty, and crime.
Solutions to these problems are not simple, but together, we can create opportunities so children, even in the toughest neighborhoods, have the chance to become productive, contributing members of our community. The long-term effects will benefit all of us.
Everyone has an important role to play. Now is the time to work together through our differences to solve social problems once and for all. Please join us and LIVE UNITED.
Together, we can get results that no one can achieve alone.
Sincerely,
Karen Jones
Sandy Scheels
Store Leader