By Ken Wainwright, UPS
Guest Blogger
Diamond Donor, Tocqueville Society
My name is Ken Wainwright. My wife Sheryl and I feel honored to support United Way of Salt Lake's efforts in our community. Sheryl enjoys knitting, genealogy, hiking, and learning. I enjoy hiking, biking, running marathons, and spending time with my wife and family. We have been blessed with 6 children and 2 grandchildren and live in Downtown, Salt Lake City.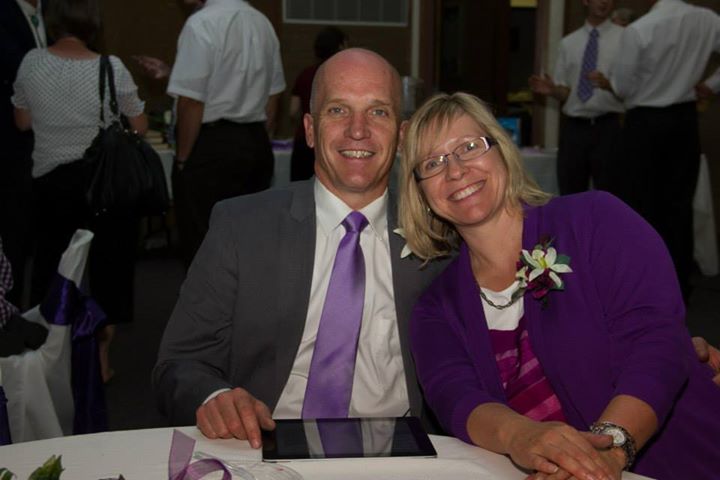 I am a supervisor at United Parcel Service, and have worked there for almost 30 years. UPS is a strong supporter of United Way and strongly encourages its employees to give back by donating and volunteering. UPS also matches part of my donation, so it goes even farther. I first learned about United Way of Salt Lake's involvement in our community in 1985 at UPS's yearly campaign presentation. I was impressed with what I learned that day, and have gladly given my financial support every year since.
UPS also allowed me to work at UWSL as a Loaned Executive for 5 months. I had the opportunity to see, firsthand, how my money was invested to help those in need. I gained a greater appreciation of the good work UWLS does. It was humbling to see how many needs there really are in our community. I was very impressed with the staff I was able to work alongside at UWSL and its staff and see their desire to help those in need.
We feel giving to United Way is the smart way to give. In our busy lives of work, church, and family responsibilities, Sheryl and I don't always have the time to find out the most pressing needs in our community and where best to give our support. That is where UWSL comes in for us. They do the research and find the needs in our community, and help support the organizations that can best help those people. United Way of Salt Lake truly gives a helping hand to those who are trying to get back on their feet.
In the past, we gave only to our church's efforts to help others, but we realized that there are so many more people in our community who are in need that are not of our faith. My wife and I have been so blessed in our lives. We have shelter, food, our health, family support, jobs, and access to great healthcare. We feel it is our responsibility to help those that might need a helping hand to get the same blessings we take for granted. This is why we support United Way of Salt Lake, and will continue to do so.
We are proud to LIVE UNITED!