by Steve Sunday
Resource Development Executive
September was a very good month! Deseret Management Corporation and its companies had a successful United Way of Salt Lake 2013 – 2014 campaign! President and CEO, Keith B. McMullen, kicked-off the event and spoke several times during the campaign. His commitment was evident in the encouragement he gave employees to support such worthwhile causes. All the events during the campaign were well-organized with healthy competition between employees and companies.
Deseret Management Corporation companies included activities and incentive gifts such as:
Ice cream social
Symphony tickets
Extra week of annual leave
Gift cards to Deseret Book
Jean day
Luncheons
Pizza slice sale
Bake sale
Dinners at Temple Square Hospitality restaurants
Trip for two to the taping of NBC's "The Voice"
The highlight of the week's campaign was UWSL's Day of Caring, where over 140 employees from Deseret Management Corporation companies spent the day at Granger Elementary school reading with the children in first and third grades. Everyone involved was touched by the experience of reading with the children. Their bright smiles and eagerness to learn seemed to give energy to all involved!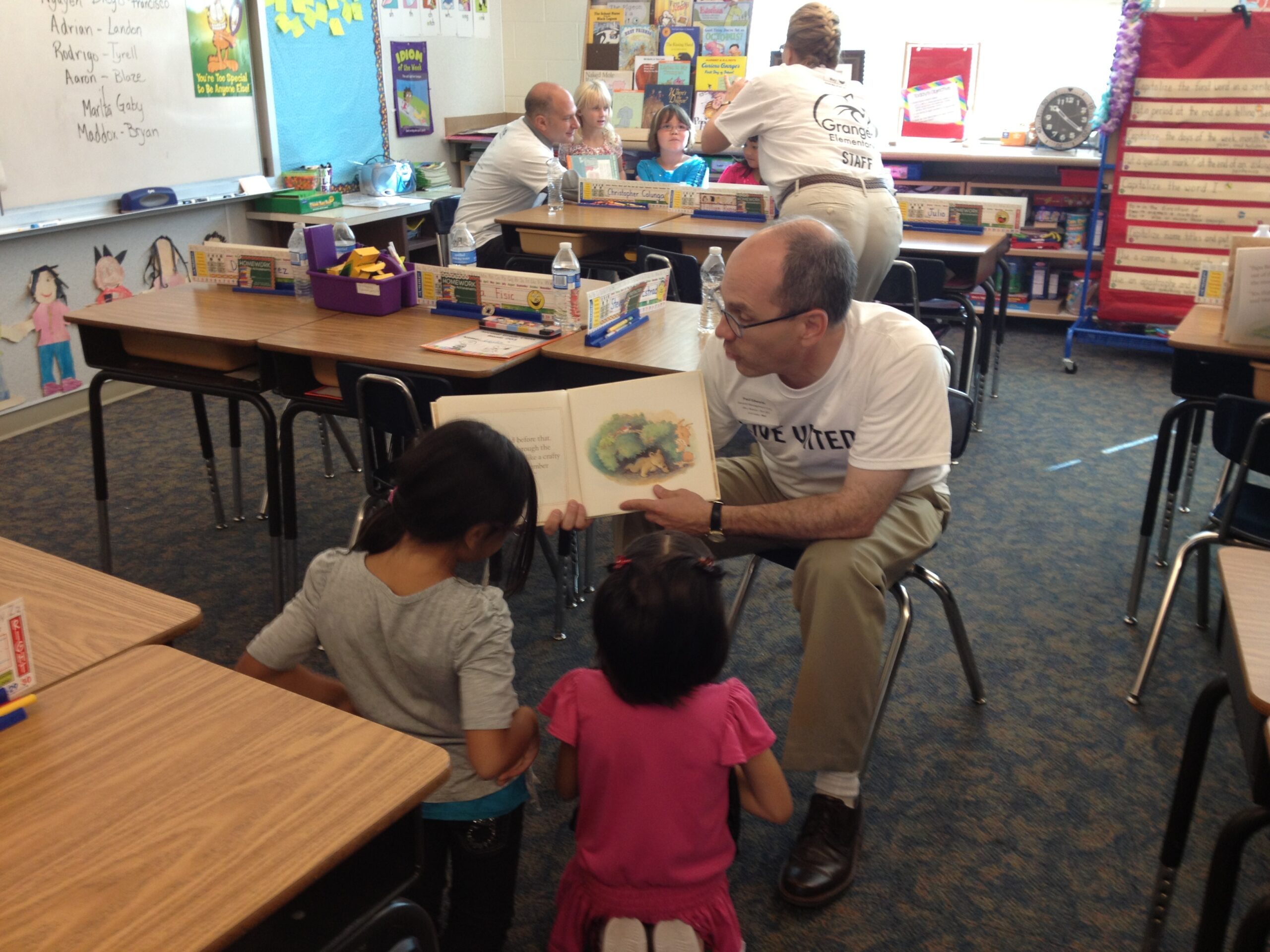 The kids sent Deseret Management Corporation special hand-drawn thank you cards to show their appreciation. One of the positive outcomes of this effort was that Deseret Management Corporation increased the number of year-round volunteers in the mentor portion of the Read Today program.
During this year's campaign, the contributions were up over 27 percent compared to last year. A special thanks to the Deseret Management Corporation's leadership, Keith B. McMullen, Roland Radack, and Linda Stokes for their tremendous efforts.
The Deseret Management Corporation team truly LIVES UNITED!
[slideshow]