by Lynn Rilling
Community Collaborations Director
…Not food…..but the after school programs!
The elementary school principals are passionate about changing things up to benefit the kids and their families. Discussions have been evolving around exciting new approaches to support and empower working families. If you've had the opportunity, think for a second about the last time you ate at a restaurant in Park City or skied at a resort. Did you notice the people providing the services and can you imagine being able to support your family on the wages that the service providers earn? These are some of the families that the Park City School District / Education Foundation, Holy Cross Ministries, UWSL, and other organizations are determined to reach, support and empower – so that their children will be well-educated and healthy and grow up to lead successful, productive lives.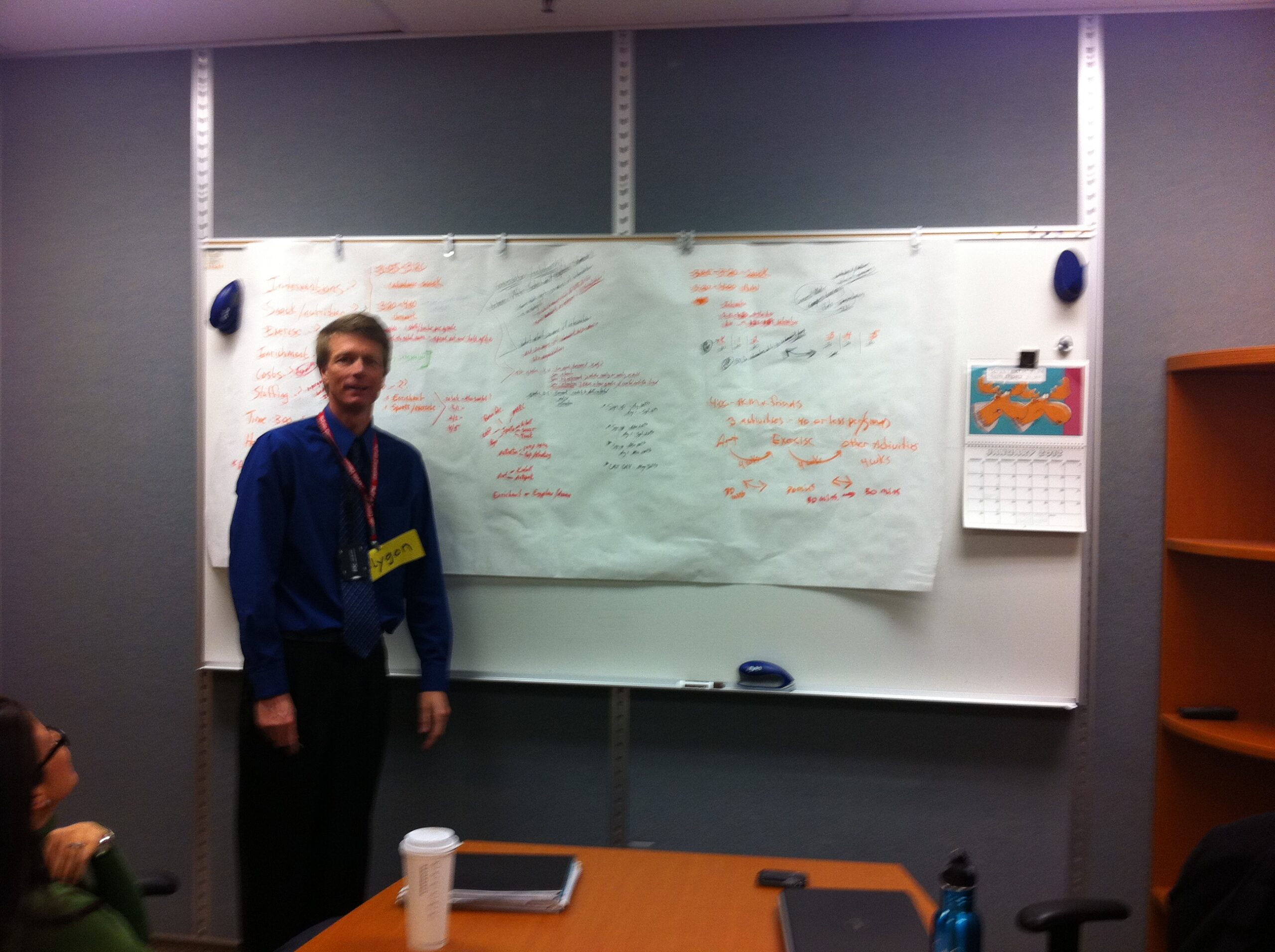 Bob Edmiston, Principal at McPolin Elementary, sketches some ideas for after-school programs.