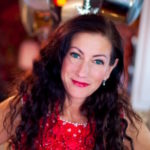 by Kari Cutler
Director, Promise South Salt Lake
The City of South Salt Lake is among the most ethnically diverse communities in Utah, with a Latino population making up more than one-third of its 25,000 residents.
The city is home to refugee and immigrant individuals and families from all parts of the earth.
Several years ago, when World Refugee Day was still held at the old Granite High property, I was getting ready to head over to the event when it started to rain. Pretty soon, it was pouring. I remember I had thought I should go anyway, to see if I could help anyone pack up and get out of the weather. When I arrived, my heart sang! The refugees and others who had turned out for the celebration were drumming, playing, singing, dancing, cooking and enjoying the day—soaking wet. "How ridiculous am I?" I said, as I realized that many of the people at the event had survived war, being moved from place to place, separation from their families and friends, hunger, and perhaps unconscionable violence. Why would they let the weather spoil their celebration? I was welcomed, offered food, and found absolute joy on that beautiful, rainy Saturday afternoon.
I learned that we are rich beyond measure for the diverse perspectives that have somehow made their way to South Salt Lake as a new place to call home. I thought I was there to help, but mostly I would be helped. I thought I would have things to teach, but mostly I have learned.
---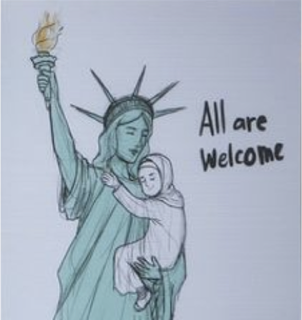 Promise South Salt Lake (SSL) afterschool and family program creates a safe, nurturing environment for children, youth, and adults so that they may learn, play, and create together in our neighborhood centers throughout South Salt Lake. Hugs and high-fives abound. Celebrations for small and large accomplishments and love of learning are the orders of the day, everyday. Smiles and laughter bridge language gaps. "We're so glad you're here with us today!" is a central theme.
This fall and winter, though, as many adults in our community were shaken by events occurring at the national level, several disturbing incidents took place regarding our young people. Irritation and annoyance were bubbling up within the youth, quickly spreading among the children, even the littlest ones. Like wildfire, these escalated into intolerance and finally, fighting. In January, incidents became so frequent that these extreme behaviors, essentially nonexistent in the past, seemed like like the new normal. Young people and children of different ethnicities who were friends, now wanted nothing to do with each other, or worse — were sometimes involved in fights. Others have been withdrawn, or sad, or expressed fear for themselves and the safety of their families.
As of today, things seem to be slowly improving. DWS held a meeting with immigration attorneys at the Utah Refugee Education and Training Center, there was a forum at the University of Utah in January, and the Utah Refugee March was held first week of February. The events really did seem to help lift people's spirits. At Promise SSL, we've been working hard to acquire and teach new skills: upstanding, active listening, appreciative inquiry, mindfulness, and compassion. We're working to be kinder, calmer, more loving to our staff and our children. We're applying the principles of collective impact and results-based accountability to our new challenges.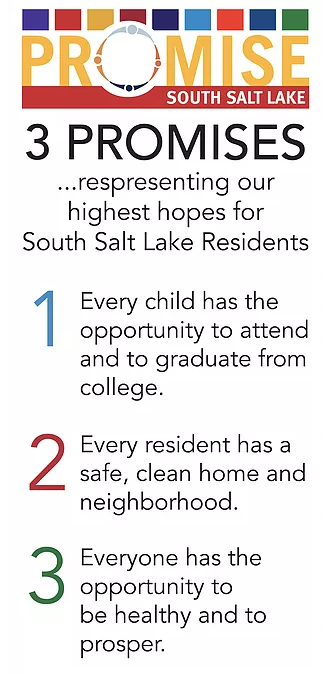 The leadership in South Salt Lake has been truly caring and supportive. Mayor Cherie Wood wrote an inspiring and heartfelt letter to our families and friends. Mayor Wood and the full South Salt Lake City Council signed a resolution, and the SSL Police Department is taking a few minutes at community events and pubic gatherings to reassure residents that they are safe and welcome in the city.
Our hearts go out to those we serve and all others who are suffering or discouraged by what is happening as part of the new national agenda. We are working to support the children and families in our community and to continue to accelerate, broaden, and effectively push our work forward in educational, health, and employment results for those we serve. I have been inspired and amazed by the hope, anger, determination, and will of all those who have written, called, marched, or otherwise advocated for themselves, or for those who need us to speak up now; I am so grateful to those individuals who have reached out to someone to offer welcome, kindness, or grace.
"Darkness cannot drive out darkness: only light can do that. Hate cannot drive out hate: only love can do that."
― Martin Luther King Jr., A Testament of Hope: The Essential Writings and Speeches