Does your family need assistance? 2-1-1 is here to help.
Disaster Resources
Get connected to the right resources during a natural disaster.
Disaster and Recovery Resources
Utah is prone to several natural disasters including earthquakes, wildfires, winter storms, and house fires. Learn how to prepare for a disaster, access the resources you need after an emergency, and connect to other organizations across Utah.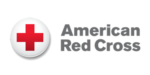 Connect with the American Red Cross
The American Red Cross of Utah responds to disasters in the area from house fires to widespread flooding. Learn more about preparing for a disaster or being trained to assist in a disaster on their website.
---
Learn More

Team Rubicon
Team Rubicon unites the skills and experiences of military veterans with first responders to rapidly deploy emergency response teams to communities affected by a disaster.
---
Get Involved