For Women's History Month, we're highlighting Women United members who are making waves in Utah and paving the way for the next generation. Our first feature is on Cecelia (Cece) Foxley, who has been an advocate for women's education throughout her career.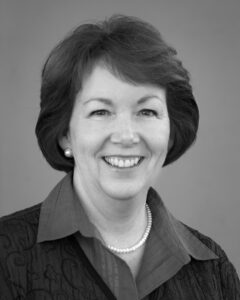 Cecelia (Cece) Foxley is the Queen of College, quite literally. In 1962, she was crowned National College Queen during her sophomore year at Utah State University. The honor came with a scholarship, diamond jewelry, a new car, and a guest appearance on the TV show "To Tell the Truth." But for Cece, that was just the start of a career dedicated to higher education.
Though her father always encouraged Cece and her siblings to take full advantage of their education, she was the first of her Centerville family to attend college.
"He just stressed education for us, and it turned out to be wonderful. He was the first male PTA president of my grade school," she said in an interview with Utah Valley University's Utah Women's Walk.
While at Utah State University, Foxley met her mentor Leah Dunford Parkinson Christensen, who was the Dean of Women.
"She encouraged all students to do the best we could with our classes and majors……and then she also said we needed to join organizations that would help us develop leadership skills," Foxley said.
Based on Christensen's advice, Foxley became a member and eventually President of the Kappa Delta Sorority, Sophomore Class Secretary, Chair of the Mothers Weekend Committee, and Fashion Editor for the Student Newspaper.
In addition to receiving a bachelor's degree and accolades for her various on-campus activities at Utah State University, Foxley earned her Master of Arts in English and a Ph.D. in Educational Psychology, both from the University of Utah. These experiences led her to her first role in an administrative position at the University of Minnesota.
While there, Foxley was asked to chair a committee that examined student admission demographics and faculty and staff salary and promotion considerations to determine if sex and race played a role in discrepancies for either or both groups. She reported discrimination and unequal treatment in all the areas she examined.
After reading the report, Willard Boyd, the President of the University of Iowa, recruited Foxley to become the first-ever Director of the Affirmative Action/Equal Opportunity Program.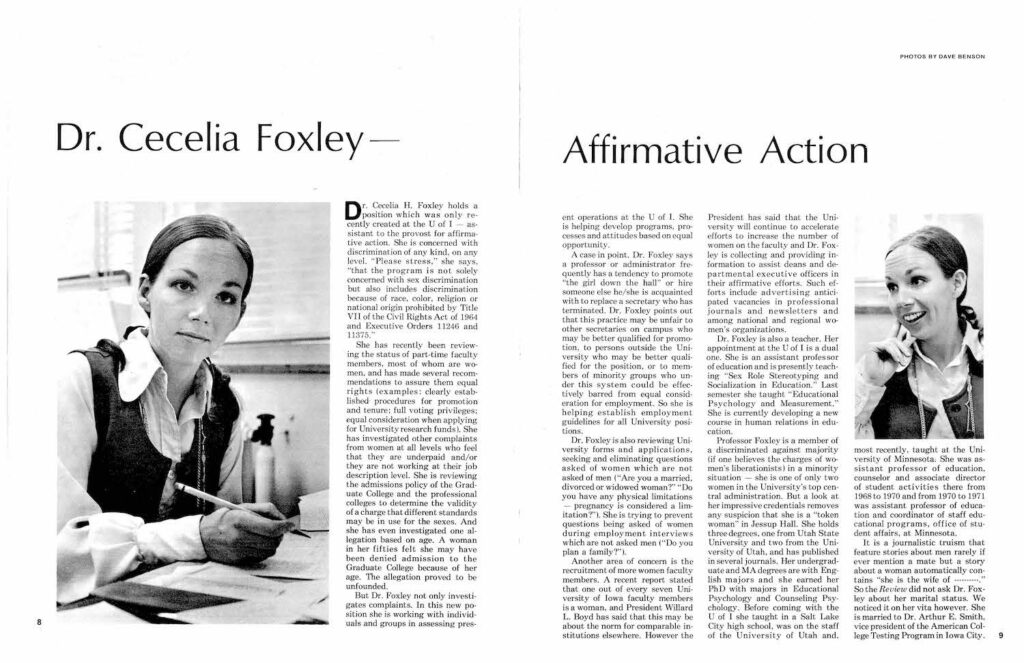 While in this role, Foxley looked at the population make-up of majors and found ways she could increase the number of women and minorities in programs that lacked diversity.
"What experiences can you offer people that they didn't think of?… That was kind of the crux of the affirmative action program," she told UVU.
Eventually, Foxley was recruited back to Utah by her mentor, Leah, who had since taken on a role with the Utah State University Alumni Association.
"Leah and I kept in touch even when I served in faculty and administrative positions for 5 years at the University of Minnesota and 10 ½ years at the University of Iowa. She was instrumental in recruiting me back to USU," says Foxley.
Four years later, Foxley accepted a role with the Utah System of Higher Education. She became the first and only woman to hold the position of Commissioner and Chief Executive Officer. It was in this role that she looked at the partnerships between Utah's higher education institutions, helped to streamline transfers between two-year and four-year schools, worked on finding ways pre-engineering students could get involved in engineering majors, and much more.
In addition, Foxley has authored or co-authored six books, including Nonsexist Counseling: Helping Men and Women Redefine their Roles. She now works as a consultant, serves on several boards, and helps fund scholarships and grad student administration grants for those in engineering, science, and medicine.
"The advice I would give to women who want to be involved in higher education is this: get the most education you can," she says. "When you choose a major, select topics you are most interested in. Getting a Ph.D. will help you get involved in colleges and universities."
She then added, "helping to fund scholarships for future higher education leaders is one of the best things to do."
You can get started funding scholarships today by joining the Women United Donor Network, a group of women (and men) dedicated to creating equitable outcomes in our region. One of their areas of focus is funding the Deborah Bayle Scholarship, which is available specifically for undocumented scholars. Learn more at uw.org/women-united.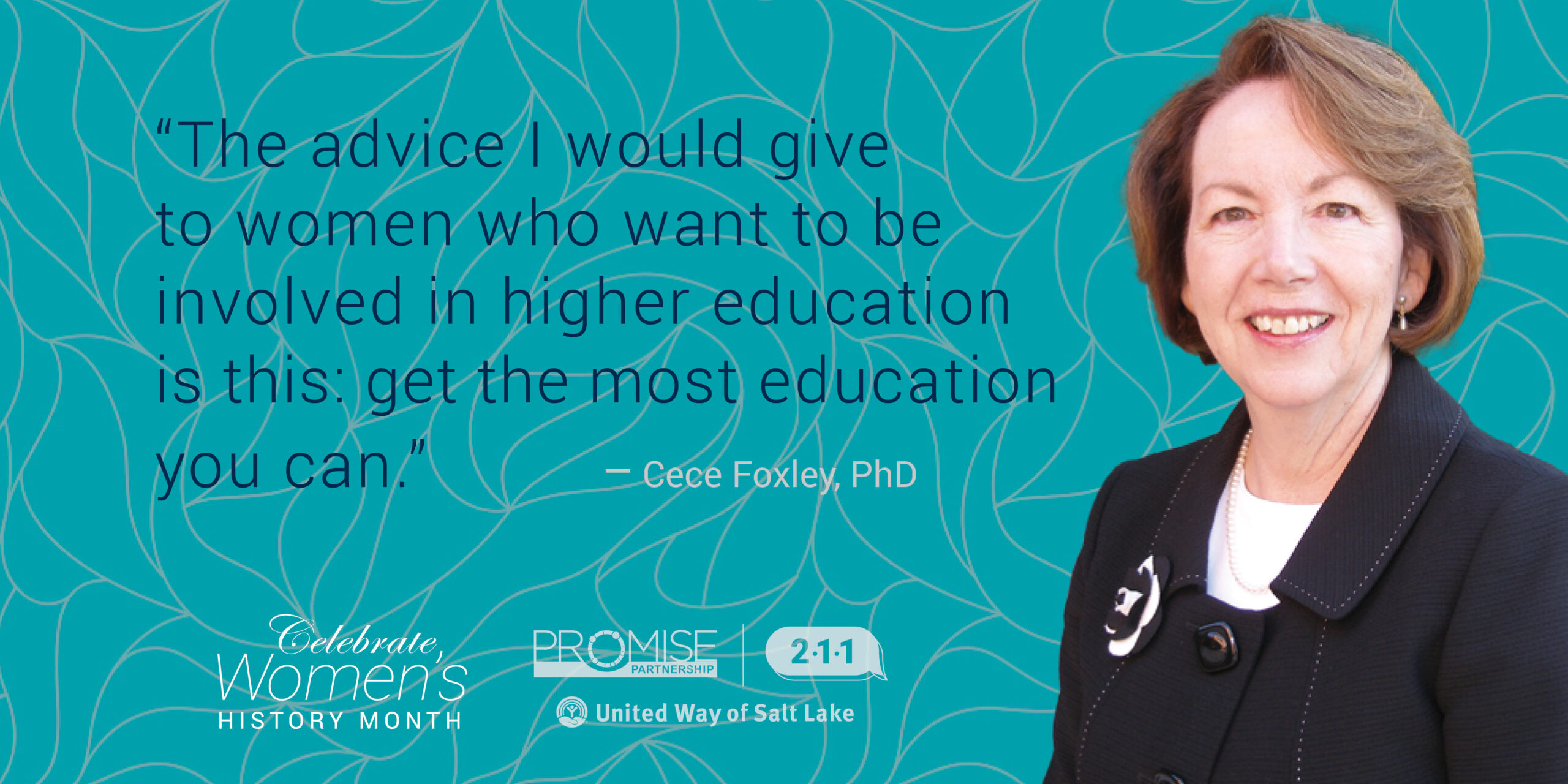 By Nicole Ginley, Social Media and Web Director with United Way of Salt Lake