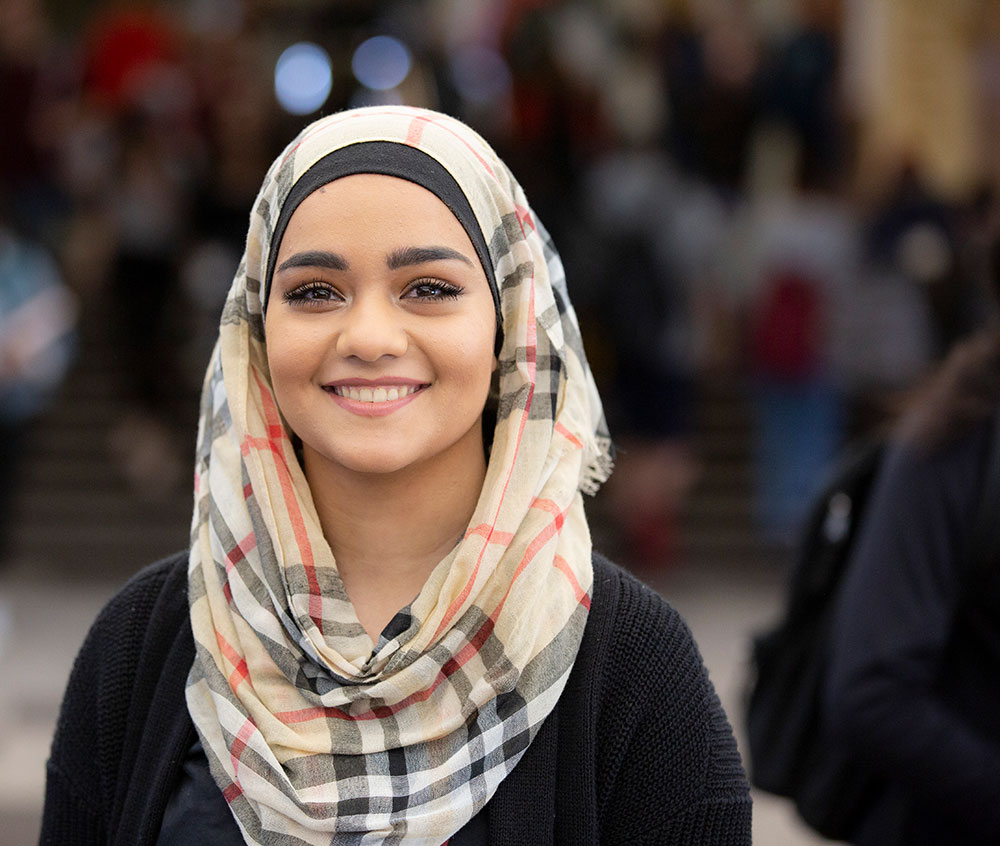 In July 2013, there was a knock on the door of my family's home in Syria.
It was the army. They were coming to arrest my dad for reasons that were never very clear to us – that's the way things were in Syria, and still are for many.
My dad was arrested and in jail for 3 months. My family was in real danger, and when we heard the government was asking about him again, We knew we had to leave Syria at that moment.
A lot of people have a different opinion about refugees, and I understand that because of what we all see on TV or in the news. What a lot of people think is very different from who we actually are.
Believe me, none of us like to be away from our homeland. It's hard to be in another country with a new language, new experience, and new cultures. But, it is also a gift, especially for me.
My family arrived in Utah in the winter of 2013. We didn't bring winter clothes, and we didn't have enough money to go and buy them. I used to go to school on the UTA buses. It was really difficult because every day I got to school cold and wet.
I know the life in Syria wasn't really safe, but I had all my cousins and everything I needed there. When we got in here it was hard because we didn't have anyone that we knew, and didn't feel supported at first. But, now I know of resources that do exist for people who are in need of help.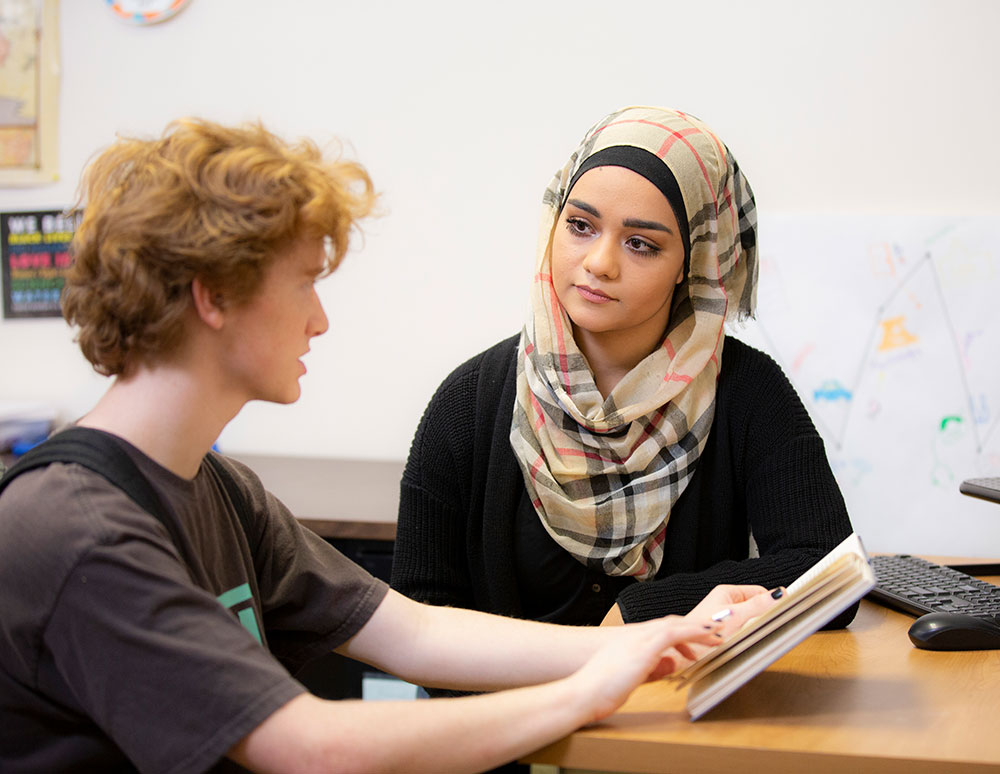 My life really changed when I started going to Cottonwood High School as a sophomore. Cottonwood is a United Way of Salt Lake community school and had so many services, resources, and supports to help me adjust to my life in Utah.
I was first placed in ESL level 1 to improve my English skills, but quickly asked if I could be moved to the regular English class my Junior year. I felt like I wanted to improve more than just my English – I wanted to be challenged and learn even more. For my senior year, I took AP English and with all the support I had I was able to pass it, along with other AP level classes.
Improving my English pushed me to join Cottonwood's debate team in my senior year, and I was able to qualify for the national tournament in Washington DC. I was part of Latinos in Action for two years and had an amazing mentor from the Mentor 2.0 program, which is supported by United Way and Big Brothers Big Sisters.
I worked with my mentor for two years. When I first met her, I was nervous because I saw a woman who's older than me. It felt weird for me in the first meeting because I thought maybe we wouldn't match or wouldn't feel comfortable with each other. Quickly, however, this woman turned out to be one of my greatest supports – she even came to my high school graduation.
Without the support of United Way through its many services, programs, and resources it offers through Cottonwood, I wouldn't have been able to access these opportunities that helped me grow so much. United Way even helped fund my trip to Washington DC for my debate team – it was amazing to know that an organization like that believed in me so much.
I graduated from Cottonwood High School in May 2018 and have been working on earning credits toward a college degree at Salt Lake Community College. I hope to work with other refugees in the future and am very interested in law as well as psychology.
After graduating, I continued to work with United Way of Salt Lake through one of their partner organization Promise South Salt Lake, where I learned more about community engagement.
I am now back at Cottonwood as an Americorp working with seniors on credit recovery and helping struggling students make it to graduation. I really feel like I am giving back to United Way for all of they have done for me.
By supporting United Way of Salt Lake, you can help hundreds of students like me build a brighter future. I was so lucky to have gone to a United Way community school and I know if more students like me were supported in the same way, they would thrive too.
Learn more about United Way of Salt Lake Community Schools at uw.org/community-schools.
By Nour Bilal