Learn about the living legacy of women making an impact in our community
Women have paved the way for major change in our communities so kids and families can thrive.
In honor of Women's History Month, we sat down with four women who are living examples of community transformation through their work. Check out the incredible impact Neelam Chand, Janell Cerva, Alyssha Dairsow, and Michelle Crawford are making below.
Alyssha Dairsow, Executive Director and Founder of Curly Me!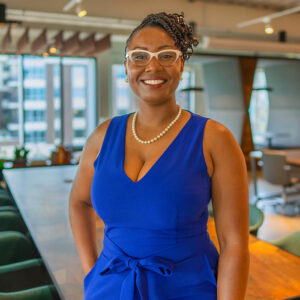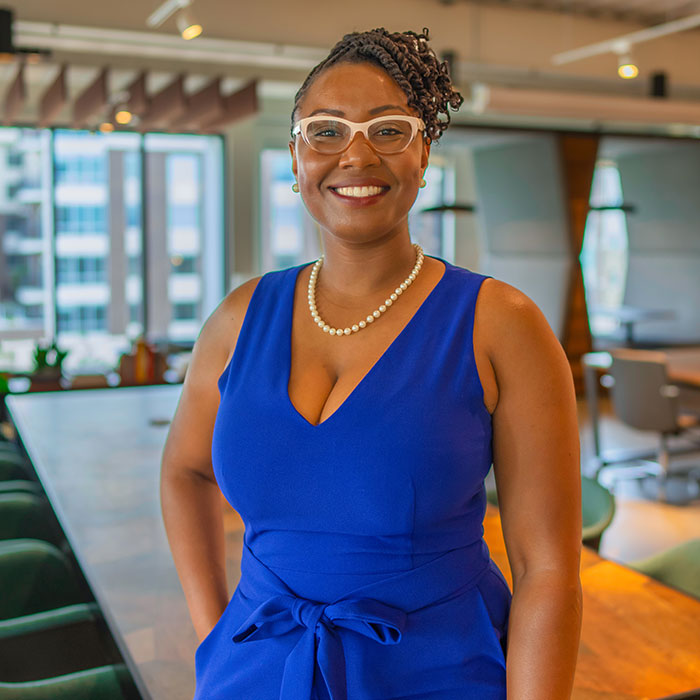 Curly Me! is about more than hair. It's about building representation and community for Black girls.
Alyssha Dairsow, the nonprofit's executive director and founder, started Curly Me! as an answer to the lack of spaces where Black and other girls of color could see themselves in their peers and mentors. The organization holds quarterly events and group mentoring to help educate, empower, and encourage Black girls ages five to 14 to be their best selves.
From topics like civic engagement and sisterhood, to financial literacy, girl's health, and their signature Braided program, Curly Me! has already grown beyond Dairsow's wildest dreams. And she has no intentions of stopping – a trait she inherited from her mother who founded a ministry-based nonprofit in her home state of New Jersey.
"Though I didn't understand it then, I've been able to see my mother build things from the ground up and be a visionary," Dairsow said. "She was the first visionary in my life that I had close proximity to. Because of her, I saw dreams become reality."
Dairsow hopes to expand Curly Me!'s reach outside Salt Lake City into surrounding communities, and offer programming for girls older than 14. Learn more about Curly Me! At curlyme.org.
Janell Cerva, Chief Impact & Strategy Officer at Utah Community Action
How do we make the biggest difference?
That is the question constantly on Janell Cerva's mind through her work as Chief Impact and Strategy Officer at Utah Community Action, one of the state's largest nonprofits. The organization's dedication to eradicating poverty through education and self-reliance programs is complex and expansive, which makes her job navigating UCA's strategic partnerships and data all the more important.
Cerva first got involved in community work while earning her PhD in Education, Leadership, and Policy from The University of Utah. She was studying children in poverty and their academic outcomes, which sparked her desire to get more involved. Her volunteer experience at The Road Home inspired her to pursue improving homelessness and housing access in the state, which led to a job with former Salt Lake County Mayor, Ben McAdams.
She then landed here at United Way of Salt Lake, where she drove the organization's early childhood community-based initiatives. Cerva said she saw firsthand how important private, public, and nonprofit sector partnerships are to solving community problems during her time at UWSL – experience which led her to her current work at UCA.
Female leaders doing community-based work have made a big impact on Cerva's perspective on what she can do through her work.
"I think that's easy for women to do," she said. "We know it's important to have people that care and are looking out for each other in our work. You can still care and make hard decisions — do hard work and be taken seriously."
Learn more about Utah Community Action at utahca.org.
Michelle Crawford, Executive Director of Circles Salt Lake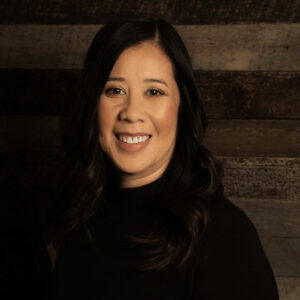 Michelle Crawford is a glimmering example of how a passion for community support can grow into a life's mission.
The executive director of Circles Salt Lake made her professional entrance into nonprofit work last year and has devoted countless volunteer hours in many capacities to the organization since 2017. Crawford connected deeply with Circles' commitment to ending the cycle of poverty for families in Salt Lake County. Circles builds bridges between income classes through community organizing, grassroots leadership, mentoring, peer-to-peer counseling, and youth development.
Raised by a single immigrant mother of five, Crawford understood the barrier poverty creates and the importance of community support to end it. After spending 20 years in the mortgage industry, Crawford felt compelled to serve Circles' and the legacy her own mother instilled in her by taking on a larger role within the organization.
She said letting go of fear, both in her personal and professional life, changed the impact she's been able to make. She hopes all women can find support that empowers them to move through their lives despite fears they may have.
"Fear is one the biggest obstacles that any of us face," she said. "For me, I just thought I'm just going to trust in the universe and in myself because I know that I'm worthy of all the great things out there."
To learn more about Circles Salt Lake, visit circlessaltlake.org.
Neelam Chand, CEO & Founder of Shift SLC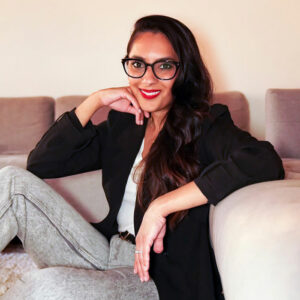 A shift of the tides inspired Neelam Chand to launch her diversity and inclusion consulting firm in 2020 — the aptly named Shift SLC.
That year, the COVID-19 pandemic hit, Chand had her first child, and a larger conversation around race, racial equity, and racism blazed through the country. With more than a decade of Diversity, Equity, and Inclusion (DEI) experience in corporate, nonprofit, and higher education spaces — and as a southeast Asian woman — Chand wanted to take a bigger role in how businesses, organizations, and institutions approached DEI in their work.
"For me, it was really important that I was giving value from a place that was truly who I am," she recalled. "My hope is that I can continue to stay authentic and work with organizations from an authentic place."
Chand has supported a number of nonprofits, corporations, and executive teams across Utah and the country since launching Shift SLC. Chand sees her work moving toward supporting organizations and businesses that launched DEI initiatives to develop accountability processes for their goals.
She attributes her passion for and approach to DEI work to the women of color in her personal and professional life.
"I do believe that women of color can solve all the problems in the world," she said. "When I see women of color create pathways, when I see women of color thrive, when I see them recognized and acknowledged, it just inspires me even more… I'm in the right place."
Learn more about Shift SLC at shiftslc.com.
Written by Kelly Schmidt, Content Writer with United Way of Salt Lake
Interviews by Caden Alberts, Social Media Manager with United Way of Salt Lake