The rapid spread of COVID-19 is taking a toll on our community from a health and economic standpoint. The United Ways across Utah (United Way of Utah County, United Way of Northern Utah, United Way Dixie, and United Way of Salt Lake) are working together to ensure everyone stays informed and has the resources they need during this pandemic.
Here are a few ways you can stay informed and get the help you need if you are struggling with the ripple effects of COVID-19:
CALL UTAH 211 IF YOU NEED RESOURCES & SERVICES INFO NOW
COVID-19 is affecting more than just a person's health. As schools and businesses continue to close, many people are concerned about losing their jobs, and how they will keep their life on track without a steady paycheck.
If you need assistance with rent or mortgage payments, utility bills, groceries, or other access to other basic needs resources, call, text, or chat Utah 211 to get connected to providers you need.
211 also created a list of pertinent resources and programs that have been created in light of the COVID-19 outbreak. These include access to free internet over the course of the outbreak, relief for contractors, small business loan information, more.
Check out the information here:
STAY UP TO DATE WITH THE LATEST INFORMATION ON COVID–19
We live in a time where information is at our fingertips. However, it can sometimes be difficult to tell which pieces of information are providing us with the best, most accurate updates.
Here is a list of resources to stay up-to-date on COVID-19, and its impact in Utah and across the world:
The U.S. Center for Disease Control and Prevention:
These are the experts who truly understand what is going on with COVID-19. This website will provide you with information on what you should know to stay safe, situation updates, and information for schools, health departments, and other groups.
If you are looking for a little more information specific to Utah, UDOH has it. They also have helpful information about local resources.
In addition to helping you specifically find resources and services, 211 has already created a list of frequently asked questions about COVID-19 and can help guide you in your search for more information.
SUPPORT THE ORGANIZATIONS THAT ARE GIVING HELP NOW
We can still make an impact on our community during this difficult time.
Organizations that provide basic needs services to the community are starting to see an overwhelming number of requests as a result of the COVID-19 outbreak.
In response, United Ways of Utah have created a COVID-19 Community Response Fund to help support our partners working to alleviate some of the economic impacts many Utah families are facing.
This short-term, statewide fund will support Utah 211 partners that connect families to resources and support for the following:
• Rental assistance or mortgage payment assistance
• Rapid rehousing, shelter diversion, homeless shelters
• Crisis nurseries and childcare providers
• Healthcare services for vulnerable Utahns
• 2-1-1 Information and Referral
Give today and help our friends and neighbors stay connected to the resources they need to stay safe and healthy.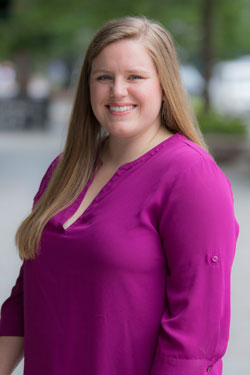 By Kelly Schmidt, Content Manager at United Way of Salt Lake