Work and community involvement collide for UWSL's Tereza Bagdasarova
The South Salt Lake Chamber of Commerce honored United Way of Salt Lake's Tereza Bagdasarova and UWSL at its annual banquet – the first since before the pandemic began.
Bagdasarova, a UWSL Network Director working closely with South Salt Lake, is also the Co-Chair of the SSL Chamber's Women in Business committee. The Chamber honored her, and fellow co-chair Teri Slaugh, as Chamber Champions for their dedication to bringing the voices of women business owners and professionals to the forefront in South Salt Lake through networking events and other engagement opportunities.
"It feels good that the work we are doing is making an impact," Bagdasarova said.
Check out our interview with Bagdasarova about her work with the SSL Chamber and UWSL: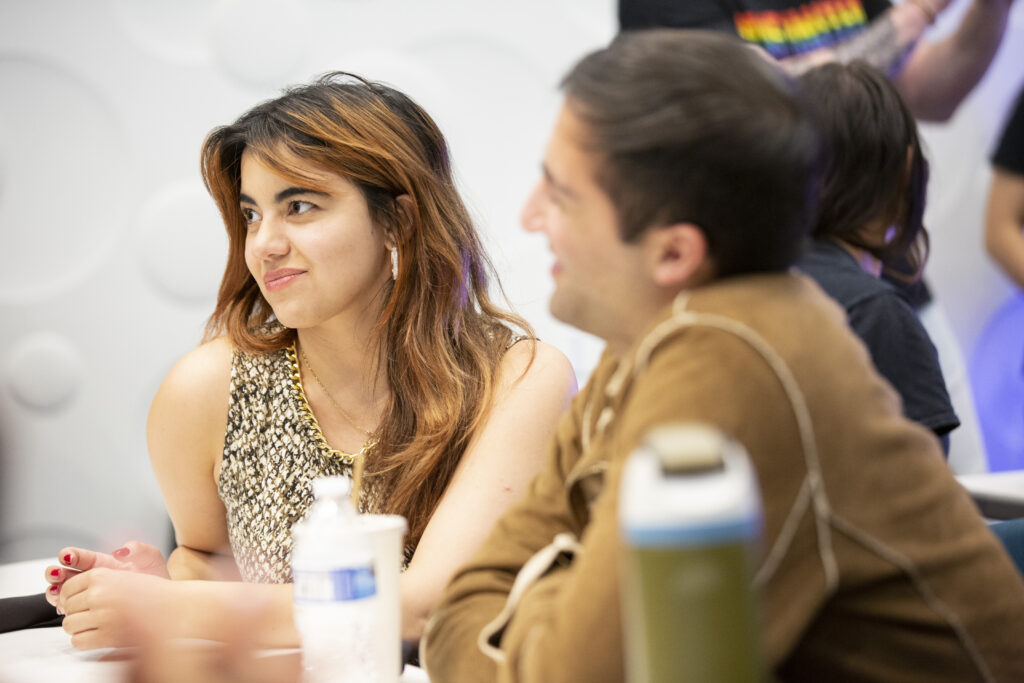 UWSL: What is your role at United Way of Salt Lake?
TB: I work under our Collective Impact department as a Network Director. I work with the early literacy networks within the Promise Partnership and over our efforts in SSL. In the city, we focus on building relationships with the schools we partner with – six of them are in South Salt Lake.
At one of our community schools, Lincoln Elementary, I oversee the Lincoln Mobility Project. The two-year, family-centered initiative focuses on the lived experience of families to examine at what school mobility looks like in the community. We analyze how financial stability contributes to it and how to create a closed loop referral network. Our goal is to get families the resources they need even if they have to move frequently within SSL.
We collaborate with community members, the city, mayor, businesses, and community partners to ensure academic alignment, supporting principals with whatever we can, and engage volunteerism in the area to support the community.
UWSL: How are you affiliated with the South Salt Lake Chamber?
TB: Right now, I am the Co-Chair of the Women in Business Committee at the SSL Chamber. I co-chair it with Teri Slaugh.
UWSL: You were honored by the SSL Chamber for your work on the committee. What does this honor from the Chamber mean to you?
TB: It feels good that the work we are doing is making an impact. And that we had the opportunity to highlight UWSL and SSL Chamber in the same night. It's a feel-good moment that people will be there that we all know and work with together.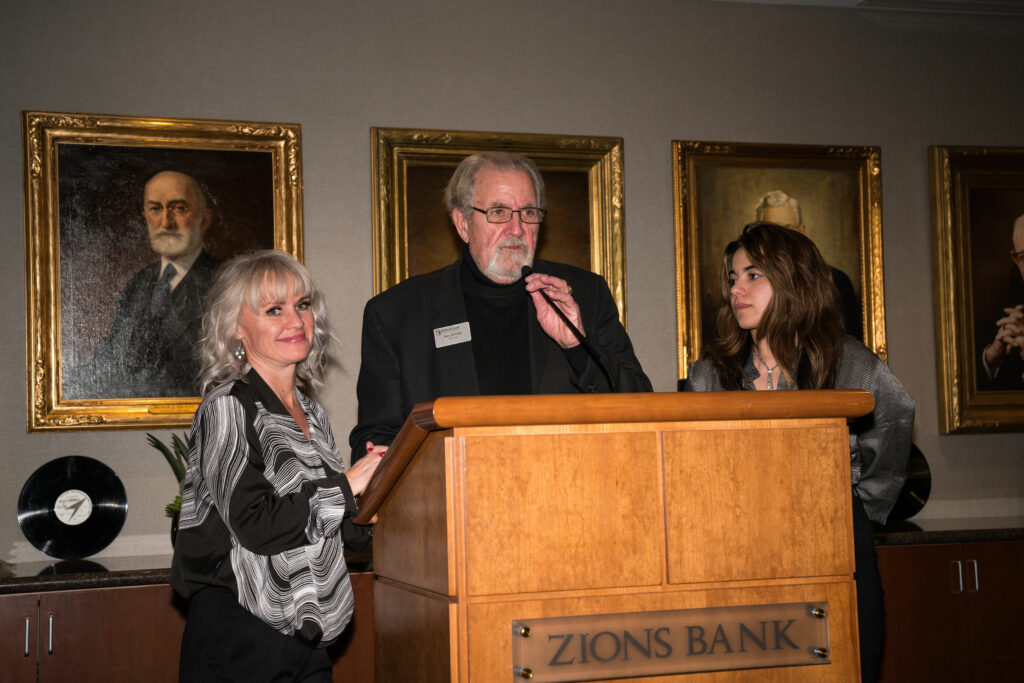 UWSL: Could you explain more about your work and impact with the Women in Business Committee?
TB: Teri and I wanted to create a space for women and female professional to engage with each other and contribute to the community. We started a few events, then the pandemic hit.
Once it became safer to be together in person, we started thinking about what makes SSL different from other cities that could make networking and community engagement fun. So, we partnered with the eight breweries and distilleries in SSL. We now use them as community hubs where the community, committee members, and business owners could come together.
We started with happy hours monthly. Then the group grew from 10 people to more than 60 in person. Our committee has 15 working female professionals who are engaged with the work.
UWSL: What is your background with South Salt Lake and the Chamber?
TB: I've been involved with this city my whole life. My mom was a teacher in South Salt Lake at the former Roosevelt Elementary in SSL. I went there myself, came back to volunteer too.
Then I interned with Gary Birdsall, the President and CEO of the SSL Chamber of Commerce, through a program I participated in at Westminster College.
When I graduated college, I worked for the Salt Lake Chamber of Commerce in the Women's Business Center of Utah in a different capacity. I  expressed my interest in South Salt Lake while being reintroduced to Gary. The city has a special place in my heart. I'm fascinated with how unique it is and very community centered the entire city is. He invited me to be on the Women in Business committee and connected me with Teri. After attending some meetings, I had more creative ideas for how to bring women and women business owners in SSL together.
UWSL: What is it like working with SSL in these two capacities?
TB: Working in these two roles, what's fascinating is seeing how much they truly overlap. UWSL focuses on education and all that contributes to it. The city is 100% all in and focused on every child and family having a safe place to live and thrive, with access to educational opportunities.
And that commitment is at every level in the city government and also across the city between industries. You have Gary at the Chamber putting time and energy into so many different committees that overlap with UWSL work. There are over 100 partners across industries invested in SSL and you see them in UWSL spaces. It's incredible.
I see the crossovers daily and they are chances to partner and make things better for the people of SSL.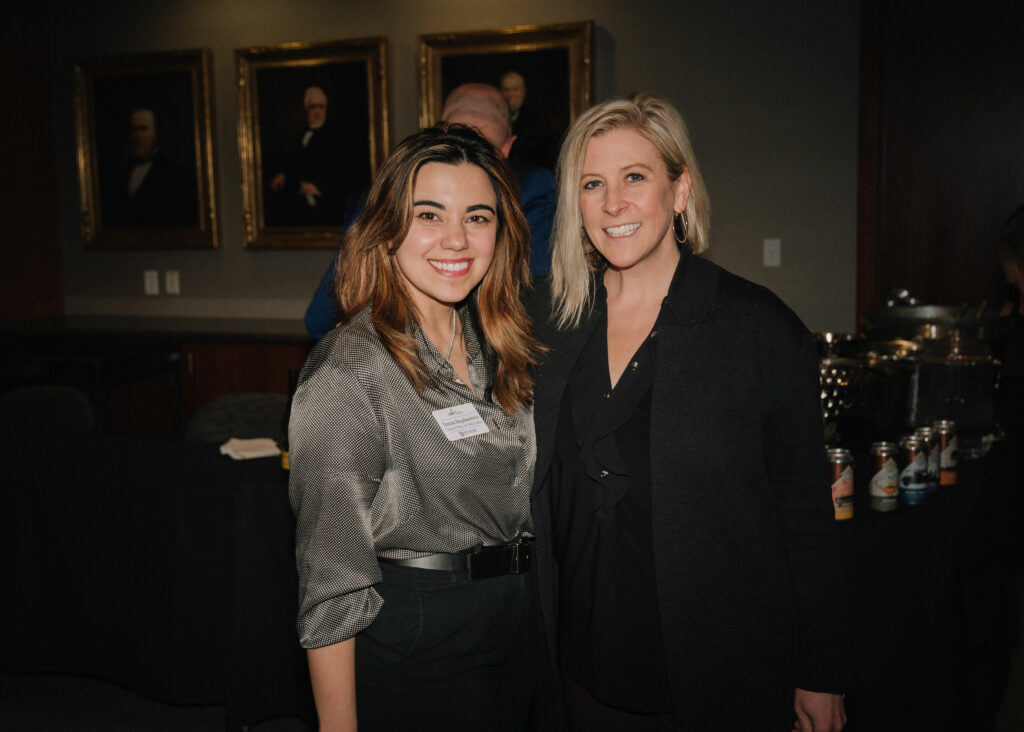 About UWSL's Partnership with South Salt Lake
UWSL and SSL have collaborated for more than a decade through Promise South Salt Lake and The regional Promise Partnership. The City has served thousands and built a nationally recognized civic infrastructure that celebrates diversity and strives to meet the needs of all its residents no matter their circumstance.
Our work together, with Granite School District, and dozens of businesses, nonprofits, churches, and others, has brought about incredible results for students and families in SSL over the years.
How our partnership has strengthened the community:
The four elementary schools we partner with in South Salt Lake are now outperforming comparison schools in reading and math.
Graduation rates have improved at Cottonwood High School for refugee students and are now at the same rate as non-refugee students.
In the afterschool hours, there has been a reduction in juvenile arrests thanks to afterschool programs in the city.
With our many amazing partners – thousands of students and their families receive help with food, immunizations, dental and vision services, and other supports each year.
By Kelly Schmidt, Content Writer for United Way of Salt Lake