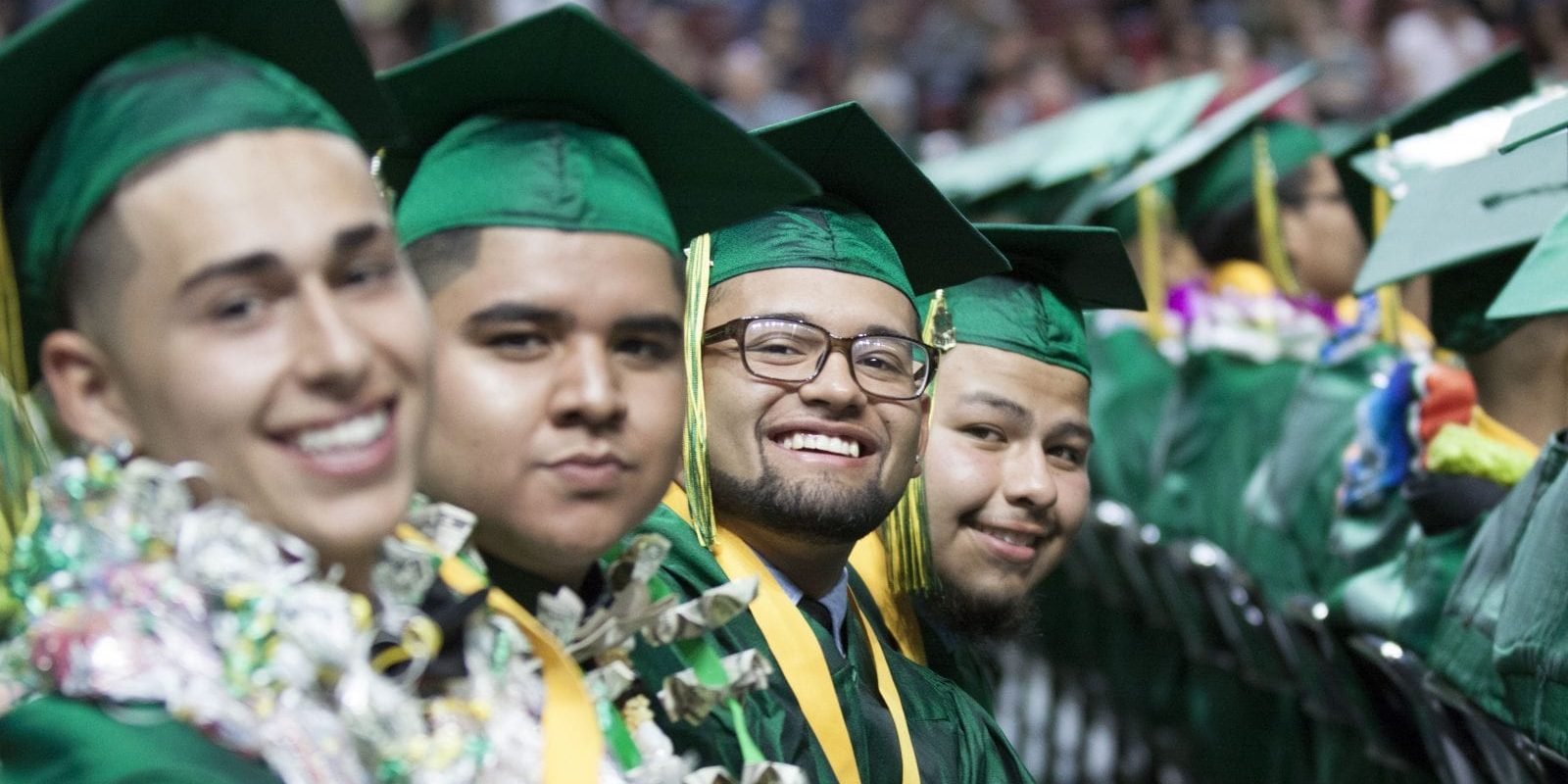 Guest post by Kristin Todd, executive vice president at the Daniels Fund
In the world of philanthropy, we're all striving to invest limited financial resources in ways that will yield the highest social impact, to achieve the "biggest bang for the buck," so to speak. And I can speak from experience when I say that funders aren't always the most patient folks on the planet. We want results and we want them fast.
So when it comes to addressing particularly complex social issues, like homelessness or education, it can be tempting to look for a single silver bullet that will solve the problem. Yet, such an approach often leads to an overly simplistic view of the issue we're seeking to address, focusing too much on one program while overlooking others. And the very nature of the nonprofit sector tends to incentivize single organizations to isolate themselves —touting their programs over those of similar organizations — as they compete for limited funding sources.
As funders, if we are truly committed to addressing complex community issues — and seeing broad, communitywide results — it's my belief that we need to incentivize a more systems-level strategy. While such a coordinated approach can be difficult, it can also be incredibly impactful, as I've come to realize through my work at the Daniels Fund.
Daniels Fund case study
The Daniels Fund is a private, philanthropic foundation working in Colorado, Wyoming, New Mexico and Utah. Established in 2000, the Daniels Fund was created to fulfill Bill Daniels' vision of "making life better, one individual at a time." Daniels was very specific about the geographic regions the foundation would serve as well as the program areas it would support, including aging, alcohol and substance abuse, amateur sports, disabilities, early childhood education, K-12 education, homelessness and youth development.
Early years of grantmaking
In the Daniels Fund's early years, our grantmaking was somewhat random as we awarded many small grants in a variety of program areas and geographies. While we funded an array of good programs, our overall impact was difficult to ascertain because of the "spray and pray" nature of our approach. Frankly, the Daniels Fund functioned the way most foundations have historically — funding individual programs in isolation. This, I've come to realize, is holding many communities and organizations back from achieving their goals.
One area where this became apparent for the Daniels Fund was our attempt to address homelessness in the Denver metropolitan area. Up against such a multifaceted problem, we became frustrated at the lack of impact we were having, in spite of the millions of dollars we were investing. There was no question we were supporting solid programs dedicated to helping individuals who were struggling with homelessness. Despite our investments, however, the overall number of individuals and families experiencing homelessness continued to rise. We came to realize that the homeless services sector in Denver was program rich, but systems poor.
A different approach
Intuitively, we knew there must be a better way. We turned to local community experts in the four states we serve for help, spending significant time in the field to better understand the unique challenges and opportunities those regions faced. We consulted hundreds of local leaders, ranging from elected officials and other members of government to members of the business, education and nonprofit communities.
Our outreach led us to the Promise Partnership effort in Utah, spearheaded by the United Way of Salt Lake, and our first encounter with a specific community problem-solving model called collective impact. Even with 25 years of experience working in philanthropy, I hadn't seen anything quite like it. Collective impact, was and continues to be, one of the most exciting discoveries of my career. The approach was well coordinated, brought numerous sectors of the community to the table to develop a shared vision and rigorously used data to track results. But the most exciting factor was that this model was actually yielding results — and not just at the individual programmatic level. Promise Partnership of Salt Lake's effort was actually improving outcomes for kids living in poverty throughout the entire community.
Collective impact
Collective impact received its name when John Kania and Mark Kramer wrote an article for the Stanford Social Innovation Review in 2011. Since adopting collective impact as a tool in our grantmaking toolbox, the Daniels Fund has supported ten different collective impact initiatives in four states. Several of these efforts are part of StriveTogether, a network of nearly 70 communities around the country using collective impact to improve the lives of children. The collective impact model has been extremely instructional for the Daniels Fund, particularly since its focus on achieving broad community impact was very different from our earlier "spray and pray" approach.
Among our learnings was that collective impact can be messy, and that it's a far less linear approach to addressing community challenges. Instead of working with individual nonprofit organizations to achieve singular objectives, funders are investing in entire communities with a myriad of dynamics to consider, while still trying to generate specific outcomes. This work takes time and requires funders to be committed for the long term. While the results are compelling, this type of community change model can sometimes take a decade or more to fully realize results. Recognizing this early on, the Daniels Fund's first investment in the United Way of Salt Lake for this effort was $5 million spread out over five years.
An additional and perhaps more important lesson was that with collective impact funders are not calling all the shots. Rather, we are just one of many partners at the table working together to affect change. As funders, this requires a willingness to rethink our role and relinquish the control typically present in a grantee-grantor relationship. I would argue this is a positive shift that creates a compelling win-win scenario. Instead of awarding a grant and awaiting a progress report the following year, we are meaningfully engaged in the process, working alongside community leaders and sharing accountability for the results. The collaborative process yields a depth of understanding about complex community issues that wouldn't happen otherwise. And there's no question the gained knowledge infiltrates the rest of our work, making us more effective funders overall.
Yet another understanding that emerged from our participation in collective impact was the importance of having many diverse voices at the table. A valid critique of this model is that it doesn't always provide individuals who are marginalized — the very people this approach seeks to serve — the chance to provide input and direction. It's vitally important that the community strategies that emerge from collective impact reflect the views and opinions of those closest to the challenge. There's no way to achieve that input without authentically designing community voice into the process.
The Daniels Fund has served as a partner in the Salt Lake effort for more than six years now. During this time, we've seen significant improvements in the lives of children and families throughout the Wasatch Front. Our positive experience in Salt Lake prompted us to seek out and support additional collective impact efforts in the other states we serve — and we continue to be pleased with the results. We've found the collective impact model to be well worth the effort, in spite of its inherent messiness and long-term focus. Indeed, in my opinion, collective impact may be the best way for funders to realize meaningful results at scale and get the "biggest bang for their buck."
Five considerations for funders
Invest in systems-level strategies, not isolated programs, to get the "biggest bang for your buck."
Investing in communitywide change is a long-term commitment.
Rethink your role and relinquish control by working with community leaders and sharing accountability for results.
Invite community members closest to the problem, those who are marginalized, to co-develop solutions.
Learn how communities across the country are delivering systems-level impact.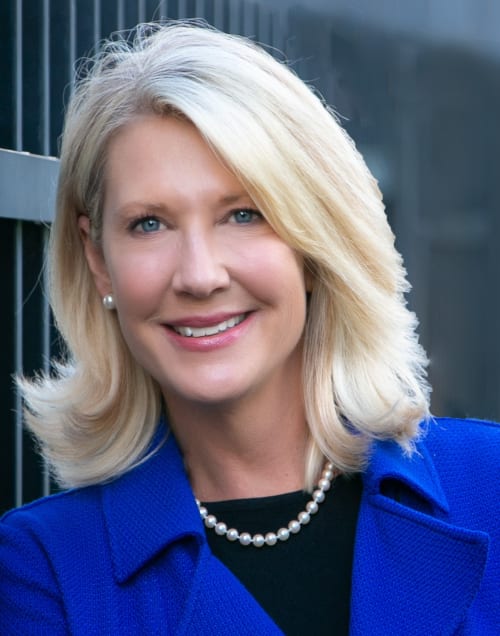 Kristin Todd is executive vice president at the Daniels Fund, overseeing all aspects of the Daniel Fund's grant program, including the application and consideration process, evaluation and reporting, and special initiatives related to achieving the goals of the grants program. Kristin maintains a high level of community engagement and relationships with many nonprofit organizations.