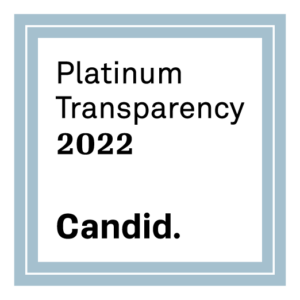 The United Way of Salt Lake (UWSL) team is proud to announce that we were awarded Candid's Platinum Seal of Transparency – a recognition that reinforces our dedication to sharing how we do our incredible work in our community and with supporters.
Candid, formerly Guidestar, is the largest source of nonprofit information that collects and provides information about every IRS-registered nonprofit organization.
In order to receive the 2022 Platinum Seal, UWSL had to share extensive information about our organizational goals and strategies and provide evidence of our results and progress toward our mission.
Among the more than 78,000 Candid seal holders, only 15% have the Platinum seal. Learn more about Candid and how they award their seals here.
This seal is another way for UWSL to demonstrate our commitment to transparency to the public, our donors, partners, and volunteers. You can find in-depth information about our work, how we operate, our achievements and more on our Candid profile here.