Does your family need assistance? 2-1-1 is here to help.
Deborah Bayle Scholarship
Fund for Youth
The 2019 Scholarship Application is now closed
Thank you for your submission to the Deborah Bayle Scholarship.
Please refer to the timeline below to check the status of your application.
scroll to read more
Scholarship Timeline
Scholarship Timeline
March 8, 2019: Deadline for Application Submission. All materials must be submitted including letters of recommendation and high school transcripts. Only complete applications will be reviewed.


March 29, 2019: Semifinalists announced


April 17, 2019: Interviews at Cottonwood High School


April 24, 2019: Interviews at Hillcrest High School


May 1, 2019: Interviews Kearns High School


May 8, 2019: Scholarship award notifications


June 6, 2019: Award Breakfast at Salt Lake Community College South Campus
Eligibility
Eligibility
Applicants must plan to attend Salt Lake Community College, the University of Utah, Utah Valley University or Weber State University.


Applicants must maintain at least a 2.5 GPA during the academic year (fall and spring semesters.)


Applicants must agree to be an active participant in a college or university student support and retention program.


Applicants must prove they have applied for additional financial help such as FAFSA or private scholarships. The amount awarded for each scholarship is dependent on the needs of the student. Other grants and scholarships awarded to the student will be considered when determining the amount of each award.


Citizenship status is not taken into account to determine eligibility.



Important Documents
More Information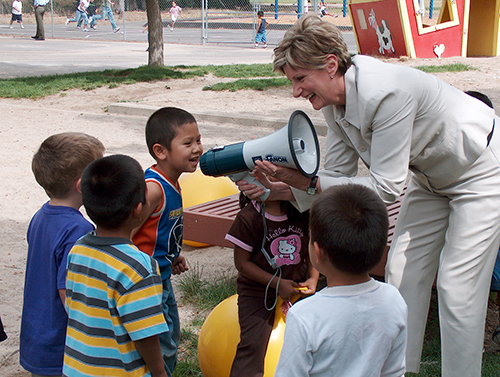 About Deborah Bayle
As a community leader and business influencer for nearly four decades, Deborah made a significant impact in her 16 years as President and CEO of United Way of Salt Lake. During her tenure, Deborah courageously led the transformation of the organization to focus on changing the odds for kids and families in our communities. In 2015, the Board of Directors recognized her leadership by naming a scholarship fund in her honor to benefit students whose lives have been directly impacted by the organization's collective impact work.