Does your family need assistance? 2-1-1 is here to help.
Deborah S. Bayle Scholarship
Fund for Youth
2022 Scholarship Information Coming Soon
scroll to read more
Overview
Overview
This scholarship is open to high school seniors at at Cottonwood High School, Hillcrest High School, Kearns High School, or Salt Lake Center for Science Education .


Applicants must be planning to attend Salt Lake Community College, University of Utah, Utah Valley University or Weber State University.


This is a 4 year award. The amount awarded to each student is dependent on your needs and will be reevaluated for each year as part of the reapplication process.


Citizenship status is not taken into account to determine eligibility.



Application Tips
Application Tips
We require a pdf of your official transcript, if you wait until the day before the application is due, chances are it's going to be hard to get. Go to the office and get it today!


Give your references as much time as possible, don't procrastinate in asking them for a letter.


Sign in and start your application, once you have we can send you reminder emails and see if you need help.
Application Timeline
Application Timeline
January 11th, 2021: Scholarship Application Opens
March 19th, 2021: Scholarship Application Closes
April 2nd, 2021: All applicants will be notified of whether or not they received an interview.
April 13th, 21st, & 27th 2021: Finalists Interviews - Interviews will be held virtually this year.
May 14, 2021: Notification of Award
Continued Eligibility
Continued Eligibility
Scholars will be required to be enrolled in 12 credits at Salt Lake Community College, University of Utah, Utah Valley University or Weber State University for each semester they are receiving an award.


Scholars must maintain at least a 2.5 GPA during the academic year (fall and spring semesters.)


Scholars agree to be an active participant in a college or university student support and retention program. A list of options will be provided to you for the school you attend..


Scholars must reapply for FAFSA and seek out additional scholarships each year as part of their reapplication process.


Important Documents
Contact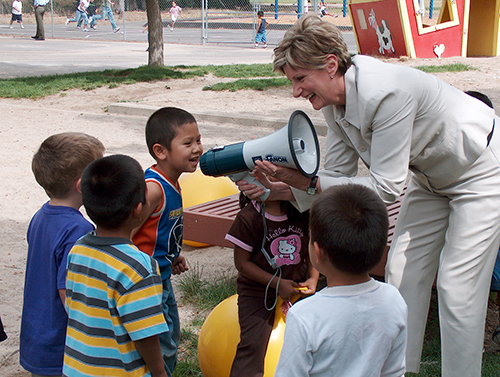 About Deborah Bayle
As a community leader and business influencer for nearly four decades, Deborah made a significant impact in her 16 years as President and CEO of United Way of Salt Lake. During her tenure, Deborah courageously led the transformation of the organization to focus on changing the odds for kids and families in our communities. In 2015, the Board of Directors recognized her leadership by naming a scholarship fund in her honor to benefit students whose lives have been directly impacted by the organization's collective impact work.