by Alison Cundiff
Community Investment Advisor
Since TD Williamson began conducting a workplace campaign two years ago, employees have been itching for one of their own to be chosen as a BMW Finalist!
Luck was finally on their side when Daniel Taylor, Senior Shipping and Receiving Clerk at TD Williamson, was selected to be one of nine finalists for a one-year lease on a 2014 BMW and a free year of gas from Tesoro!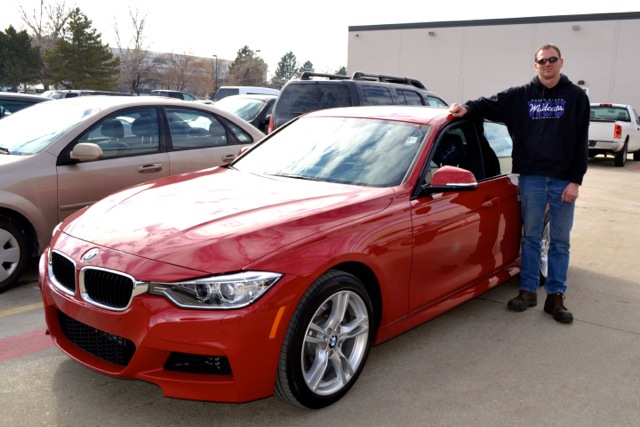 I am told that Daniel is a huge car enthusiast, so it was exciting to surprise him with the news! Good luck Daniel! We will see you in May at our annual Celebration of Service luncheon! Thank you to Daniel, and everyone else at TD Williamson, for showing our community what it means to LIVE UNITED!