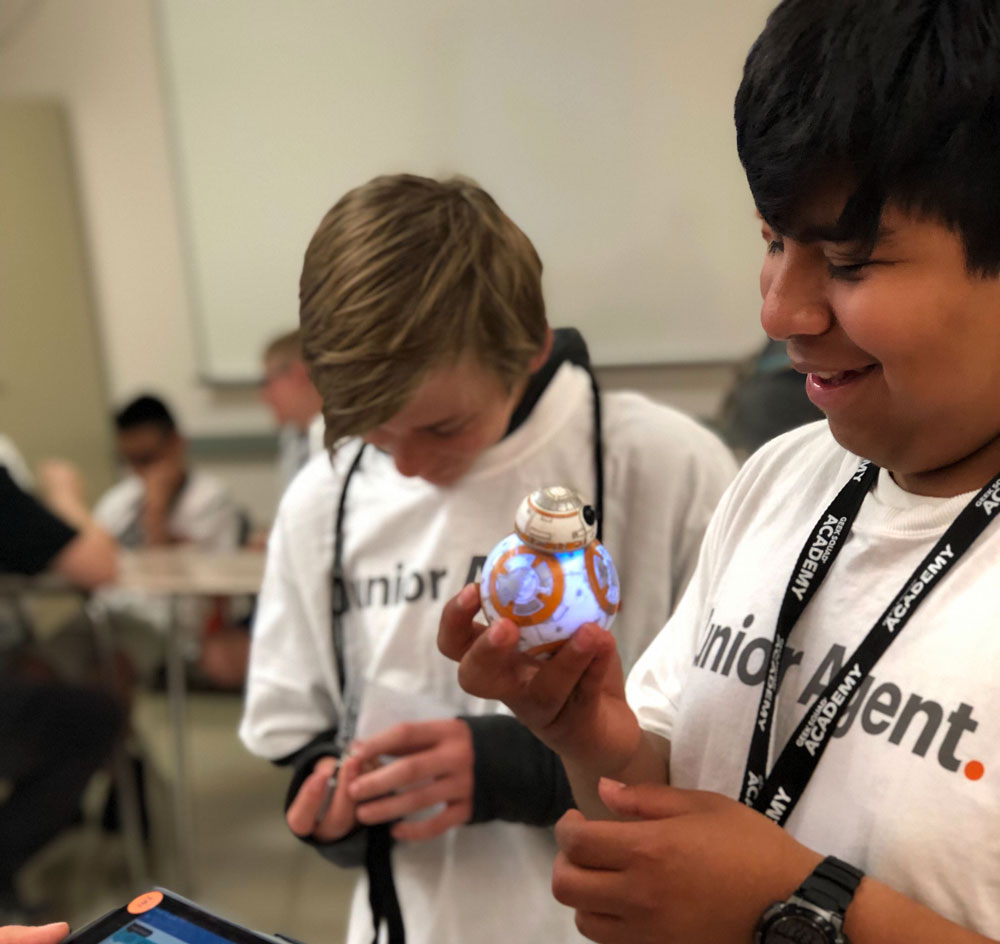 Hands shot up immediately during the BB8-programming class at the Geek Squad Academy summer camp taking place at Kearns High School.
Nearly every student in the class wanted to volunteer to operate the mini Star Wars robots first. Three were given iPads that had the coding program to direct BB8 through complicated mazes made out of blue tape on the floor.
More than 100 students from schools across the Wasatch Front participated in this class and several others put on by the Best Buy Geek Squad. The two-day camp, led by Geek Squad members with the help of staff from Salt Lake County Youth Services, taught kids ages 10 to 18 about programming, safety on the internet, and music mixing.
Geek Squad puts on these types of camps all over the country. Nate Lewand, who helped organize the camp for Salt Lake City, said they primarily focus on bringing the programs to areas where students may not have access to the equipment or courses they provide through the camp.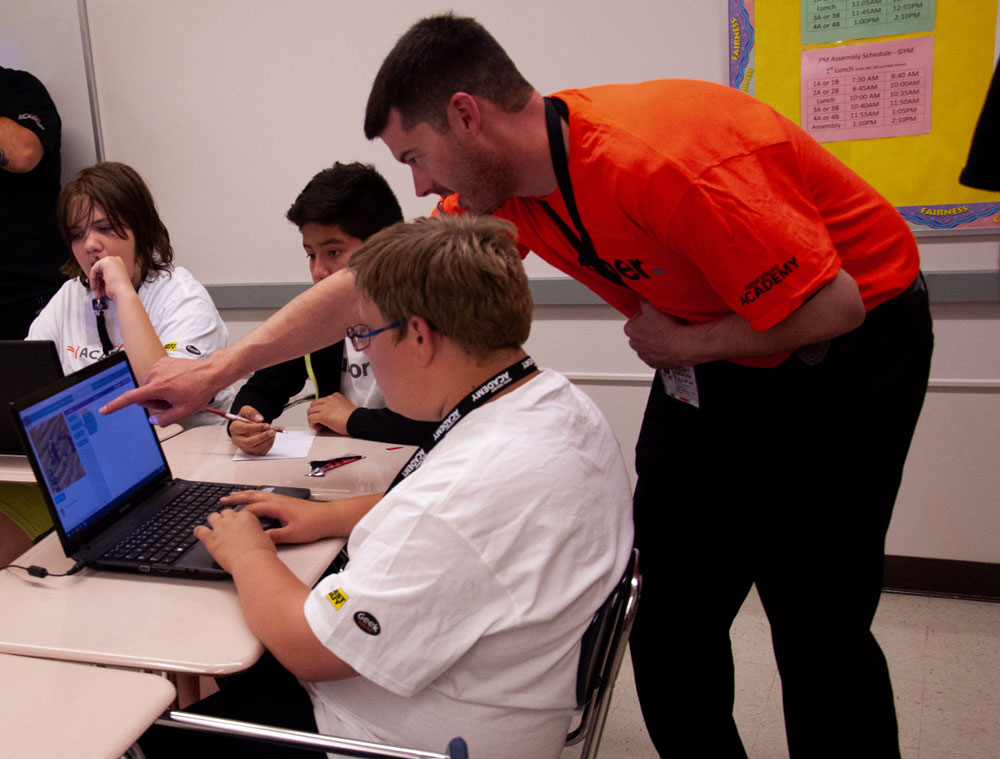 "We want to give kids an opportunity to get their hands on equipment that maybe their schools cannot afford, and show them there is more out in the world than what they are immediately exposed to," Lewand said.
Salt Lake County Youth Services worked with United Way of Salt Lake community school directors to help recruit kids to the Geek Squad Academy. Rosemary Mitchell, community school director for South Kearns Elementary, said they agreed to bus students who signed up over to Kearns High for the camp.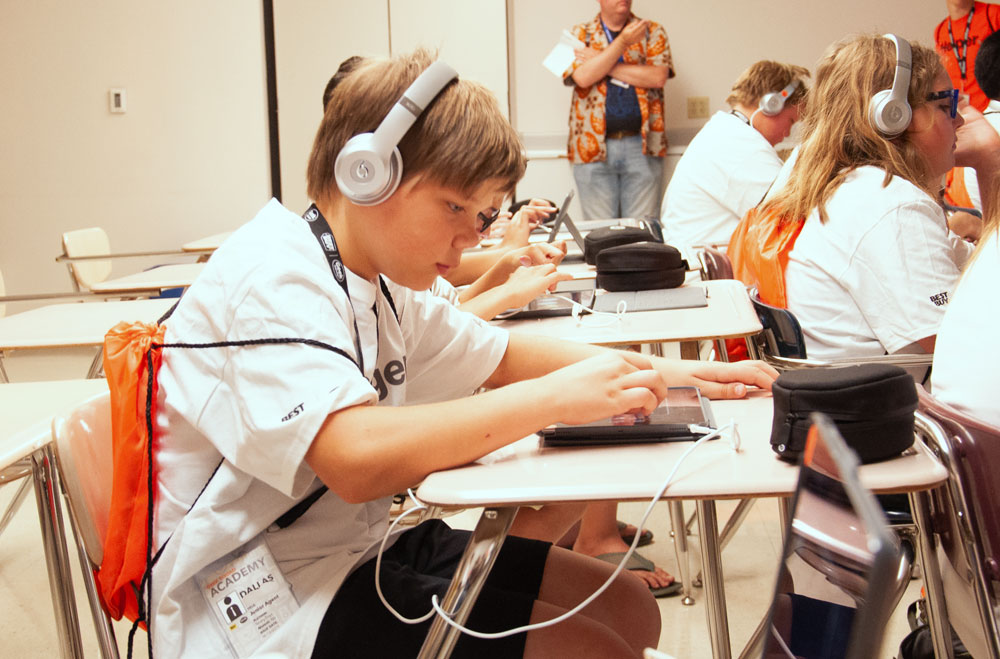 Mitchell explained that they wanted to align the Geek Squad Academy to existing partnerships and programs whose curriculum and goals are similar. Youth Services' after-school and summer programs have a strong tie to STEM and technology education.
"This camp, and all the amazing work from Youth Services, are helping kids build skills that can help them in their futures," she said.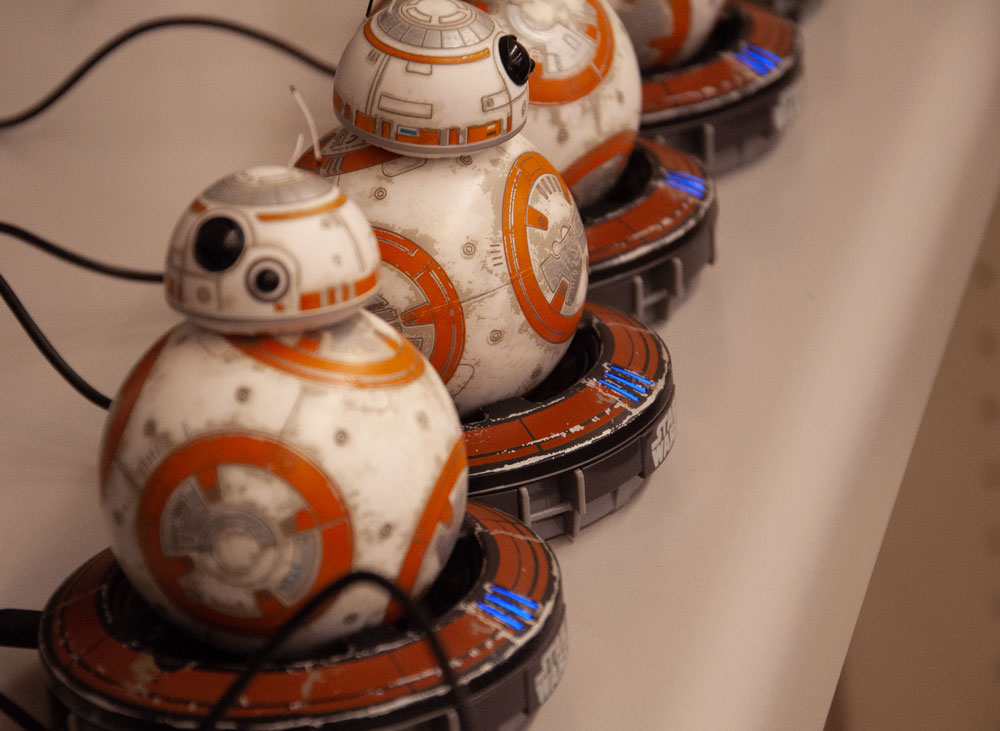 Learn more about the role STEM plays in our goals at uw.org/our-work/goals.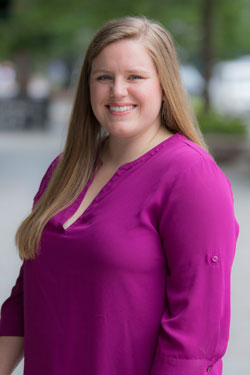 By Kelly Schmidt, Content Manager at United Way of Salt Lake