By Kelly Schmidt, content manager at United Way of Salt Lake
The holiday season is nearly upon us, and with it comes time to reflect on and take stock of all that we have and appreciate in our lives.
But for many families across the Wasatch Front, this time of year can be a strain — especially for those struggling to meet the basic needs of their families.
That is why this year, United Way of Salt Lake is looking to support those struggling to provide food, clothing, and quality healthcare for their families through our Giving Tuesday Campaign on Nov. 27. And we need your help to do it.
Research shows that when children's basic needs aren't met, their education suffers. If students cannot see the board because they need glasses, come to school hungry because their families can't put food on the table, or have unmet medical needs, they are more likely to fall behind in school.
All donations through UWSL's Giving Tuesday campaign will go toward funding our partnerships that provide basic needs to the students and families in the schools and communities we serve.
It doesn't take hundreds or thousands of dollars to make an impact. Just $10 can do a lot for a student in need.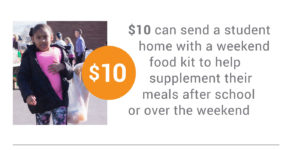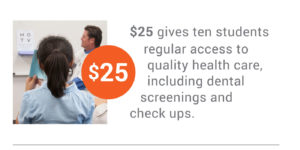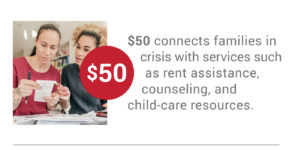 After you give thanks this Thanksgiving, consider giving back through our Giving Tuesday campaign and help us meet the basic needs of our community.
Visit Uw.org/GivingTuesday to get more information or make your donation.