Learn about Hispanic Heritage Month and About Local Organizations That Work with the Hispanic/Latinx Community
Hispanic Heritage Month is celebrated September 15th through October 15th each year. Why does it start mid-month? Because September 15 is the anniversary of independence for five Hispanic countries: Costa Rica, El Salvador, Guatemala, Honduras, and Nicaragua.
Utah has a thriving Hispanic community: 11 percent of Utah households speak Spanish1 and more than 15 percent of the population identifies as Hispanic/Latino2. Of those who identify as Hispanic/Latino, 74 percent report Mexican heritage3, 9 percent trace their heritage to South America, with highest reported populations coming from Peru, Columbia, and Venezuela4, and 6 percent trace their heritage to Central America, primarily El Salvador and Guatemala5.
Utah also boasts a robust group of partners supporting, elevating, and celebrating the Hispanic community. Learn about a few of the organizations in the list below:
– Comunidades Unidas
Comunidades Unidas/Communities United (CU) is a grassroots organization focused on ensuring every Latinx in Utah is a healthy, self-sufficient, and engaged member of the community,  empowered to be a positive force for change.
– Mestizo Institute of Culture and Arts (MICA)
Dedicated to art, justice, belonging, and community power, MICA is a grassroots cultural organization that seeks to build and strengthen westside Salt Lake communities through gallery shows, performances, education, dialogue, public art, and activism.
– Mexican Consulate
While the primary job of the consulate is to protect Mexican citizens while they are abroad, the consulate can also issue documents such as Mexican identification cards (used by people who are not eligible for a state identification card). They also share resources, opportunities, and events with the Spanish-speaking community!
– Midvale Community Building Community
Through coordinating and providing health, dental, and community care services in Midvale City, Midvale Community Building Community uplifts low-income Hispanic and Latino children and families. At their clinic, they provide primary care medical services, full dental care, and community-building events as well as offer opportunities to learn more health education and health literacy.
– The Pete Suazo Business Center
The Pete Suazo Business Center is committed to the development and empowerment of Hispanic/Latino and other underserved communities. By providing services to help entrepreneurs and minority-owned businesses succeed and build wealth, they strive to teach self-reliance and end cycles of poverty.
– U of U Dream Center and SLCC Dream Center
The Dream Centers at the University of Utah and Salt Lake Community College work with undocumented and mixed-status students and families to expand college access, provide individualized advising and scholarship support, promote campus-wide advocacy and training, and increase community-wide awareness of policies affecting current and future SLCC and U of U undocumented students.
– Utah Division of Multicultural Affairs
UDMA's mission is to promote an inclusive and equitable climate for Utah's multicultural communities by striving towards equity, diversity, inclusion, and access (EDIA).
1,3,4,5Source: 2019: ACS 1-Year Estimates Data Profiles
2Source: 2020 Census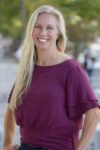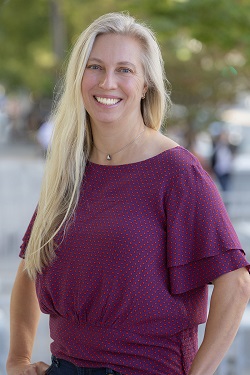 By Jessica Gezon, Sr. Content Manager, United Way of Salt Lake