by Kristy Knecht
Guest Blogger
Vice President of Education, Junior Achievement of Utah
The Junior Achievement Governor's Breakfast held a special excitement for United Way this year!  As the newest JA City sponsor, United Way of Salt Lake's storefront opened for business after a ribbon cutting by Governor Gary Herbert, Deborah Bayle, Bill Crim, and former JA Mayor, Jackson Argyle.  We are thrilled to have United Way of Salt Lake in the City!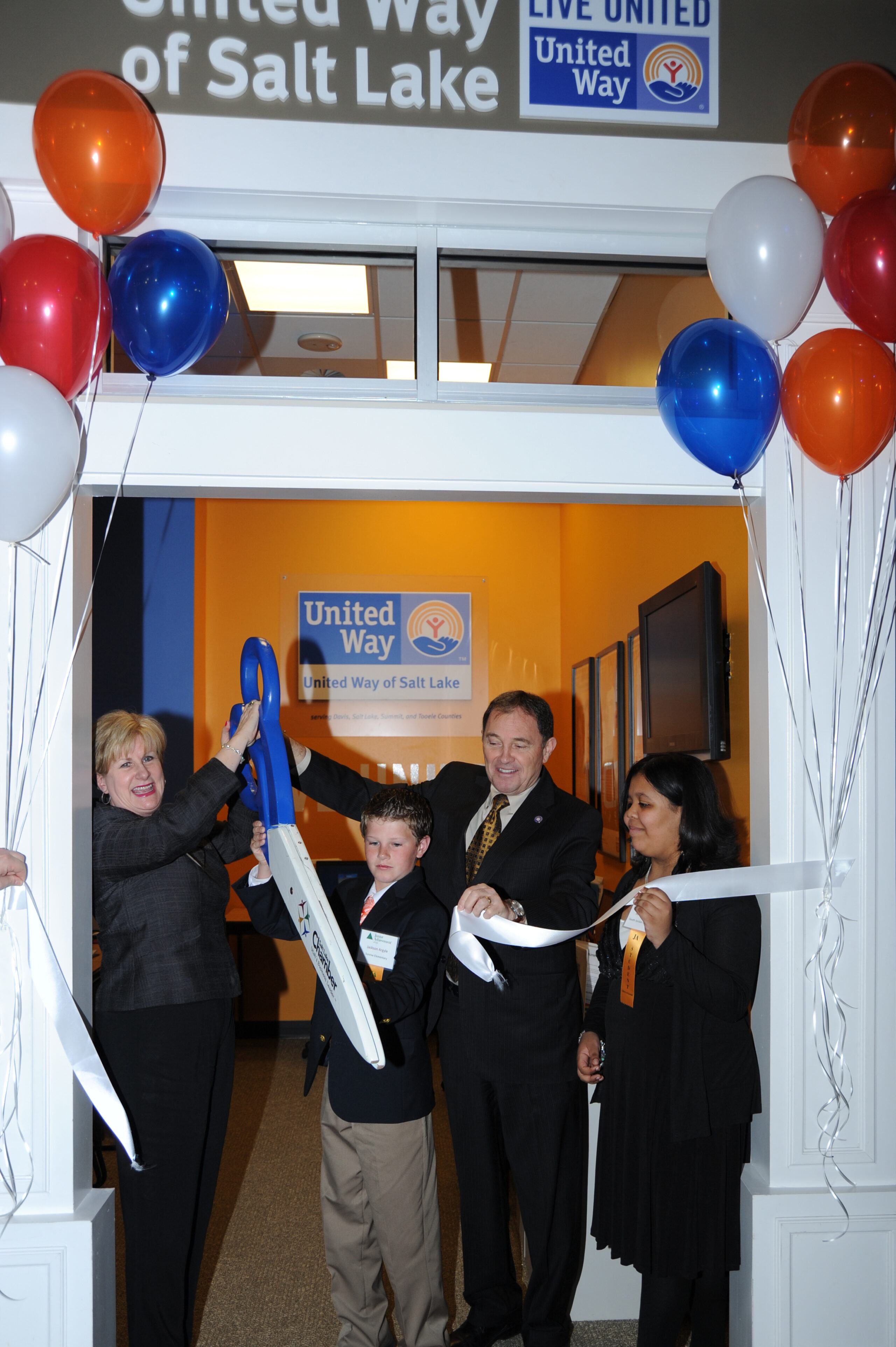 Each day at the City, students become adults who are working hard at their jobs, receiving paychecks, and generating the local City economy as they visit storefronts on their breaks.  Now they will be able to participate in the United Way mission!!  They will get a feeling for the jobs available through United Way such as volunteer coordinators, advocates, and fundraisers!  Students will have a chance to volunteer at United Way as they put together hygiene kits to be used in the Salt Lake City area. Students will also understand the advocate's job and they even vote on policies within the City!
Over 10,000 students (plus teachers and volunteers) attend the City, with the JA City and JA Finance Park programs, each year. We are so pleased to have United Way of Salt Lake as part of the experience with their bright new storefront and life-changing mission.