by Bob Dunn
Executive Director, Boys & Girls Clubs of South Valley


Last Friday I attended leadership training at Westminster College where a professor from Ohio State University made a presentation about the need for non-profit agencies to work together.  She pointed out that right now most partnerships only entail a non-profit providing services in a space lent to them by another non-profit.  This is not really a true partnership.  She went on to stress the importance of non-profit agencies pooling their skills and assets to achieve a common goal.  Of course all I could think about was how this is an accurate description of what we now have.  With the new promise partnership model that United Way of Salt Lake has formulated, we are truly making an impact in kids' lives and in our community.
We meet frequently with United Way of Salt Lake partners to evaluate and assess our accomplishments and to target what we need to do next to achieve our mutual goals. Every step throughout this entire process has been taken and completed together.  We are honestly working together steadily to meet our objectives.  We can accurately say that our achievements are the result of a joint effort.  This new promise partnership we have is incredible.
Recently at our Board Executive Committee Meeting I told the members if given a choice I would rather have this new program that we are creating together than a larger financial investment.  This new program has been more impactful and better for our kids and our community.  Our Past Chair asked me to repeat it because it was so important.
Much of the success of the program is that both agencies work so well together.  Bill Crim, UWSL Senior Vice President of Collective Impact and Public Policy, has been especially great to work with.  Our staff has built close bonds with our United Way partners and we have a huge respect for their professionalism and dedication to helping our youth succeed.
One example of what this program is doing: for our program at Oquirrh Hills Elementary School we reviewed the test scores for 39 of the most at-risk kids attending this Title I school using a variety of variables (grades, behavior problems, etc.).  Targeting these students we have taken on the challenge to work with 40 students each month and give them the individual attention and work with them provide them what they need to improve.  Individual assessments are completed with child.  We also evaluated their grades along the way and found they received all A's and B's with the exception of only four C's and two C-'s.  The two lowest test scores were both from the same student and the staff agreed to concentrate on helping this student who is really struggling.  They discovered part of the problem that he was turning in his work late or incomplete.  They have worked with him, his teacher, and his parents and with the help of our staff, he is getting the assignments completed and turned in (on time).  We are confident that with help, all of these students will show test score and emotional improvements.
It's obvious this partnership is making a huge impact and we are so proud to be a part of the promise partnership model with United Way of Salt Lake.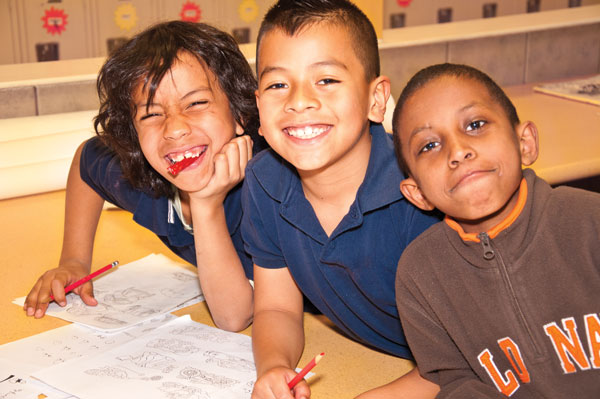 The Boys and Girls Club of South Valley is working with United Way of Salt Lake as a Lead Partner. The Boys and Girls Club of South Valley expands the cradle to career opportunities for kids and families in Kearns at Oquirrh Hills Elementary. The Center bridges programs and services to advance progress in the surrounding Kearns neighborhood.