"My girls are learning to become powerful engineers and scientists. It is the new norm and my girls don't think anything different or that they can't do it. "
– McKinley Powell, 2nd Grade Teacher at West Kearns Elementary
Women United and United Way of Salt Lake sponsored 15 elementary school teachers to receive a STEM endorsement through U-BEES (the University of Utah Building Excellence in Elementary STEM). U-BEES is a six-course, 18-credit 2-year, cohort-based program.
The courses are designed to increase in-service K-6 teachers' science and applied mathematics content knowledge, confidence, and capacity to facilitate meaningful science experiences that integrate technology, engineering, and math (STEM) in K-6 classrooms.
These teachers' commitment to STEM education goes a long way in showing young girls and minoritized students, who both are underrepresented in STEM fields, that there is no limit to what they can achieve. Partnerships like this one, which support teachers in developing high-quality instructional practices are an important way to reduce disparities in education.
We interviewed McKinley Powell, a second-grade teacher at West Kearns Elementary who took part in the STEM Endorsement training program, to learn more about the U-BEES experience.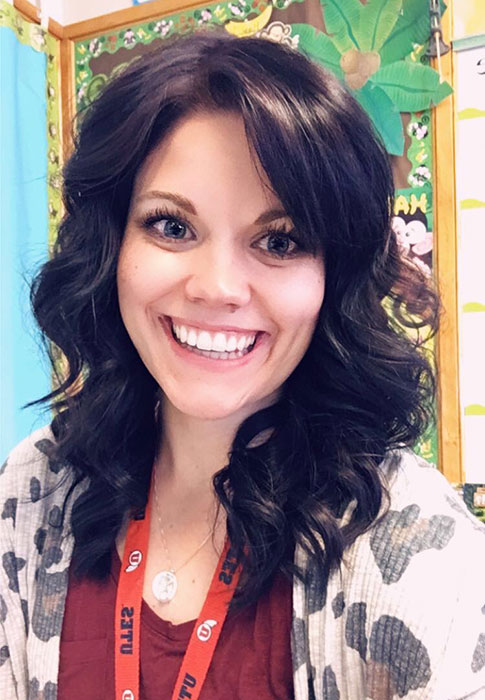 What motivated you to get your STEM endorsement?
It started off because my friend Erin got me into it and convinced me to do it with her so she wouldn't have to do it alone. Then, the more I thought about it, it really is the future and what students need in order to thrive in today's world. It is constantly changing with technology and science that I want to stay up to date and be able to give my students all the benefits and resources to help them succeed and thrive in a changing world.
Why do you think it's important to teach STEM in elementary school?
Science, technology, engineering, and math are all around students and, especially in the world we live in today, students need to be able to problem solve, think critically, and create. They need to be given opportunities in the classroom so they can take those skills beyond those four walls and become successful human beings. Students as young as 1st grade can come up with solutions and be able to apply their skills in STEM, and then it just builds from there, where students are taking charge of their own learning and are so engaged in what they are doing.
Why do you think the push to teach STEM to more women, specifically, is important?
These are skills students need to know how to do to even be able to get a job now. We need to be their facilitator and help them. I was intimidated at first because science and math are my worst subjects, or the topics I feel the least competent in, let alone to teach to my students in because it's just not my thing. But, the more I have pushed myself and threw myself into STEM I have seen the benefits and I am learning with my students.
It has become a lot easier and now I want to try even more things and push my students even more. My girls are learning to become powerful engineers and scientists. It is the new norm and my girls don't think anything different or that they can't do it. We have now created science notebooks and it has not only helped my students think critically and have meaningful learning it has helped me.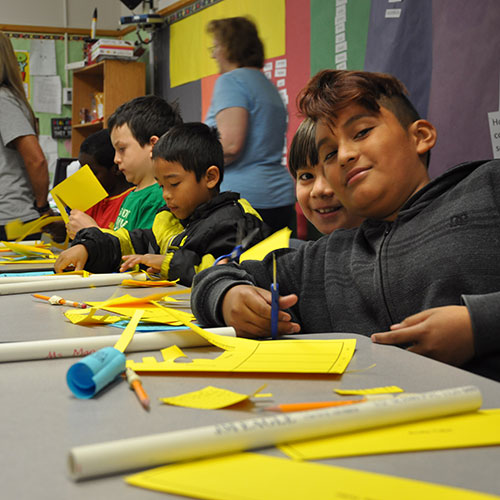 What was one of your key takeaways from U-BEES?
One of my key takeaways was it's all about the students taking control of their learning and being in charge. They are asking the questions and defining the problems. They are coming up with solutions and analyzing data. It's putting them back in charge and they are doing the work, I am merely a facilitator to help guide them. Many things in STEM do not have to be some big elaborate thing or science experiment it can be as simple as looking at the clouds and then investigating them and coming up with questions. It really is something simple and easy and I always thought it had to be some big huge unit with elaborate lessons but it's not that at all.
What do your students like most about their STEM education?
My students love creating and designing solutions to problems. They love using the STEM manipulatives such as magnetic tiles, plus plus tiles, brain flakes, etc. They have to build a model, then explain their model and the way it works, and then answer why it is a good solution to the problem. We also do Explorer Notebooks with our new SEED standards and the students love working in those and discovering new things about the world they live in. They just love doing hands-on exploration and I can see the authentic learning taking place.
The U-BEES STEM Endorsement program is just one of the initiatives that Women United has helped push forward. You can help more women and girls become empowered through education by donating during our 2020 Power of Your Purse Gala. Learn more at uw.org/power-of-your-purse.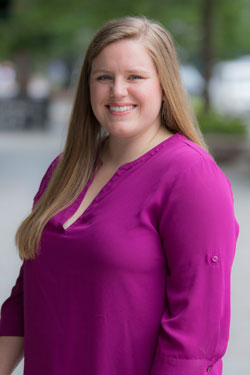 By Kelly Schmidt, Content Manager at United Way of Salt Lake