by Drew Martinez
Senior Resource Development Executive
As part of a Wells Fargo conference, UWSL board member, Dave Golden, organized a service opportunity where he and his employees assembled 770 hygiene kits for Woodrow Wilson Community Learning Center. In only 15 minutes, Dave and his team stuffed 770 bags with a bar of soap, body cloth, shampoo, and deodorant for the older kids – then packed all the bags for delivery. Now, I must reiterate, this all happened in under 15 minutes! That's what I call efficiency in providing services.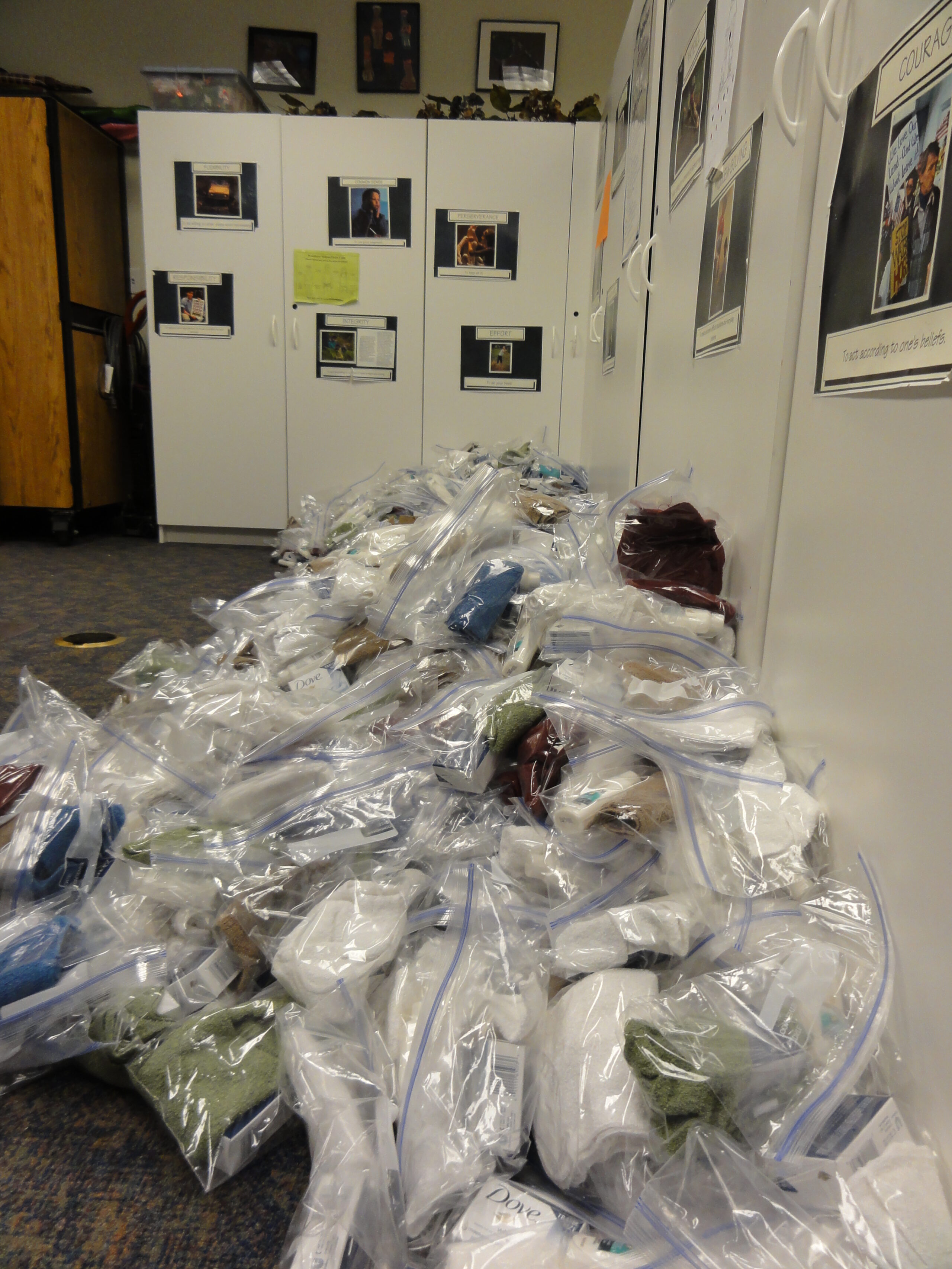 While the employees were packing the kits they were able to read some facts about the odds that many students at Woodrow Wilson are up against and see some of the kids' faces in pictures that were on each table. Woodrow Wilson Principal, Lynda Hart, was also on hand to share the story of the school.
When a family has limited funds, many children do not have access to the necessary personal hygiene items they need. Often these items can make a difference between a child being healthy and ready to learn and a child who is ill or embarrassed to attend school. By providing age appropriate hygiene kits to all 770 students at Woodrow Wilson Elementary, Wells Fargo employees ensured each child will be given the items they need to show up to school prepared to learn.
The kids were really excited to receive the kits saying things like "This is awesome!" or "This is one of my favorite things!" In fact, the 6th grade class was able to receive the kits from Dr. Bates, the superintendent for Granite School District, when he was visiting the school. What a great hands-on example of collective impact bringing together all sectors to help these children.
Thank you Wells Fargo and Dave Golden for all you
do to make sure every child has the tools to succeed.
Wells Fargo continuously shows what it means to LIVE UNITED.
[slideshow]