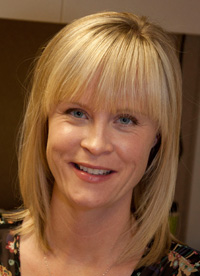 By: Amy Bosworth
United Way 2-1-1 Director
2-1-1 Information and Referral will be officially joining the United Way of Salt Lake team on July 1, 2011.  The 2-1-1 program has been successfully housed at the Utah Food Bank since 2003, becoming statewide in 2005.  The decision to move 2-1-1 to United Way of Salt Lake was a focused effort by the Utah Food Bank and United Way of Salt Lake to understand the growing needs of the program along with a realization that United Way of Salt Lake would be an excellent option to maximize the success and quality of the 2-1-1 program.
So the question remains, what is 2-1-1?  2-1-1 is an easy-to-use phone number that connects caller to information about health and human services.  The caller is given as many referrals as needed in order to find the appropriate services to meet the caller's needs at no charge.  Some of the most common call referrals include emergency food pantries, utility assistance, health care, child and youth services, tax assistance and assistance in behavioral and substance abuse .  2-1-1 is also a great resource to get connected to volunteer opportunities.  Volunteers in Davis, Salt Lake, Summit and Tooele counties will find immediate referrals to opportunities when calling 2-1-1.  Callers throughout the rest of the state will be connected to their local volunteer center to find the best place to utilize their talents.
The concept is simple.  Dial 2-1-1 to get help or give help throughout the state of Utah.
(Visit United Way 2-1-1 website)