Missed Our Speaker Series This Year?
Listen to the Live Recordings Here
We live in a world that is fundamentally inequitable. The question is, with so much work to be done to address rampant inequities, where we do even begin?
Our 2019 Speaker Series, titled "Equality is Not Enough — Building Equitable Communities," tried to tackle this very question. In partnership with KUER and RadioWest, the series aimed to unpack how society can include more voices in conversations, disrupt traditional ways of thinking and challenge institutions to cultivate opportunities that enable everyone to thrive through the perspective of three spectacular speakers.
Scholar Geoffrey Canada, Cultural Critic Wesley Morris, and Activist Brittany Packnett joined RadioWest's Doug Fabizio for live interviews on these topics. If you couldn't make it to our speaker series in person or want to revisit your favorite speaker, you can listen to all three installments of the 2019 Speaker Series below.
Geoffrey Canada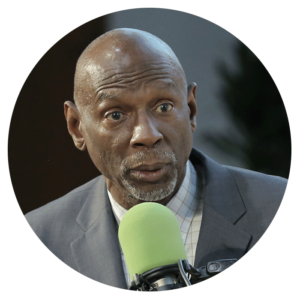 Canada founded the Harlem Children's Zone (HCZ), which The New York Times Magazine called "one of the most ambitious social experiments of our time." In October 2005, Canada was named one of "America's Best Leaders" by US News and World Report. In 2014, he announced his retirement at the end of the school year, ensuring that he will continue to remain a passionate advocate for education and poverty issues.
Canada is also known for his books, Fist Stick Knife Gun: A Personal History of Violence in America and Reaching Up for Manhood: Transforming the Lives of Boys in America.
Listen to his Speaker Series talk on violence in his neighborhood and how he came to build the Harlem Children's Zone.
Listen Now
Wesley Morris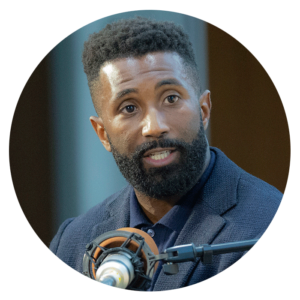 Wesley Morris is a critic-at-large at the New York Times and a staff writer at the New York Times Magazine, where he writes about popular culture and hosts the podcast "Still Processing," with Jenna Wortham. For three years, he was a staff writer at Grantland, where he wrote about movies, television, and the role of style in professional sports, and co-hosted the podcast "Do You Like Prince Movies," with Alex Pappademas.  Before that, he spent 11 years as a film critic at the Boston Globe, where he won the 2012 Pulitzer Prize for criticism. He lives in Brooklyn, NY.
Learn from Morris about race equity in pop culture by listening to his interview with Doug Fabrizio here.
Brittany Packnett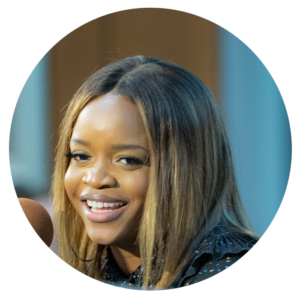 Brittany Packnett is a leader at the intersection of culture and justice. Cited by President Barack Obama as a leader whose "voice is going to be making a difference for years to come," Brittany is an unapologetic educator, organizer, and writer. She is the author of the forthcoming book, We Are Like Those Who Dream, with One World/Penguin Random House
Known as @MsPackyetti on social media, Brittany is a policy expert, non-profit executive, and teacher. Brittany has committed her life and career to justice. She currently plays many roles, all focused on freedom.
Listen to her Speaker Series conversation on RadioWest here.
Listen Now
Get involved with United Way of Salt Lake by attending our events. Check out the upcoming ones at uw.org/events.