2019 has nearly come and gone, which offers us all a time to reflect on the last year as we anticipate the next.
At United Way of Salt Lake, this means taking stock of all we've accomplished with our many partners to help kids and families in our community succeed.
For our Collective Impact teams — which work with our partners on the ground in communities throughout Salt Lake– some of those successes are the culmination of massive goals, like achieving our Proof Point status with the national cradle to career organization StriveTogether. But other accomplishments are the victories that lead up to those big wins.
So, here are some of our team's accomplishments from the last year:
Programs for Parent & Family Engagement in Schools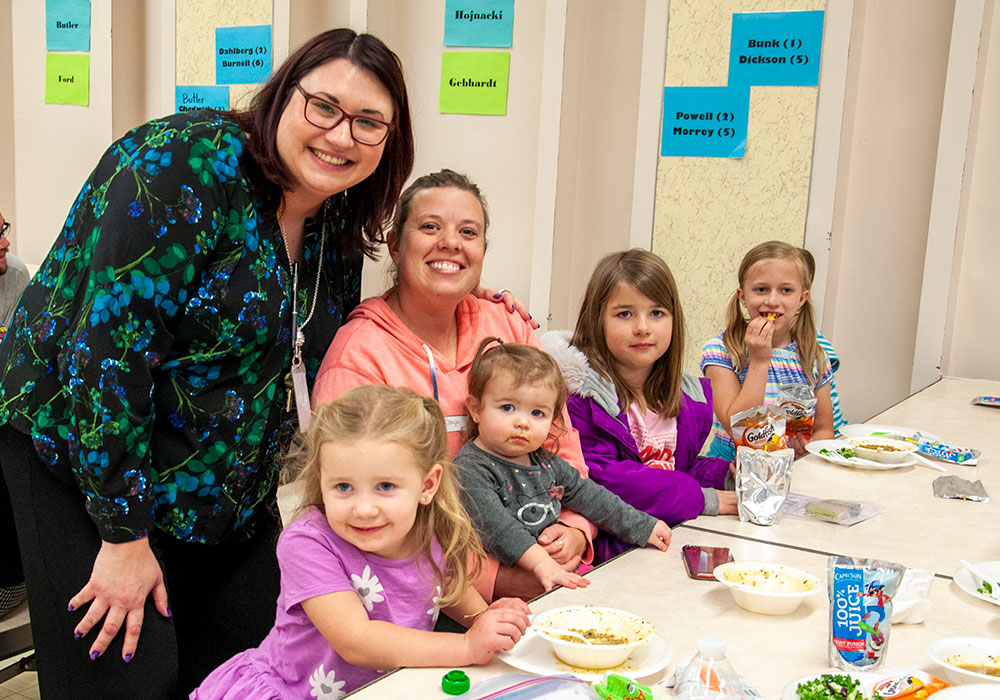 "The Kearns feeder of community schools have been working on and focusing on short cycles of improvement with current strategies focused on parent and family engagement. Recently, Jessica at Kearns Junior High School held a Family Night that yielded a well done and heavily attended event focused on supporting students. In South Salt Lake; our schools have also been working on interventions and strategies around chronic absence and family engagement. For example, at Woodrow Wilson Elementary, our Community School Director and our Grassroots Team have been instrumental in working with a parent committee and principal to collaborate on interventions and strategies for increased parent involvement through "Parent Cafes" at school."
– Maribel Saenthavisouk, Senior Director of Community School Partnerships
More College Students Volunteering
"On the volunteer team, we launched a new partnership with Salt Lake Community College to recruit America Reads reading tutors in two of our schools: South and West Kearns. Five students earned work-study awards by tutoring in these elementary schools for a few hours each week, benefitting both the elementary students and the SLCC students.
Also in the spring, We were honored as Salt Lake Community College's Thayne Center Committed Community Partner of the Year. Over the past four years, we have worked with the college to recruit mentors and tutors, design service-learning curriculum to give students and the places where they serve a high-quality experience, engage faculty and staff in our work, and support other community partners through volunteer management workshops. Over the last 2 years when we began tracking this, we've had 150 SLCC students mentor and tutor in our partner community schools!"
– Stephanie Rokich, Senior Director of Volunteer Strategy
Afterschool Programs Working More Strategically With Schools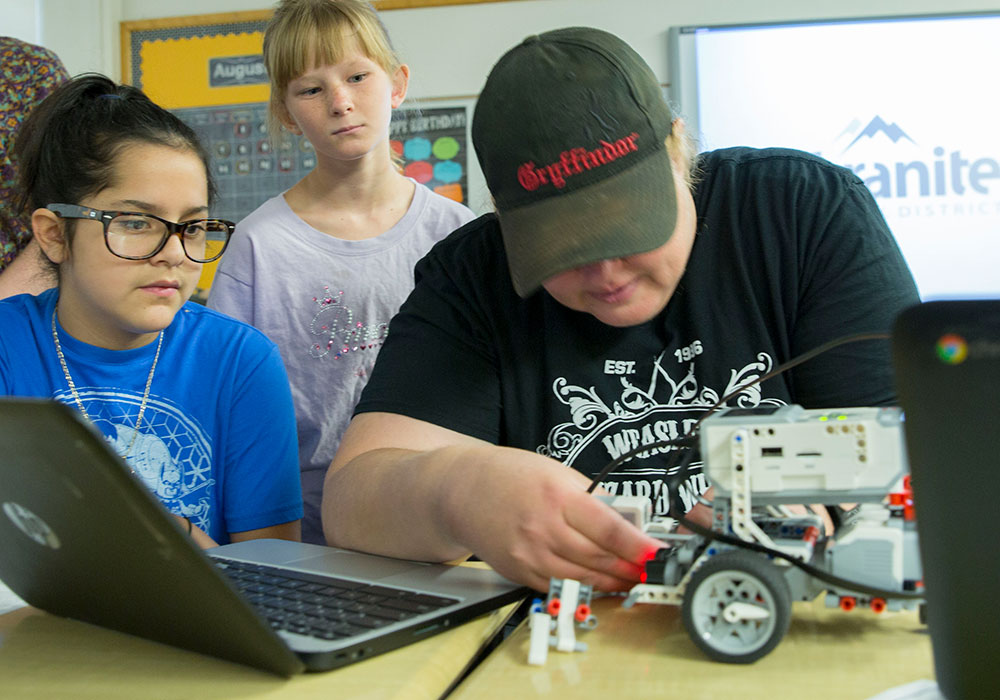 "Aligned for Success, an effort led by the Utah Afterschool Network (UAN), made great progress in 2019. Along with United Way, after school providers, over 15 schools and other partners, UAN created a self-assessment tool that will help afterschool programs and schools work together better. In 2020 UAN will provide customized support to schools and afterschool programs to improve communication and resource sharing. This work will inform the development of a toolkit and training modules so that after school programs can effectively reinforce or supplement students' learning, ultimately advancing academic outcomes and student success."
-Taryn Roch, Senior Director of School Partnerships
A Growing Grassroots Leadership Team
"In 2019, the grassroots leadership team at United Way of Salt Lake expanded both its size and scope. The intention of creating a grassroots team to bring the voice of the community into our work and decisions has long been an intention at United Way. This year we are starting the latest iteration of our program with three community researchers and three grassroots leadership organizers.
These fellowship programs will focus on community research conversations regarding our core outcomes and use those conversations to build community-based initiatives to ensure all children have the opportunities to succeed. Additionally, in the last year, we have created an equity-based recruitment process and a pathways to leadership research study with the University of Utah and University Neighborhood Partners to better understand the supports and barriers to community leadership."
– Igor Limansky, Senior Director of Grassroots Leadership Development
Millcreek Promise Launches Four New Subcommittees
"In a joint effort between Millcreek City and the United Way of Salt Lake's Civic Partnerships team, Millcreek Promise launched four subcommittees focused on: health, safety, education and economic-wellbeing. Each subcommittee consists of a multi-sectoral group of partners (civic, education, non-profit, business, and community) that meet monthly to identify the greatest needs and strengths in the community and develop a plan to align efforts. Over the last year, each subcommittee has connected with community members to develop a plan that reflects the interests and needs of the community."
Katherine Zachara, Senior Director of Civic Partnerships
Our Work Gets Highlighted on the National Stage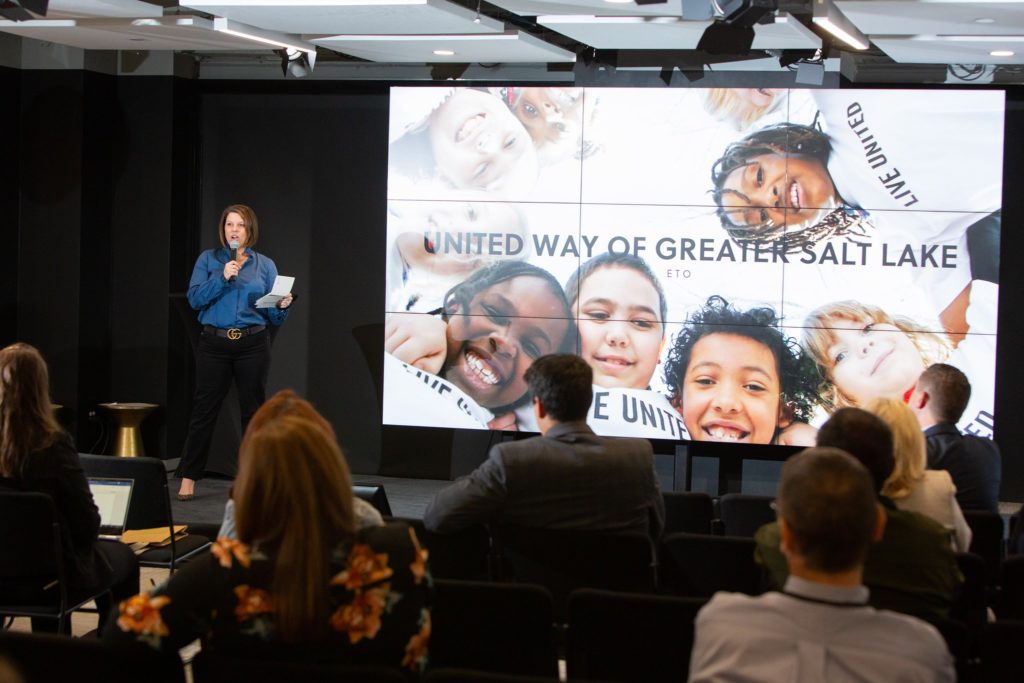 "This year we developed a Backbone Hiring Toolkit in partnership with StriveTogether, which will be rolled out network-wide (70+ partnerships!) in early 2020. The toolkit is designed to make hiring for organizations focused on system change easier, more targeted, and more equitable. It includes tools, training, and templates that help partnerships with job planning, recruiting, interviewing, and onboarding and help other organizations find and develop the particular skill set that enables high-quality collective impact work.
Also, we were awarded the Make Data Matter Award at the Social Solutions Impact Summit for our focus on data measurement and usage in Efforts to Outcomes (ETO). This award really goes to our 31 afterschool programs and other community partners who serve students and families in our communities."
– Tyler Asman, Senior Director of Learning and Improvement
Bringing Diversity into Reading
"This year, our dyad reading team launched a multicultural book sets initiative. Our multicultural classroom sets are full of award-winning books that share narratives that represent the diverse body of students we serve. Supporting teachers with this ask makes it incrementally easier for teachers to dyad read with their students. A barrier to dyad reading is having access to books in classrooms that students can read. Our book sets are selected by educators throughout the Promise Partnership designed to provide a set of books that make dyad reading more manageable for our teachers. Through the generous hearts of our donors, we've raised $5000 that will be used to buy books for classrooms throughout the Promise Partnership."
– Franque Bains, Network Director
Working with 211 to Reduce School Mobility
"The Promise Partnership Financial Stability team has been taking on a systems approach to reducing school mobility and unplanned moves. The cross-sector stakeholders have developed proposals for legislative changes to the eviction notice for non-payment of rent from 3 calendar to 3 business days and for the notice to include United Way 2-1-1 information for those families that may be seeking resource referrals. The goal of this effort is to find a win-win situation that gives families time to find the resources to pay rent and eliminate the need for a landlord to find a new tenant."
– Alexis Bucknam, Network Director
A Higher Number FAFSA Completion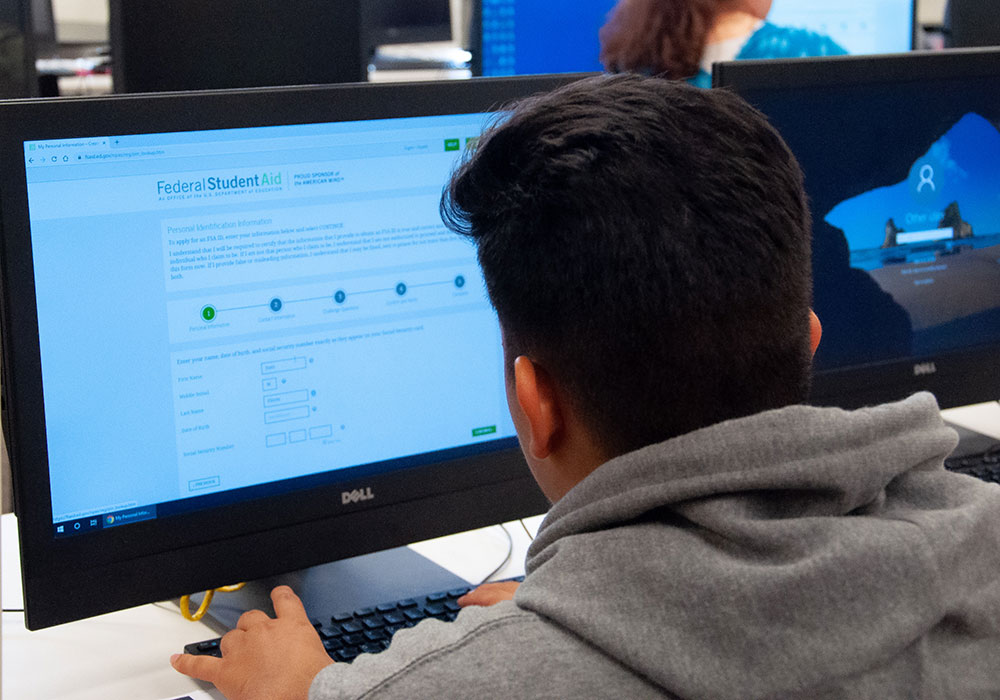 "A College Access Impact & Improvement Network was formed by the Promise Partnership Postsecondary Readiness group to support six high schools to increase FAFSA completion by seniors a minimum of 5%. School teams have been using continuous quality improvement tools to identify which interventions result in the most completion. Combined, the school FAFSA completion rates are 7% ahead of where they were at the end of November in 2018, and the teams are not only learning from their own efforts but adopting effective interventions from their peers."
– Alexis Bucknam, Network Director
We're incredibly lucky to have an amazing network of partners helping us ensure every student and family have the chance to succeed. Here's to an amazing 2019 and an even better 2020. Learn how you can get involved with United Way of Salt Lake at uw.org/get-involved.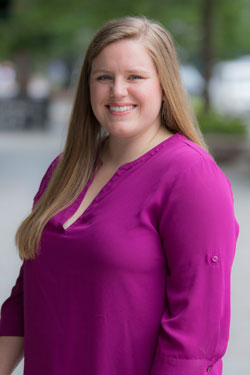 By Kelly Schmidt, Content Manager at United Way of Salt Lake