Utah 211 is Utah's statewide health and human services referral system. Through online chat and email, phone calls and text messages, and even an app, information specialists are working to connect people with services related to housing, healthcare, hunger, and more.
In the past year, Utah 211 has seen an increase in the number of calls and other connections as COVID-19 continues to affect the health and economic stability of our communities.
Here are 5 stats that showcase some of the needs we're working to address.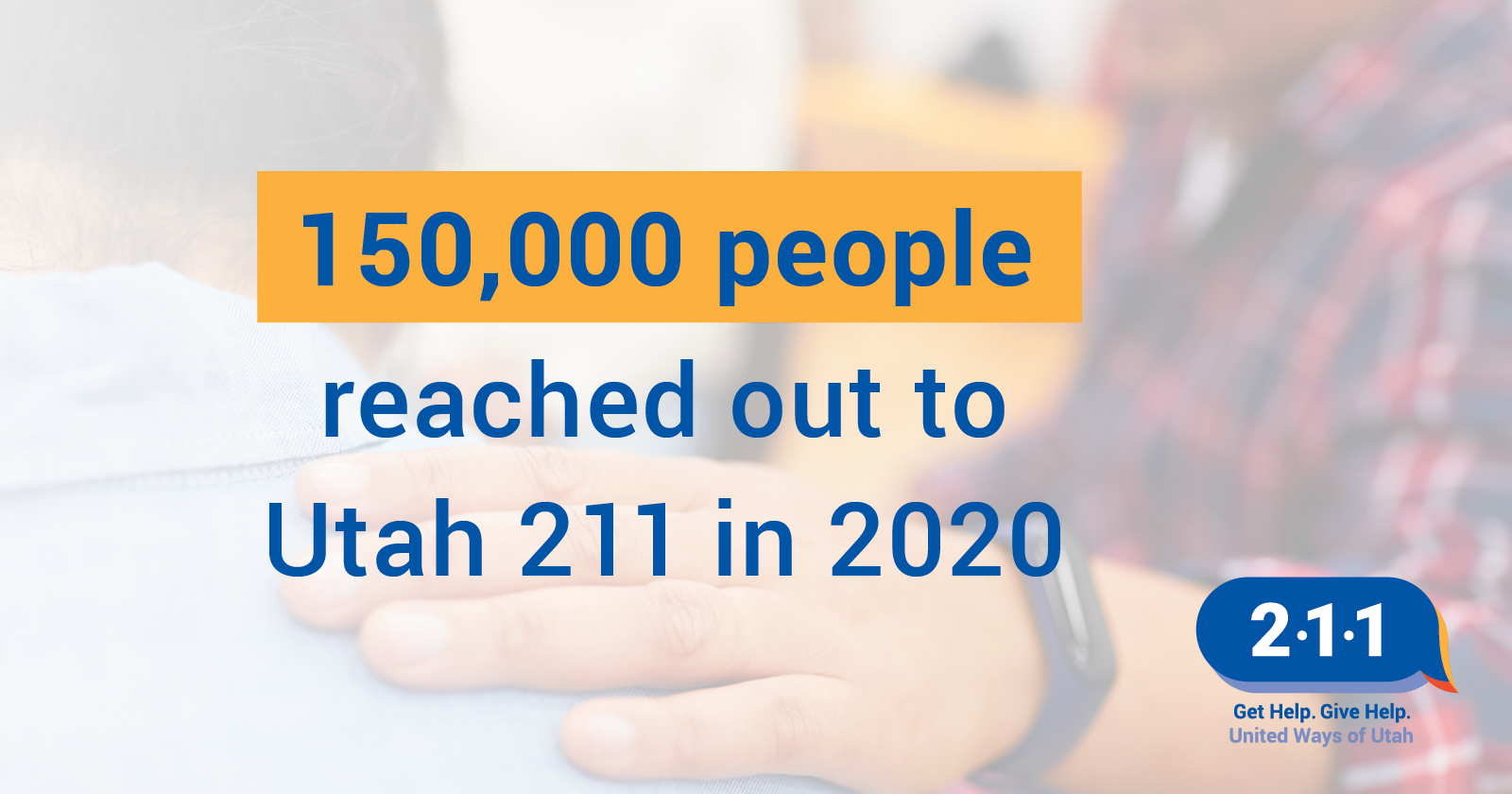 150,000 people reached out to Utah 211 in 2020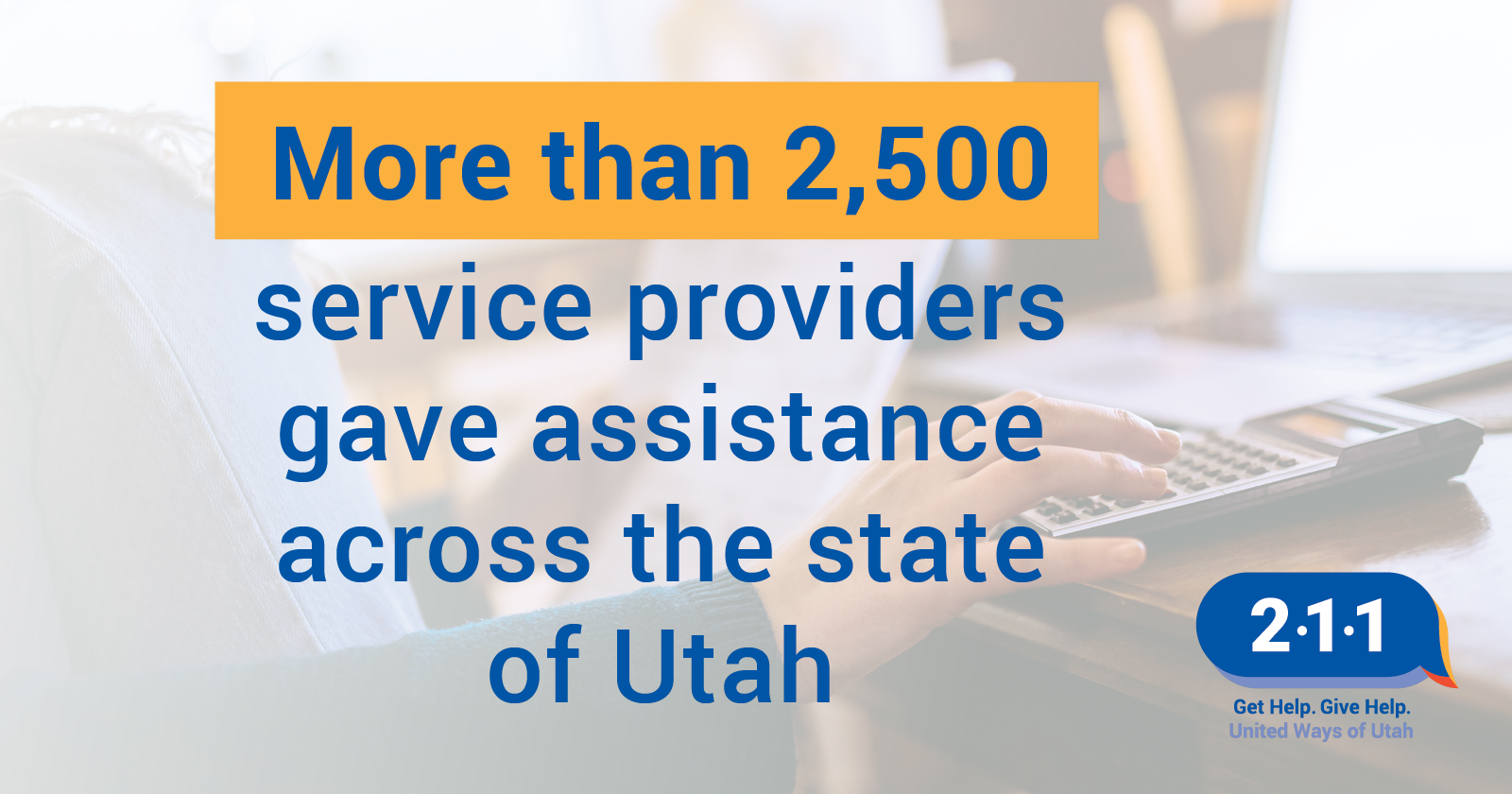 More than 2,500 service providers gave assistance across the state of Utah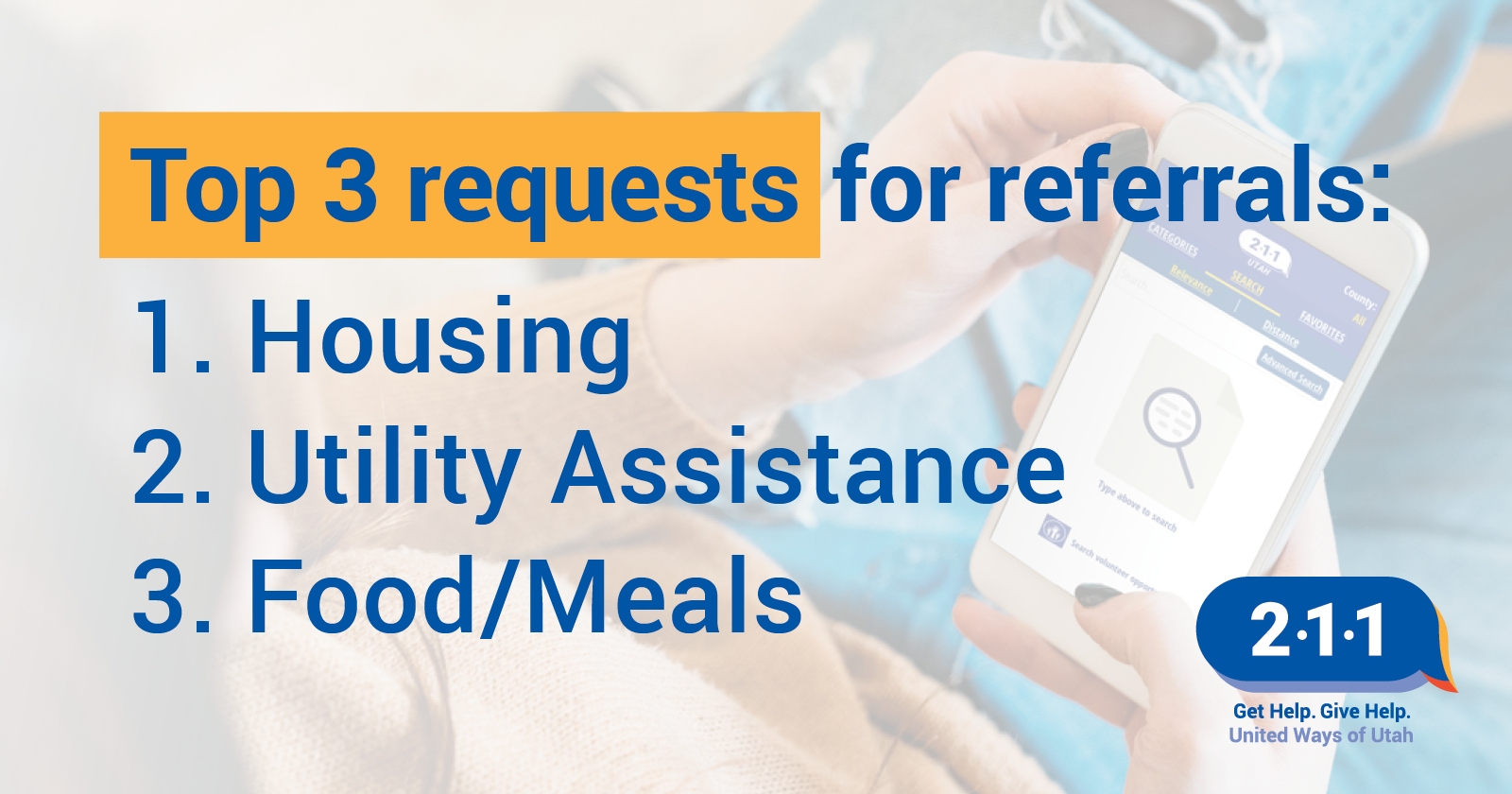 Top 3 requests for referral:
Housing
Utility Assistance
Food/Meals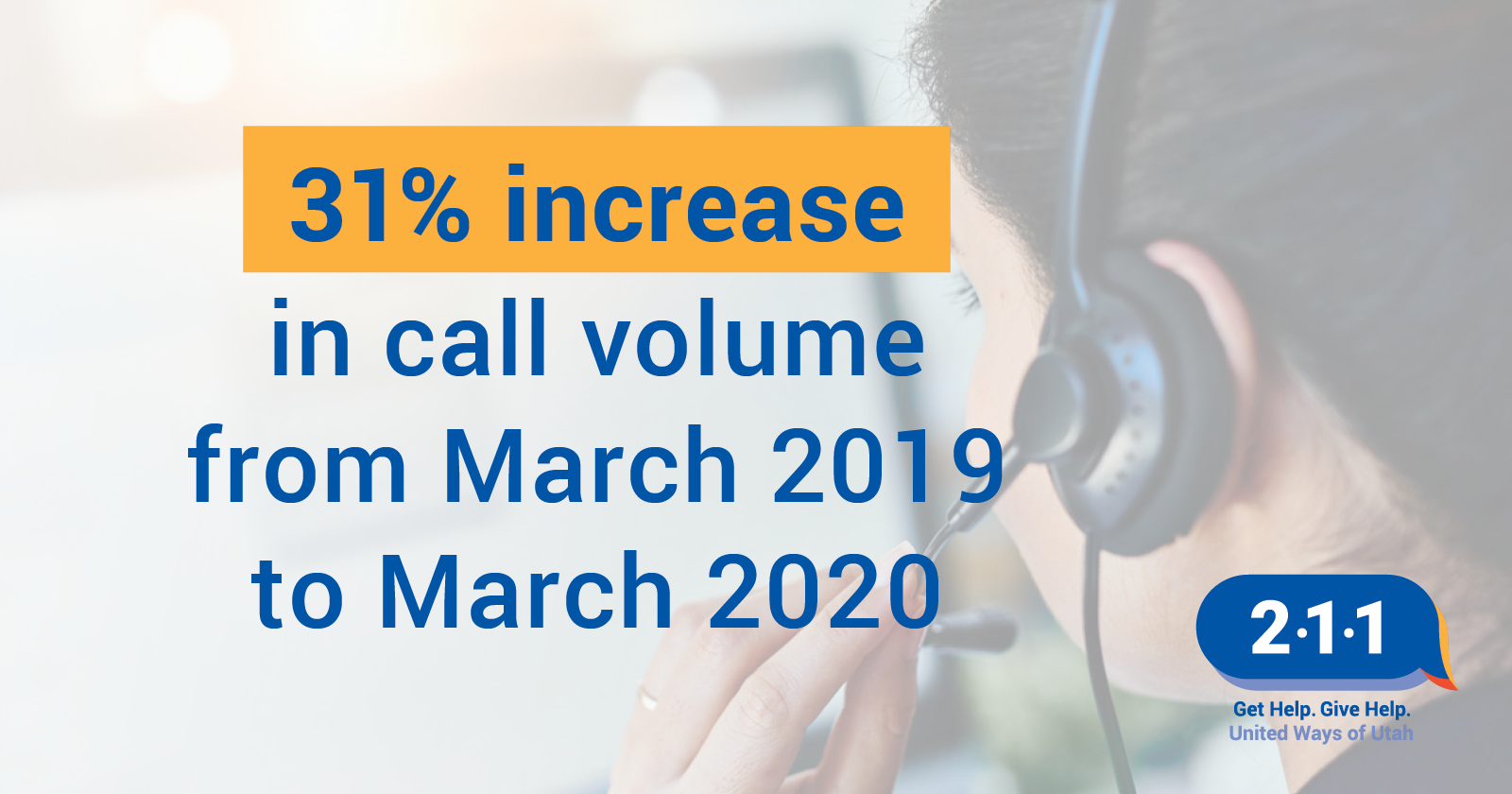 There was a 31% increase in call volume from March 2019 to March 2020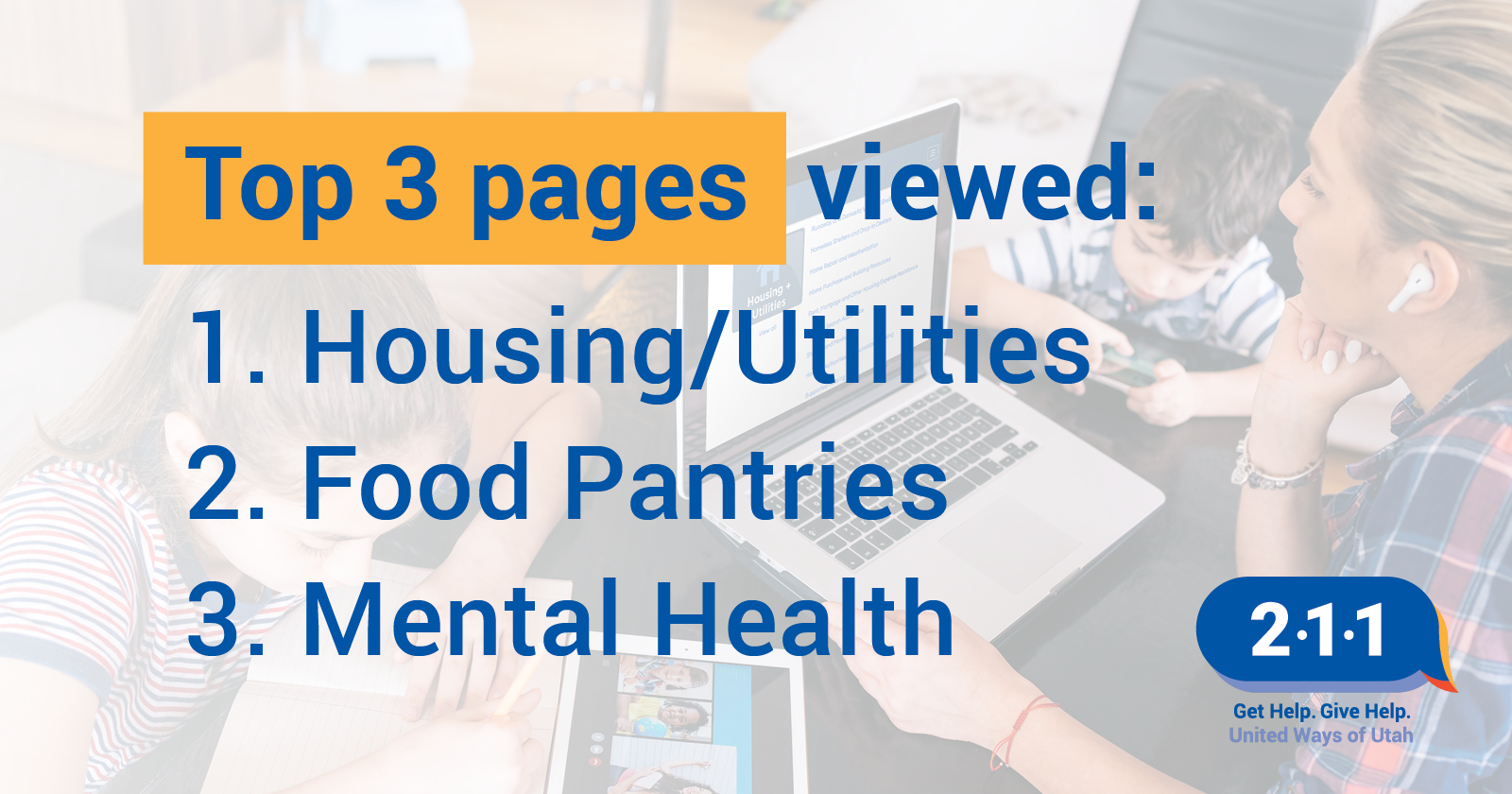 Top 3 Pages Viewed:
Housing/Utilities
Food Pantries
Mental Health
Learn more about Utah 211's work and how they utilize data to help the community by visiting uw.org/211/211-0ur-work.
If you or someone you know is in need of assistance, please reach out to us at 211utah.org/ or dial 211.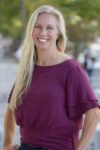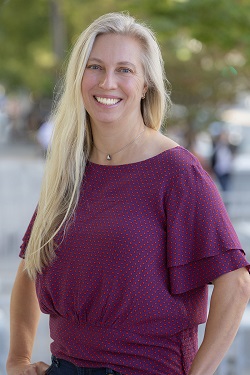 By Jessica Gezon, Sr. Content Manager with United Way of Salt Lake