Editor's note: We asked Chris Dammert to walk us through a day in his life as a community school director at James E. Moss Elementary to get a better understanding about what he does and what sets community schools apart from other schools.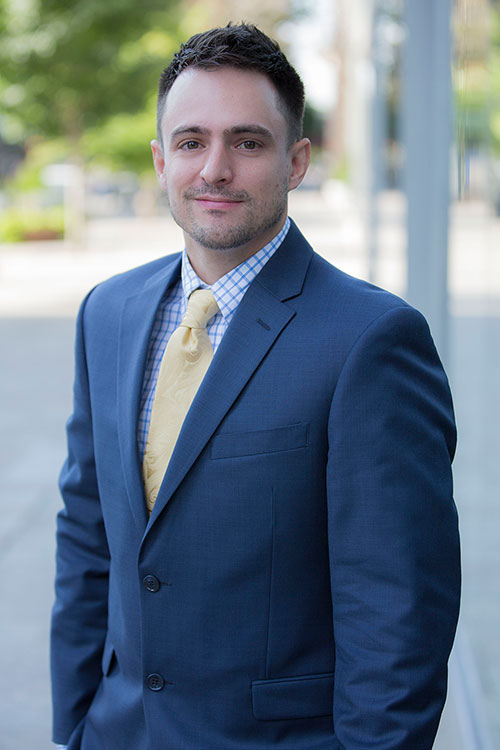 My name is Chris Dammert and I am a Senior Community School Director at United Way of Salt Lake. I've been with UWSL for two and a half years.
I was asked to "describe a day in the life as a Community School Director…" Hmm… well… I suppose I could try. But first, let me explain what a community school director is. 
I work with our school's administrators, teachers, and staff to build community partnerships to provide resources and services to students so they can get the most out of their education. I help identify barriers that may keep students from achieving academic success and see how those partnerships improve academic outcomes. 
For example, Moss Elementary has a partnership with Utah Partners for Health to provide health screenings throughout the year for students who may not have access to a regular health provider or insurance. When kids get sick, they miss out on learning and could fall behind, so having this partnership really makes a difference. 
Now that you know what I do, I have to pick a day for you to follow along. But which day would give you, the reader, the clearest glimpse into my world and the things that preoccupy my time?
Whereas your typical cubicle-bound nine-to-fiver might be able to blindly pick a day on the calendar that would run within arm's reach of the trend line, the scatter plot that is my day-to-day more closely resembles the dartboard hanging on the break room wall of the Kilauea Tectonic Research Facility for the Nearsighted.
I suppose the best thing to do, then, is to pick a day at random. Alright… let me just open my calendar, close my eyes, tough to type with my eyes closed… and there we go! Oh this is a good one! Monday August 26th, 2019.
Start of the Day
The day started with an 8 a.m. meeting in a crowded, noisy coffee shop. My two fellow Senior Community School Directors and I sat down to put some final additions on the template for our team's brand-new needs assessment. For the curious, a needs assessment is a tool that we use to easily identify and keep track of areas of need in our respective schools.
This had been a large project, months in the works. There was a palpable excitement between us as the proverbial finish line to a marathon of tedium (fueled by necessity and passion as it was) was finally in sight. A few formatting issues were resolved, a couple of redundancies were addressed, and multiple cups of coffee fell vanquished into the gullet, their caffeinated spoils now subservient to my every whim. Like honey bees with a docket choc-full pollen-related to-dos, we took flight from the coffee shop unto our respective days.
Mid-Morning
The next stop was my school: James E. Moss Elementary. This school, mind you, is one built on the pillars of education, love, understanding, and chaos. This diminutive school houses an eclectic blend of around 600 students. With over 50 countries represented and over 30 languages spoken it is, by far, one of the more diverse elementary schools in the state. 
Needless to say, things can get somewhat hectic from time to time. With so many cultures, beliefs, and ideals in one place, it can be a little difficult to get everyone pointed in the same direction. I give the teachers and faculty all the credit in the world… they do a marvelous job!
Thanks to our wonderful partners at Utah Partners for Health, we had a mobile medical and vision clinic scheduled for the next day. I got to work finalizing the names of the 20-25 kids in need of new glasses and revisited their respective permission slips. 
The clinicians arrived in the morning to set up, then I brought the listed students to them. A second round of phone calls (the first had gone out weeks ago) went out to the parents in hopes that they would provide me with the permission necessary to have their children seen.
Afternoon
As I was wrapping up my clinic list, my principal knocked on my office door and informed me that our food pantry delivery had arrived from the Granite Education Foundation. The two of us, along with our custodian and Playworks coach, unloaded the pallets of assorted perishables and stocked them neatly into our modestly sized school pantry. 
Thursday would be the first pantry date of the new school year, which meant that several of our families would be coming into the school to obtain food for the weekend.
After the pantry had been fully stocked, I returned to my office and jumped on a conference call with UWSL's stellar volunteer team. They debriefed us on Stuff the Bus (one of our large scale volunteer events) which had gone off without a hitch. We provided the volunteer team with feedback that they would incorporate into next year's Stuff the Bus.
End of Day
After the call wrapped up, I drove over to Woodrow Wilson Elementary to provide some coaching for our newest Community School Director, who had some questions regarding how to conduct site visits. It went smoothly enough even though I am not the greatest of teachers. The mock site visit was informative, lively, and a great way to get some steps in.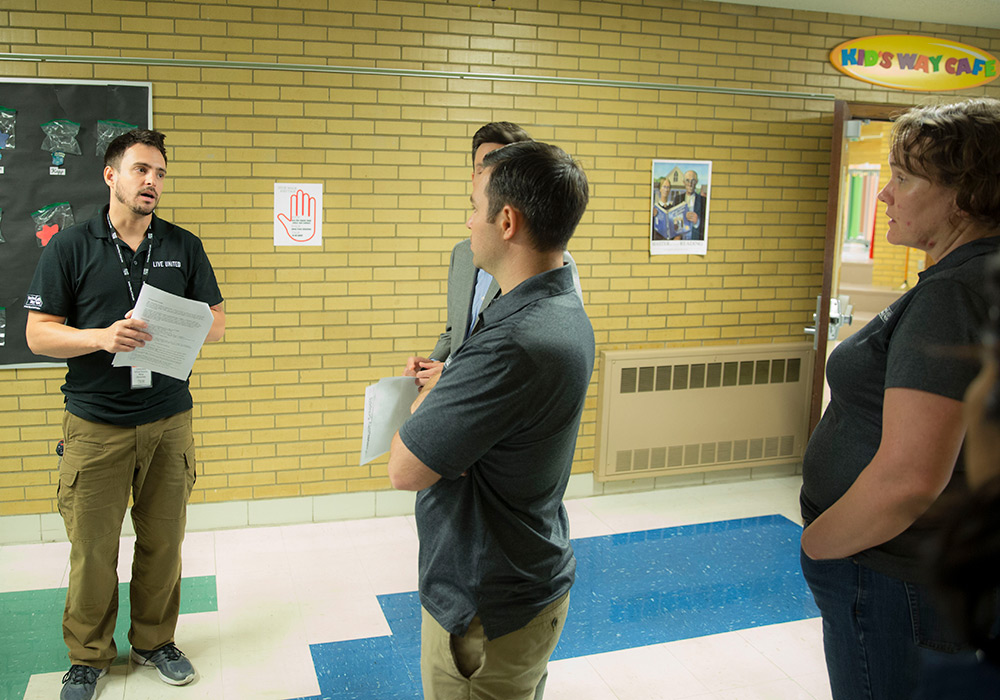 That's it, really! Just one of hundreds of workdays, no two of which are the same. I absolutely love the variety of my days as well as the adventure of being a Community School Director.
Some days are exciting, some are mundane, and still others can be a unique blend of the two. Regardless of the day, however, my love for the job and the people I serve is still strong. 
It's nice to know that there are so many people working towards the same goal. Having so many amazing community partners working in conjunction with one another towards a more equitable future for our students and their families absolutely warms my heart. I absolutely love that I get to be a part of that process.
Learn more about United Way of Salt Lake's Community Schools by visiting uw.org/community-schools.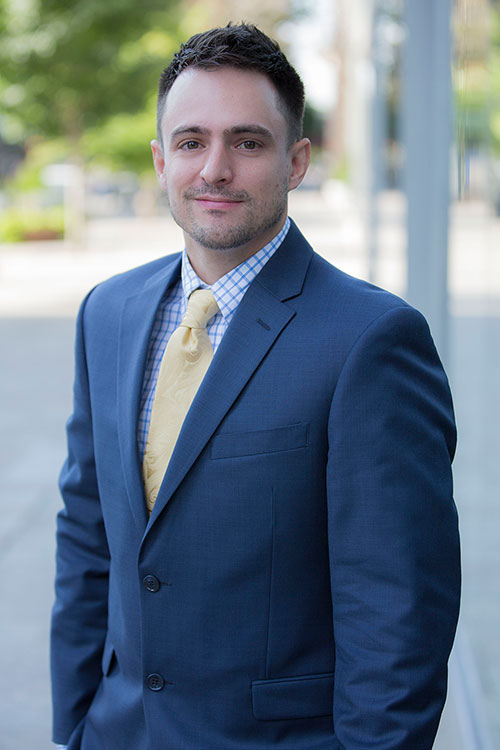 By Chris Dammert, Senior Community School Director at James E. Moss Elementary