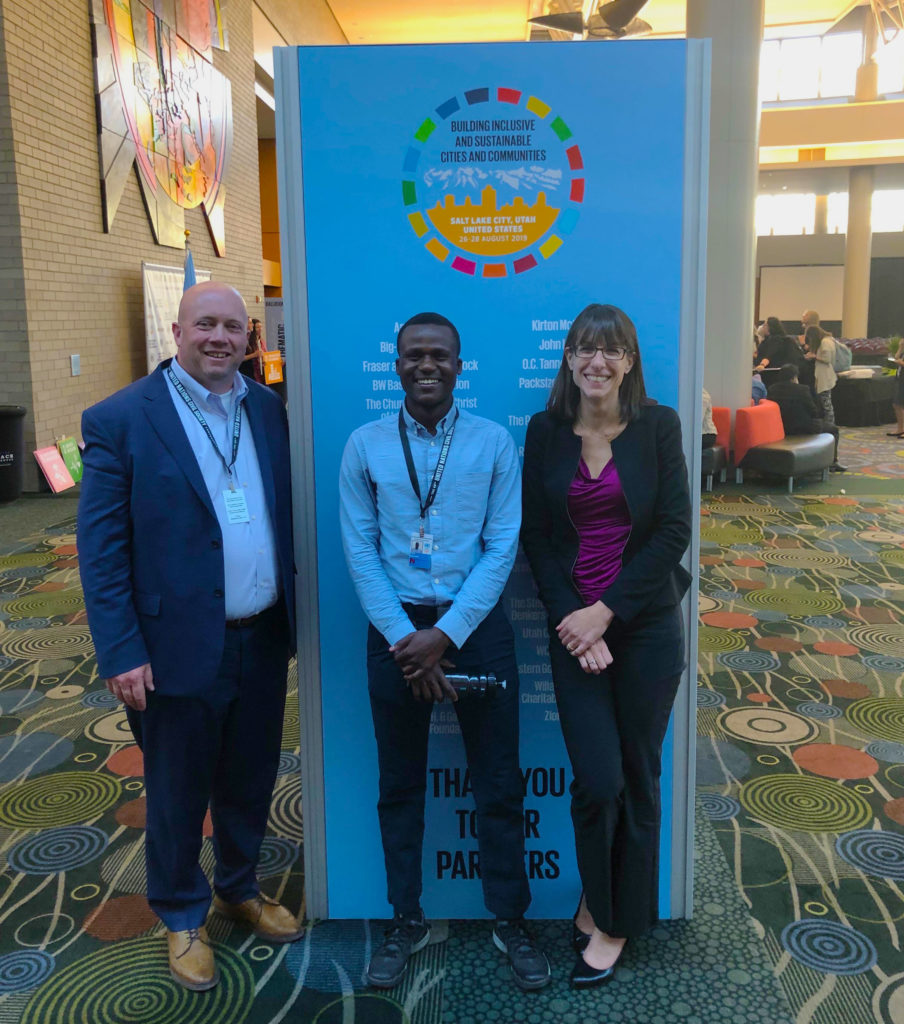 What does it look like to create sustainable and inclusive cities? And how are cities helping youth achieve success as they define it? Community leaders from more than 130 countries grappled with questions like these last week at the United Nation's 68th Annual Civil Society Conference.
The conference's arrival in Salt Lake was the first time a major U.N. event has been hosted in the U.S. in any place other than New York City and arrived in large part because of the leadership of Salt Lake City Mayor Jackie Biskupski.
We had the privilege of attending the conference and of leading a workshop about how United Way of Salt Lake came to be singularly focused on facilitating regional, civic, and school-level partnerships set on eliminating disparities based on race and income.
As we reflect on the Conference and the Promise Partnership's workshop, a few learnings stand out.
Neighborhoods provide opportunities to use community assets and opportunities to address system issues. 
At United Way of Salt Lake, and across the 400+ partner Promise Partnership region, we exist to transform the systems that result in education, health, and income outcomes that vary unacceptably based on race and ZIP code. So much can be accomplished in a particular city when youth, teachers, business leaders, government leaders, philanthropists, and other stakeholders come together to listen to residents, look at the same data, and co-create interventions that improve the systems that impact them.
Seven years ago, youth crime in the Promise Partnership community was a key community priority. It was a visible feature of many streets. A visionary mayor, residents, school staff, community organizations, municipal leadership, law enforcement, local businesses, and UWSL staff came together to pinpoint root causes, interact differently with youth, and adjust the available services (and how those services talk to each other). 
By bringing together the adults and youth with the most knowledge of and stake in the community, these stakeholders contributed to a 29% reduction in juvenile arrests, according to the Utah Department of Public Safety data. Read more about it in our blog, Out-of-school partnerships are helping decrease crime, improve academic outcomes in South Salt Lake and Kearns.
The powerful connections that people feel to their cities is a tremendous asset.
City-level work is amplified and lifted up by work at a state, regional, county, and school level. 
Faced with the unacceptable disparities that we see today, we need to make changes at every level of our complex world. On the last day of the conference, two of us got to talking about the preschoolers in our lives – and what it takes to ensure that every preschooler in our region starts kindergarten with the skills and supports to thrive there. 
In the Promise Partnership, we've built interlocking partnerships for kindergarten readiness (and every other outcome we are accountable for). A regional partnership focuses on state and district level policy and data access. The nine civic partnerships focus on transforming how their cities are organized to support infants' and toddlers' success by supporting parents, families, and neighborhoods. 
Dozens of school-based partnerships focus on creating schools where the transitions between preschool and kindergarten are as easy as possible. A grassroots effort helps make preschool enrollment processes more accessible and brings the insight and talent that exists among residents who haven't historically been part of decision-making into these partnerships.
Being at the conference reminded us that we have to keep at the hard work of focusing on systemic improvements at every level. It reminded us that we must continue to bring more youth, parents, teachers, business leaders, government officials, service providers, elected officials, and other partners into the work of sitting together to understand different incentives, values, and perspectives; looking together at data; and designing ways forward that keep our youth's success at the center.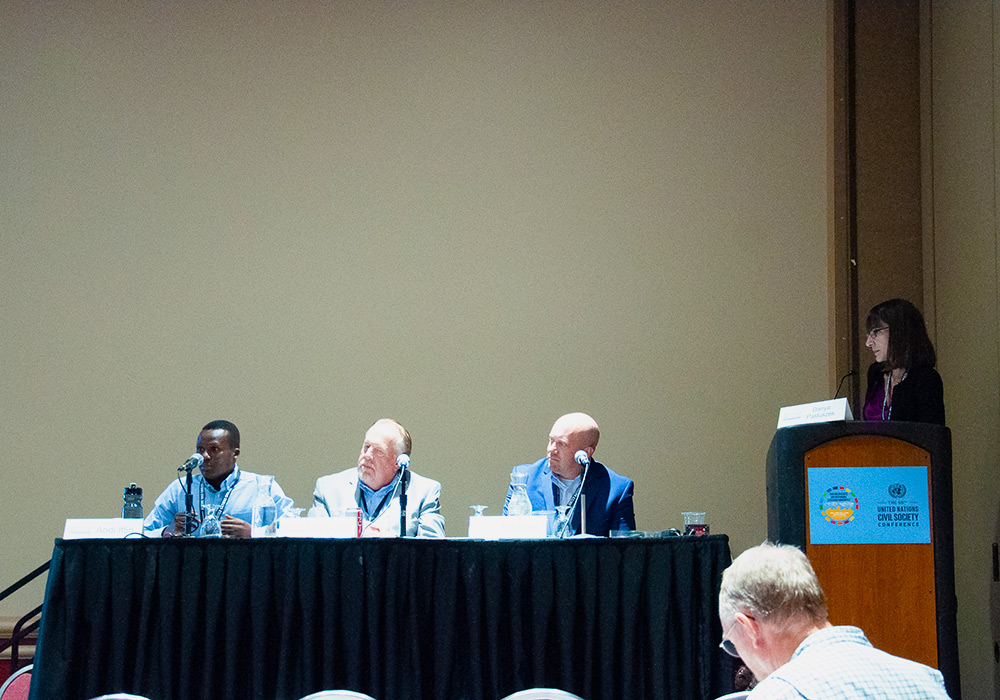 Youth know so much. 
At the Promise Partnership's workshop, one of us (Abdi) opened our session by speaking about his work as one of UWSL's founding Grassroots Fellow. Through that role, he got to know hundreds of youth and parents in cities throughout the Promise Partnership region about and to learn so much from those youth. Listening to Abdi's stories and remarks over the course of our 75-minute session, the rest of us had similar experiences – we learned so much from him. Learn more about his story in his guest blog, How United Way of Salt Lake's Grassroots Work Helped Me Build Up My Community.
What's essential is that any effort focused on changing systems and eliminating disparities commit to listening to the young people most impacted by those systems. Their expertise accelerates our work here in the Promise Partnership region, and around the world. 
We're local – and global. 
The conference (and our workshop) let us share ideas, engage with hard questions, and learn. The disparities that exist in the Promise Partnership region are – unacceptably – present in too many places across the world. 
Also present across the world is the passion and skill to accelerate economic mobility for people impacted by poverty. Taking the time to learn from others about how they are approaching systems change accelerates our work – and creates community.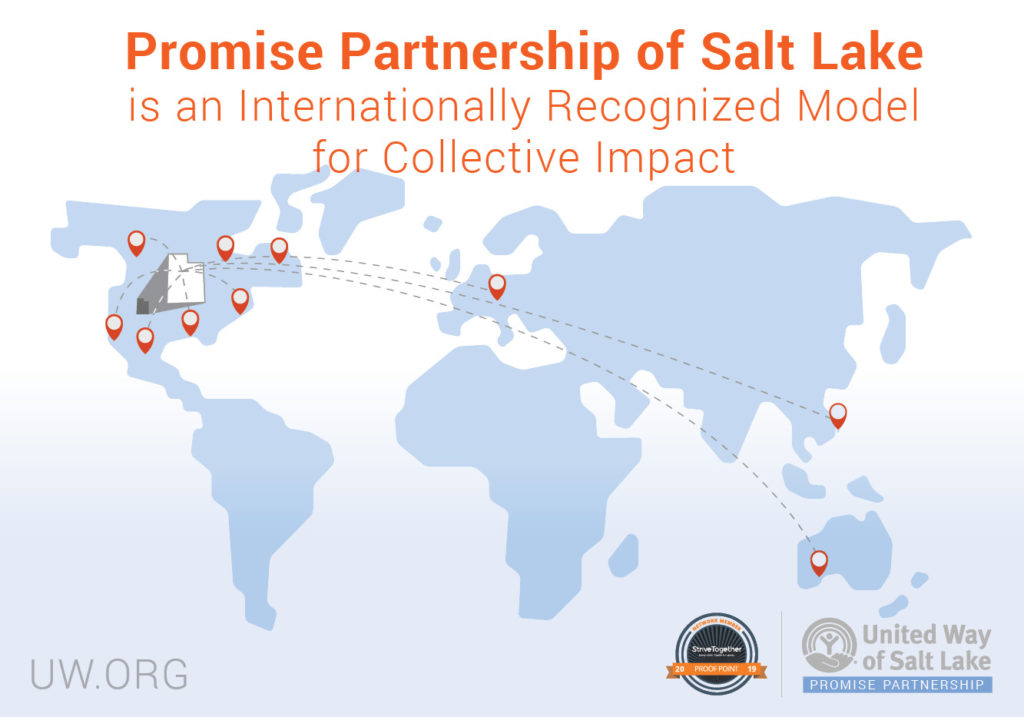 Taking the time to share our own learnings, as we did last week and as we have dozens of times in multiple communities, states, and countries allows those newer to the work of using outcomes-focused partnerships to transform systems to anticipate and overcome hurdles.
Thank you to all of you who journeyed from across Utah and across the world at the UN Conference! 
By Bill Crim, UWSL's President & CEO; Abdi Iftin, a founding UWSL grassroots fellow and a student at the University of Utah; Scott Ulbrich, a member of the Promise Partnership Regional Council, UWSL's immediate past board chair, and a leader at Robert W. Baird; and Danya Pastuszek, UWSL's Chief Operating Officer.