In recognition of Asian American and Pacific Islander Heritage Month, United Way of Salt Lake is highlighting some local leaders in the AAPI community. This week we're featuring Karen Kwan.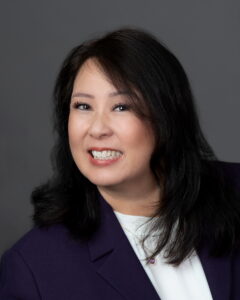 When Karen Kwan was sworn into the House of Representatives in 2016, she became the first-ever Chinese American to serve in the Utah legislature.
"[When I was asked to run] I went to everyone that I knew and said 'I can't do this, right?' People kept saying 'yes, this is something that you can do,'" she says. "But it was really my Chinese community that not only supported me but beyond that they said that if you win, it would be the very first time a Chinese American will ever serve in the Utah state legislature…They said we need you to be a voice, we need you to try this. So, I did."
Kwan first moved to Utah nearly thirty years ago. She began working for the Asian Association of Utah, which now does business as the Refugee and Immigration Center.
"That was my first foray into the Asian and Pacific Islander communities here in Utah. I just learned so much. I learned about the needs within our community, as well as the beauty and resilience within our communities, and I just fell in love with community advocacy."
She next worked for the University of Utah Center for Ethnic Affairs as the Asian and Pacific Islander student advisor.
"I was the very first full-time advisor for these two student groups, and then I lobbied to have a Pacific Islander advisor hired in," she says.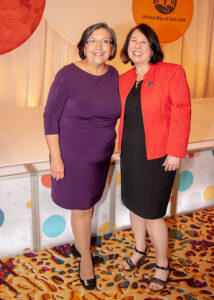 For Kwan, politics was something on the periphery; she paid attention but hadn't seriously considered getting personally involved. Some of that had to do with Imposter Syndrome, thinking she wasn't as competent as the people around her.
"I was asked to run several times, and like many women, we have to be asked several times before we will consider it," Kwan shares.
She goes on to explain that women have to be asked around seven times to run for office whereas men might not have to be asked at all. Politico found that 26% of men who have been encouraged by friends would consider running for office whereas only 17% of women encouraged by friends would run.
Kwan ran as a way to make changes and represent the often unheard voices in our community.
"I really love working in this field," she says. "I feel like we can make a difference."
During her time in office, she has served on several legislative committees, including the Executive Appropriations Committee, House Economic Development, and Workforce Services Committee, and House Transportation Committee.
She has also sponsored several bills and resolutions that support the Asian and Pacific Islander community in Utah including the Joint Resolution Recognizing the Lunar New Year and Railroad Workers Day Designation.
In 2020, Kwan and Utah Senator Jani Iwamoto passed a resolution condemning the anti-Asian violence happening in Utah and across the nation.
"We continue to work on pieces that will educate not only our colleagues, our government officials, and our state offices, but also we continue to work on things that will help our communities have a space to share their stories and for their voices."
Some of the other bills she has sponsored and co-sponsored to help elevate cultures throughout Salt Lake include dismantling the English-only laws and protecting culturally significant archeological sites.
Kwan collaborated with Senator Luz Escamilla to dismantle English-only laws so people can make reports and get help from government officials in multiple languages. One of the first amendments the legislature passed was the "Driver's License Amendment," which requires the Utah Department of Public Safety's Driver License Division to provide tests in the top five languages, in addition to English, spoken in the state.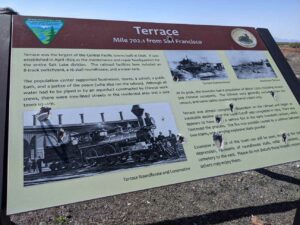 She also hopes to protect the history of different cultures. After learning about Terrace, a ghost town that was once inhabited by Chinese railroad workers building the Transcontinental Railroad, she passed a resolution protecting culturally significant archeological sites.
"It looks like the desert; it just looks like flat land," she says. "So, if people don't know that it's there, people don't understand that it's a very rich archaeological site. We can lose our stories. Anytime somebody takes an artifact or moves an artifact, the story's gone."
The collection of resolutions she's passed are all giving minoritized individuals the chance to see themselves represented in Utah's bills and laws.
"I want my community members to know that they can be here, that they belong here in the Capitol," she says. "This is their house. The Utah state government is not exclusive to one or another ethnic group, it's open to all of us and all our voices are important."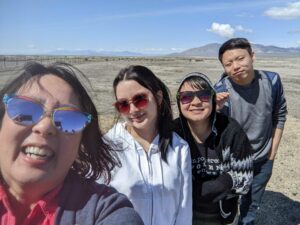 Kwan has always thought of her time in office as community service.
"That's really the reason I'm here, I wouldn't be here without the community," she says. "They are really the ones that stepped up to support me being in this position. I don't see this as anything but a service to my communities and that's to my district and to my Asian and Pacific Islander communities."
And she wants more people to run for office.
"When our young men and women say 'I'm interested in going into politics,' I say do it, 100% do it. We need your voice and we need our communities represented," she says.
Learn more about Karen Kwan's time in office on her website, KarenKwanForUtah.com.
Read our feature on Dr. Shu Cheng, another local leader in the AAPI community.