The Grassroots Leadership Team at United Way of Salt Lake works to engage community members in conversations about their experiences to create a system where the experiences of those most impacted by issues are guiding the solutions. They do this by first completing community-based research projects to illuminate the stories of those in our communities, then developing actions within the community and institutions to make lasting change. During their fellowship with the Grassroots Leadership team, Flor Cuevas organized a project focused on increasing information about and access to Spanish-language and bilingual books in West Kearns.
Introduction: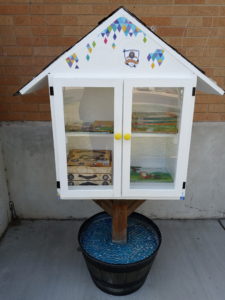 I, Flor Isabel, am a Spanish Speaking parent of four and have been a Kearns resident since 2011. As a parent, I know how hard it can be to find time to run to the library and to know what books I should be reading with my children. As part of my fellowship at United Way of Salt Lake I was having conversations with folks in my community, colleagues, and school administrators about the importance of at-home reading for students, the fact that parents are invested and work to support their children's education, and the challenges Spanish-speaking parents face in doing so when most books and resources are in English. From this, I identified a need for access to more Spanish books in the community so I decided to connect with West Kearns Elementary to see how I could support other parents who, like myself, struggle to find the time to run to the library with our kids and get books to read together. This research is a continuation of my previous work as a Grassroots Fellow, which you can read about here.
Purpose:
1. Folks in my community expressed a need for support with reading and accessing books in Spanish, which sparked the idea of creating a little library at West Kearns Elementary with Spanish-language and bilingual books.
2. I saw this as an opportunity for families to learn about the possibility and benefits of reading in Spanish (or any other language) with their students and how it can support learning and cultural identity.
Research:
As I was conducting background research as part of my project I came across Second Language Acquisition Theory, discussed in an article by James Cummins (1991), in which he explains the relationship between peoples' first and second languages. Cummins posits that if children do not develop a certain level of CALP (Cognitive/Academic Language Proficiency) in their first language, the benefits will not transfer to the second language. In other words, if a child learns to read in their native language first, they will have less difficulty learning a second language.
"Children who are read to in their native language (such as Spanish) will have an easier time learning to read in their second language (such as English). The benefits are even greater for children who learn to read first in their native language." (Lydia Breiseth, 2019).
 Read more about my research here >>
3 Easy Steps To Building a Little Library:
1. Find an Interested Partner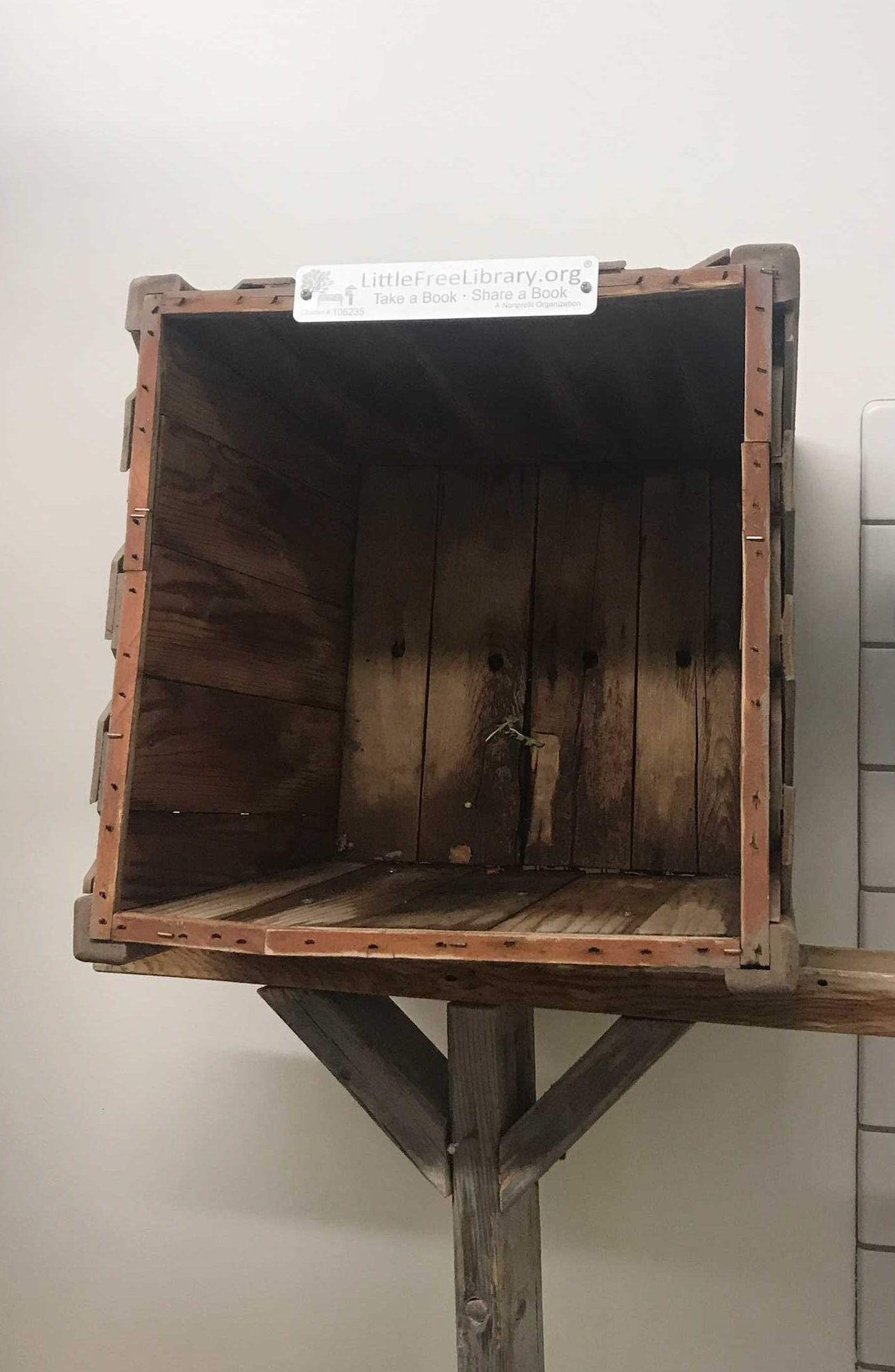 A. Start the conversation within your community
Don't let your fears hold you back.
As a parent, you have the right not only to be at your child's school but to create opportunities for engagement and be involved in school activities. In my experience, principals and teachers are open to listening and connecting.
Let whoever you are seeking partnership with know the purpose (the why) of the little library, who will be involved, and how it will benefit the community.
B. Find out who's interested in hosting a little library
The West Kearns Elementary principal supported me in creating and housing the little library at the school. Building it at a school or on the route students take makes it even more accessible.
C. If your first idea for a location does not work out, reach out to other community spaces
You can turn to your neighborhood or community businesses such as a local market, a neighbor, or even your own property.
2. Identify a Location
A. Find a location that's safe and visible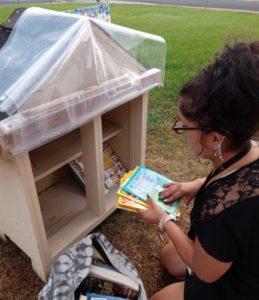 The little library can and should be located somewhere safe and accessible for everyone. Make sure it's away from streets that have heavy traffic and/or where no streetlights are present. You can find the West Kearns Elementary little library on the front lawn.
B. Tips for finding the perfect location
Think safety! Look for a location with good lighting and away from busy streets.
Think like a kid! "Where do they hang out outside of school hours and where will they walk by the little library?"
Think accessibility! Make sure it's in a place that's open and accessible 24/7.
3. Get Donations
A. Ask around
I found that people in my community were willing to help by donating reusable materials (like a previously used free little library (to build from), extra wood, paint, and TIME (many community members wanted to help and were willing to help to create a community resource).
B. Network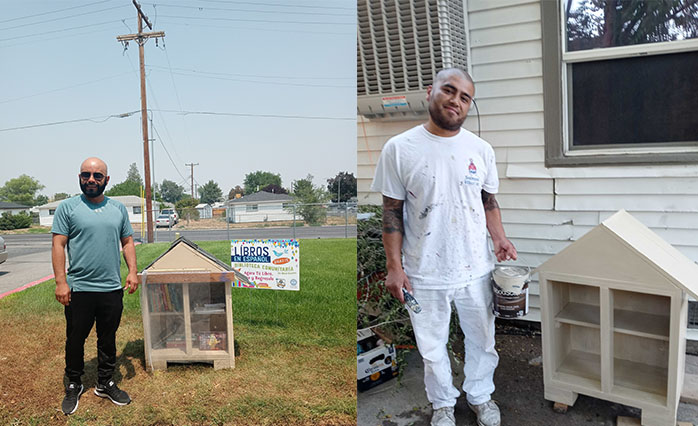 When I completed this project at West Kearns Elementary (WKE) and presented it to UWSL, I received additional support from Jenn, who created colorful bookmarks to provide with the books. In addition, Jenn connected me with Misty, who has been building and repairing free little libraries across the valley. She is currently giving the WKE little library clear doors and a lift to help in stormy and snowy weather.
C. Host a Donation Drive in your community
While the little library was being built, many community members were willing to donate time and books.
D. Seek nonprofit support (I received support from United Way of Salt Lake, for example)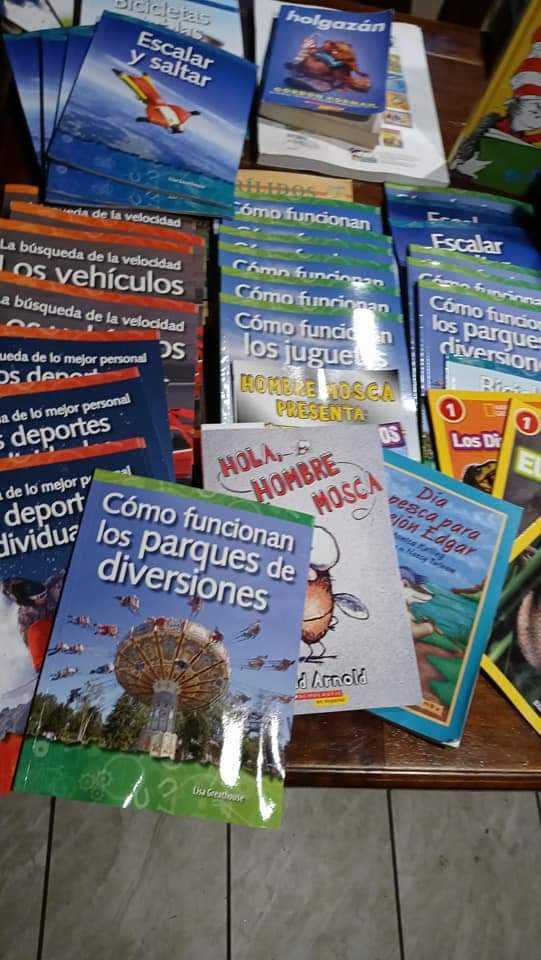 Local nonprofits will often help fund community efforts.
E. Reach out to local schools
Local schools in my area donated extra books they had to stock the little library.
F. National Free Little Library 
When funds are available they can provide materials for building and supplies for the Little Library (this can be done online).
Outcome/Conclusion 
When the Biblioteca Communitaria was completed, I invited community members to come out, see their new free little library, and let their students pick a book to take home!
I explained to the community members that the purpose of this little library is to share books in Spanish for our children to read at home. I also explained how it was focused on Spanish-language books so parents could read with their children and support their literacy in their native language.
Parents have expressed gratitude and excitement about seeing their children reading and taking turns reading with each other at home. Parents have shared that their children are reading and helping other siblings at home learn Spanish, with parents also following along, and caregivers who normally would not be able to be as involved in reading are now reading with their children as well.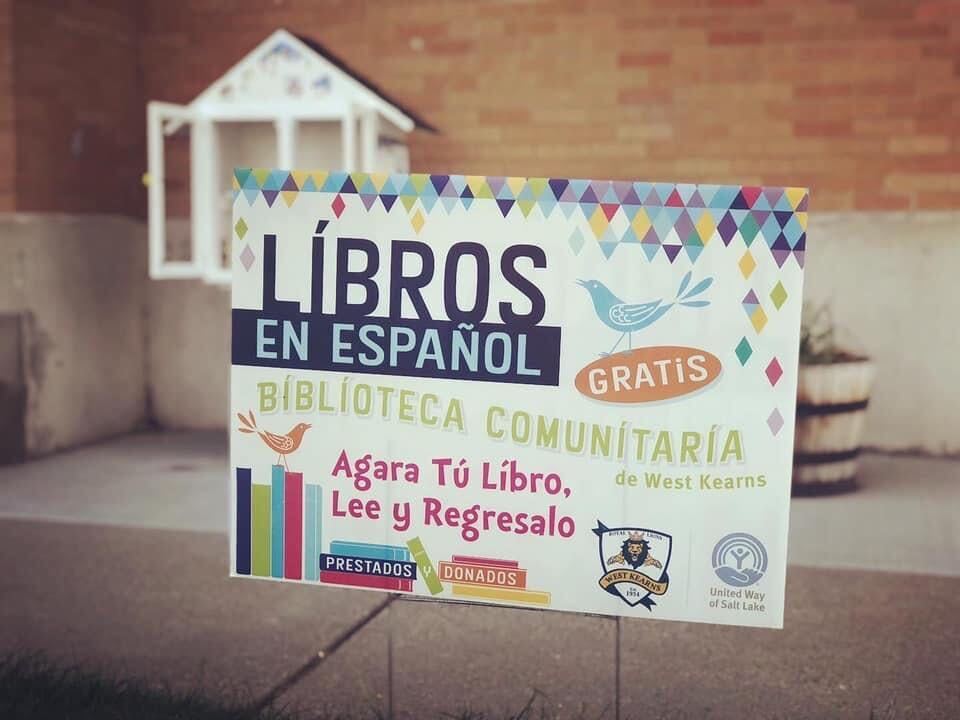 You can visit the Biblioteca Comunitaria of West Kearns at 4900 S 4620 W, Kearns, UT 84118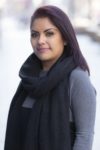 By Flor Isabel, Grassroots Leadership Organizer