Prepare for Read Across America Day with these 'RAAD' Facts about Reading in Elementary School
Reading teaches us new things, lets us explore new worlds, and introduces us to new words and concepts. No matter our age, reading is an important tool in our everyday lives. Our annual Read Across America Day event, inspired by the National Education Association's event of the same name, celebrates the joys of reading and its importance to elementary school students across the Wasatch Front.
We're committed to inspiring students to read because building a strong foundation in elementary school makes a measurable difference in studentss' lives: students who are proficient in reading in 3rd grade are more likely to graduate from high school, and children with as few as 20 books at home achieve three years more of schooling.
Here are just a few ways reading makes a difference: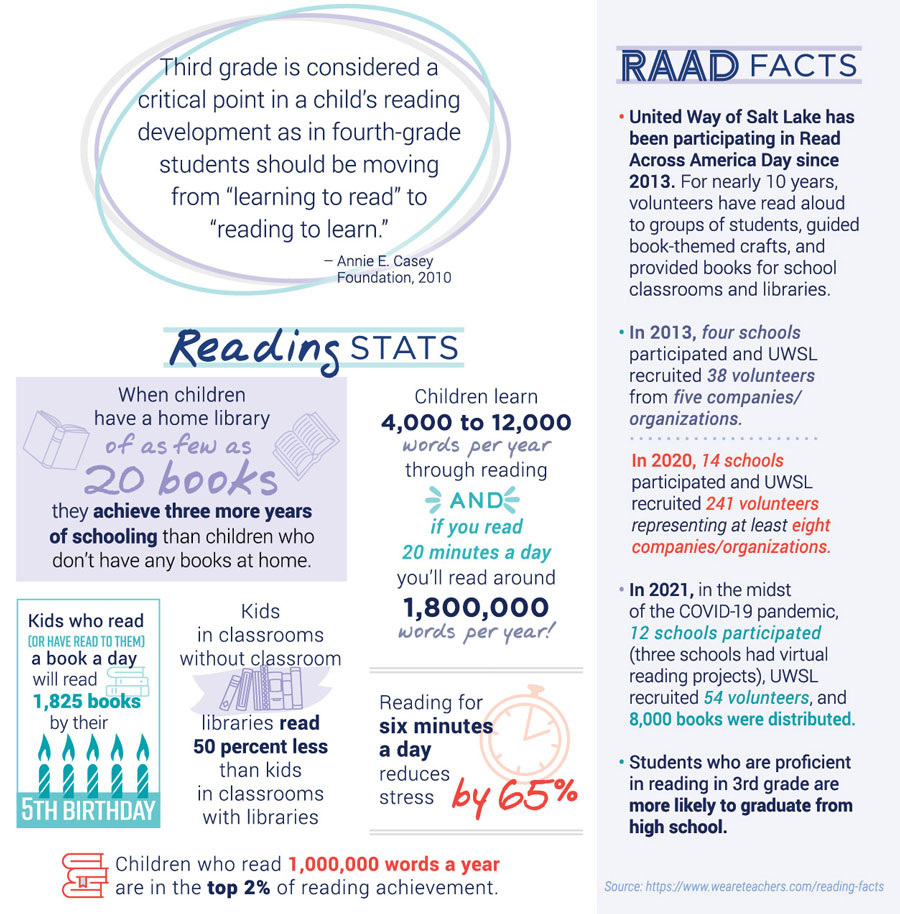 The United Way of Salt Lake Young Leaders have adopted Read Across America Day 2022 and are spearheading fundraising efforts, which will provide books and literary support for local students. Join them by hosting a Read Across America Day fundraiser, rallying your community to support the cause, or donating to the book drive!
Learn more about our Read Across America Day event at uw.org/read-across-america