Tips for using your personal social media accounts to ask for charitable donations
Fundraising through your personal social media account can be not only financially rewarding for the organization you are supporting, but also a great way to let your friends and family know about the causes that matter most to you.
United Way of Salt Lake supporter, Maria Millett, experienced firsthand how impactful social media fundraising can be: "People are so happy to give, they just genuinely don't know how and don't think their $10 can make a difference."
While social media has the benefit of reaching many people at once, choosing how to ask for financial support can sometimes feel uncomfortable or seem difficult. So, we've compiled a list of tips to help you set out on your fundraising journey:
1. Tell Your Story
What makes your fundraising campaign unique? You, of course! The one thing everyone who encounters your fundraising efforts on social media has in common is a connection to you, so relating the cause to your life is a crucial step in the process.
Think about what ties you to the cause and put that front-and-center. If you're raising money for Read Across America Day, you can share some of your favorite books or earliest reading memories. If it's Stuff the Bus, write (or talk) about why getting school supplies to children is specifically important to you, or how you've seen it make an impact in the past.
Tip: Using video on social media is a great way to accomplish personalizing your cause. Putting your face and voice to the message will not only make your pitch more unique but will also prioritize your post on most social media platforms.
2. Know Your Platform
One thing to consider when laying out your plan for a fundraising campaign is which platforms you intend to use and how you can tweak your posts to thrive in each environment. Also, keep in mind who follows you or is in your network.  Most social media sites have handy tools specifically for promoting fundraisers.
Facebook
Facebook has its own guide to sharing a fundraiser on their platform. Tailor your fundraising posts to the people who follow you on Facebook. If this is mostly friends and family, use pictures of yourself – that's who your Granny wants to see! Facebook is also useful for setting up fundraisers around your birthday. Because the site already reminds people of birthdays, it's simple to add a cause to your page asking for donations as birthday gifts.
You can make your fundraiser more prominent by adding a fundraising sticker to a Facebook Story, since this will put your post at the top of your audience's Facebook app or site.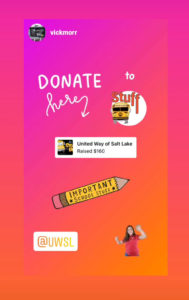 Instagram
Instagram also has a guide to sharing a fundraiser. Since it's a part of Facebook, you can use the same sticker approach on Instagram stories to direct your followers directly to a nonprofit's donation button.
Many of the same general guidelines apply to this image-heavy platform. Find something that will stand out and represents both you and your cause.
Venmo
Use Venmo as an easy way to collect money for your fundraiser. Since your friends and family are already venoming you for dinners, groceries, and concert tickets, sharing your Venmo handle as an option to collect money provides an easy option for people to donate. Share your handle on your social media platforms and through email, along with what you are collecting donations for, to encourage people to give.
Tip: Share the receipt of your donation, so they can see that their money went to a good cause.
3. Have a Specific Call to Action
Your audience already knows who you are, so now comes the fun part – tell them what you are raising money for and the impact it will have on the community. Share your fundraising goal and let your followers know that even a small donation can have a positive impact!
You will be amazed at the willingness people have to give back to their community if you provide them with a way to do it.
– Maria Millet
4. Thank Your Supporters
Don't forget to circle back and thank your donors – this might encourage others to give in the future or turn one-time donors into regulars. Seeing the results of a campaign adds transparency to the process to let your followers know that their giving is having a positive impact.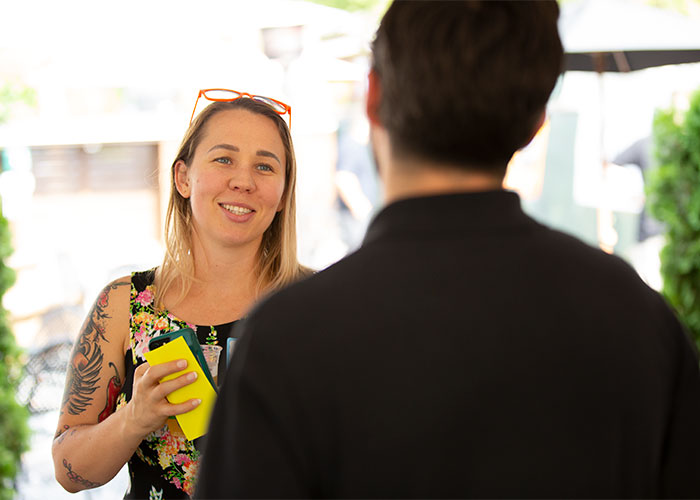 You can follow up with a gratitude post after the event you are fundraising for, but it's also important to individually thank people as they give. As a bonus, replying to comments from donors will boost your post on most social media algorithms and put it in front of more people to see what you are doing.
So, what are you waiting for? Get started with a Facebook post or feel free to @ us on Twitter with your own tips, tricks, or questions!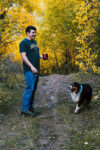 By Grant DeVuyst, Social Media Manager at United Way of Salt Lake