West Kearns Elementary was in a bit of a bind coming into the end of the 2018-2019 school year.
With classes winding down, Community School Director, DeLayna Wilhelmsen, realized West Kearns needed to make a plan to keep its roughly 700 students engaged and learning over the summer to prevent summer slide — which is when students lose some of the knowledge they learn during the summer months.
The problem they faced: West Kearns didn't have the necessary funds to create a comprehensive summer program for its students. So, Wilhelmsen and West Kearns teachers and administrators had to get creative — and on a tight budget.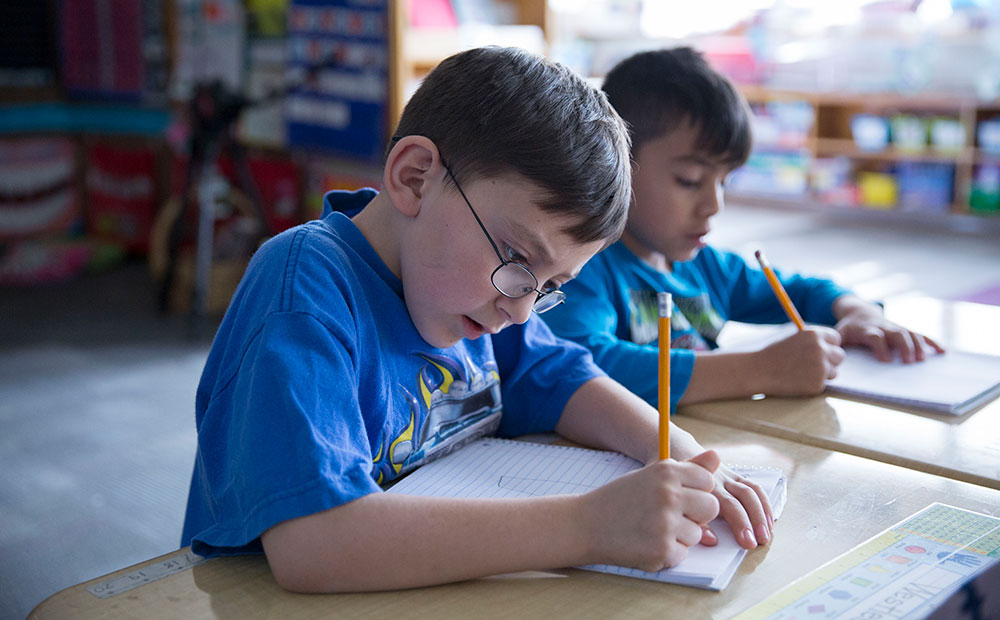 Summer learning loss keeps struggling students from gaining ground
Although it's important for kids to take some time off from school, summer break can also leading to learning loss.
For students who are already behind in school, a few months off can leave them even further behind their peers when they come back to school in the fall.
On average, student achievement scores decline by at least one month's worth of class time during summer vacation. And teachers typically spend up to six weeks at the start of each new school year reviewing old material.
Learning over the summer months can also be halted when kids, especially those from low income families, don't have access to the internet. When it comes to having internet access at home, a new analysis of Census data shows significant disparities in Utah communities.
Access to the internet is an essential learning tool in our technology-driven era, making internet access at home an important part of the solution to combat summer learning loss.
That is why Comcast — one of UWSL's longtime partners — works to make sure students who are less likely to have internet at home can access their Internet Essentials program. Learn more about what this program can offer kids here.
Creating summer learning on a budget
Based on their budget, Wilhelmsen and West Kearns teachers decided to create summer learning packets for every grade level.
Teachers from each grade worked together to create a 30-page packet for students that would review content from that school year, with a particular focus on maintaining literacy skills.
The kits were less than $2 each to make and that included the cost for printing the paper, a bookmark and a mechanical pencil, Wilhelmsen said. She added that the packets were a great alternative to a summer program not only because of their low cost, but because they could impact every student in the school, not just the few that could sign up for a summer program.
The kits were put together by United Way of Salt Lake volunteers and distributed to students at the end of the year. Students also received a book to complete by the start of the next school year.
"Creating learning opportunities like this is important for our kids because many don't come from families that can access programs or materials that can help them continue learning over the summer," Wilhelmsen said. "If they don't continue to learn, they can fall further behind."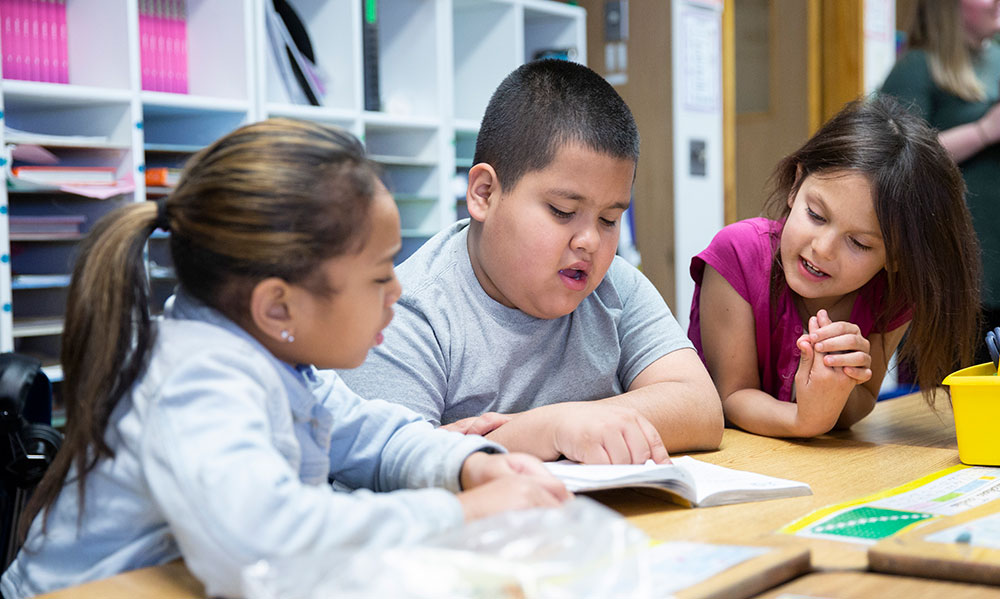 Overcoming the hurdles
Although West Kearns' teachers were excited about the packets, they had some worries about students completing them in a way that would actually help kids keep their knowledge.
"They figured some students would do the whole packet at the start of summer so they don't have to worry about it," Wilhelmsen said. "Or they would procrastinate to the end and not remember a lot of the material."
To prevent this, Wilhelmsen is enlisting volunteers to come to the school on Mondays every week during break to help kids complete their weekly section of their learning kits. The packet help coincides with West Kearns free summer lunch program, so kids can also eat when they participate.
Savage, one of UWSL's corporate partners, will send volunteers throughout the summer to help out during this time as well.
Teachers felt this was a great way to not only get help and questions answered, but incentivize kids to complete the packet in sections rather than cram at either the beginning or end of summer break. Students who attend can earn a prize each week for completing a portion of their kit during, or before, the Monday help sessions.
Scaling summer slide prevention
Other UWSL community school directors in Kearns got wind of West Kearns' summer learning kits and wanted to get on board.
Emily Schmitt, who works at David Gourley Elementary, saw a similar need for her school's students to access summer learning opportunities that don't require extra transportation or money from their families.
The content for the learning packets was sent out to teachers at David Gourley, South Kearns Elementary, and Oquirrh Hills Elementary so they could print and distribute them to students. Oquirrh Hills students are being spread out across the other Kearns elementary schools next year, since the school formally closed at the end of the school year.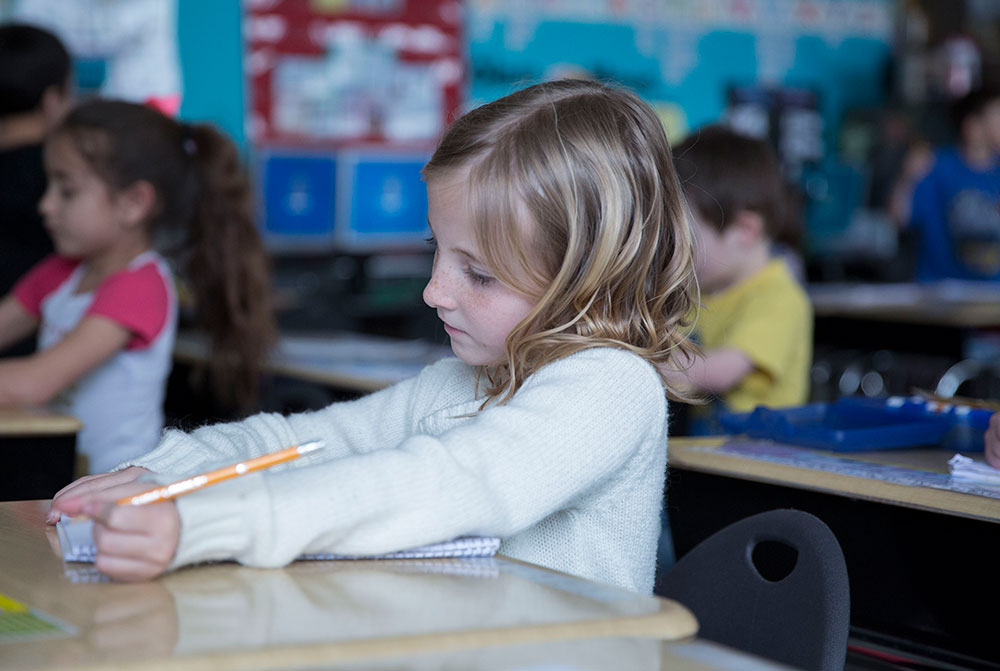 Measuring packet success
Wilhelmsen doesn't expect the literacy kits to completely eliminate summer slide among West Kearns students, but she is hopeful that they might shrink the overall learning loss they experience.
They plan to measure the kits' success by comparing reading scores from when students had the packets as a resource versus when they didn't. Teachers will measure students' 18-19 end of year and 19-20 start of year DIBELS scores against their 17-18 end of year and 18-19 start of year DIBELS scores. The DIBELS test is a Granite School District-wide standardized assessment of a student's reading proficiency and is taken at the start, middle, and end of the year to track growth.
The hope, Wilhelmsen said, is the amount of learning loss this summer is a little less than it was last summer. All the other Kearns elementary schools will measure the packet success in this way as well.
"We hope to learn more from the results and then figure out how we can tweak and make this strategy even better in the future," Schmitt said.
Learn more about how our Community Schools work to support Salt Lake kids at uw.org/community-schools.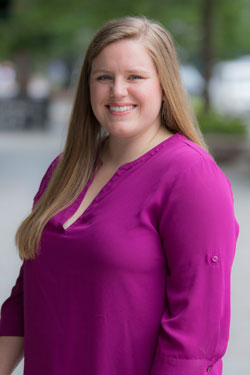 By Kelly Schmidt, Content Manager at United Way of Salt Lake