The new number to text is 801-845-2211.
When you're in need, Utah 211 can help. Free, confidential, and available 24/7 in more than 200 languages, 211 is Utah's most comprehensive source of information for local health and human resources.
As part of an update that will provide a better, more comprehensive experience, we're updating the number you use to contact us via text. To contact a Utah 211 agent over text, use 801-845-2211. Text services are available Monday – Friday, 8 a.m. to 5 p.m.
You can also download the app on Android or Apple, contact us through messenger or chat, search the website, or email our team.
Or simply dial 211 to connect by phone, twenty-four hours a day, seven days a week. Help is just a phone call away.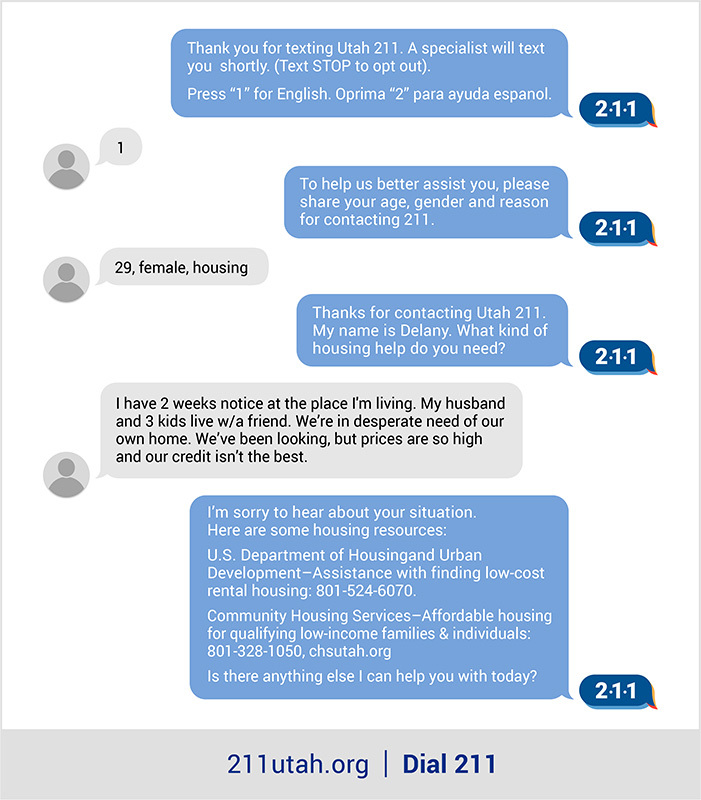 Help us spread the word about Utah 211's text number change. Download the toolkit for social media graphics, email copy, and more.