Students at Farnsworth Elementary Show Measurable Progress After Spending Time with Virtual Tutors



September 2022 saw headlines in nearly every major newspaper declaring that math and reading scores had plummeted to new lows as a result of the pandemic. The National Assessment of Education Progress (NAEP) is a test administered to fourth graders and known as "the nation's report card." In 2022, according to NAEP results, reading scores declined by the steepest margin in three decades and math scores dropped for the first time since the test was first administered in the seventies.
While this situation seems dire, there are data-backed solutions for improving student outcomes. Rigorous research shows that high-dosage tutoring, meaning students participate in three or more sessions a week, can increase students' achievement by an additional three to fifteen months of learning across grade levels.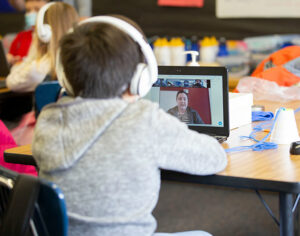 Last year, United Way of Salt Lake partnered with Philo T. Farnsworth Elementary and Mark Miller Subaru to establish a virtual math mentoring program. More than seventy volunteers stepped up to provide one-on-one support, over Zoom, to third-grade students at Farnsworth Elementary as they progressed through math lessons using i-Ready software. The Utah Education Policy Center conducted a study in four classrooms on the efficacy of software-supported tutoring. Two classes had tutors working with students as they progressed through math lessons; one of those classes offered incentives for finishing lessons. One class used the iReady math software but did not have volunteer tutors, and a control group did not use the software or have volunteer tutors.
The research found that:
Students in classrooms with any kind of i-Ready intervention (using i-Ready software with or without tutors) saw increases in math performance.
The greatest levels of improvement were in classrooms with i-Ready and tutors.
31.8% of students in the class with i-Ready, tutors, and incentives moved from "below benchmark" at their mid-year assessment to "at or above benchmark" at the end of the year.
Based on the success of this program, we are continuing to implement virtual tutoring programs. This year, we're working with some of Farnsworth's youngest learners. Sign up to virtually tutor a Kindergartener as they learn math using i-Ready software and set the class of 2035 up for success! To see more ways you can support local schools, check out volunteer and in-kind giving opportunities at uw.org/volunteer.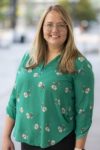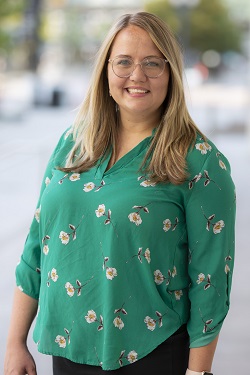 By Roni Scheidler, Volunteer Engagement Director