For Women's History Month, we're highlighting Women United members who are making waves in Utah and paving the way for the next generation. This week we're featuring Michelle Azzaro and Lauren Call, the Chair and Vice-Chair of Women United. In addition to being moms and raising kids of their own, both these women are devoted to the Women United mission of supporting girls and women throughout the Salt Lake community.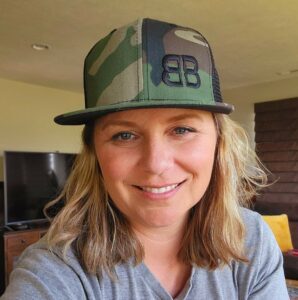 Women United helps fund the Deborah S. Bayle scholarship, mentor/tutor programs, STEM programs, and other work that directly pertains to women's issues. Chair Michelle Azzaro and Vice-Chair Lauren Call help lead the charge.
Azzaro has been involved with United Way for over twenty years. She became Board Chair of Women United in 2020.
"I have always loved the mission and focus of United Way," Azzaro says. "Having the opportunity to partner with so many amazing individuals committed to improving outcomes for women and children with Women United has been an absolute honor."
Call was first motivated to join Women United after attending Power of Your Purse, the Women United-hosted gala that celebrates the achievements of women and girls in Utah.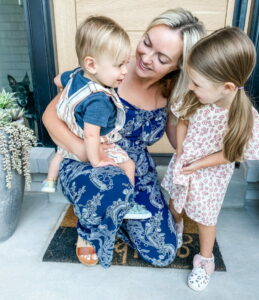 "The keynote speaker was from Girls Who Code… to hear somebody tell the story of the period of my childhood where computers came on the market and were marketed toward boys, and you know it was cool to be dumb at math if you're a girl, and how that just set women behind in STEM, in general, was so obvious but something I had never thought about," she says.
Call changed her donation to specifically benefit Women United shortly afterward. She is passionate about how many Women United efforts focus on not only helping students, but also moms.
"Universal pre-k and full-time kindergarten, that's a women's issue. That's so that caregivers can also go to work," Call says. "These programs are important for kids, all of that data is there, but they're also majorly important to women who want to be in the workforce or who have to be in the workforce to support their families."
Both Azzaro and Call are currently working moms. Azzaro is the Human Resource Generalist Manager with Enterprise Holdings and Call recently started her own business, Packd.
"For me personally, I grew up with a working mom and saw how hard she worked, and yet she was and still remains my ultimate role model," Azzaro says.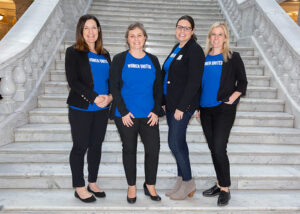 Call too was inspired by her working mom.
"I grew up with my mom working and she had a really cool job," Call says. "I just remember always being so proud to say that my mom was a reporter for the LA Times… She just showed me that you can have a job that you enjoy and still come home for dinner."
While both women work outside the home, they both give major props to stay-at-home moms.
"My stay-at-home mom friends are my biggest heroes! It is seriously harder than what I do," Azzaro says.
"My sister-in-law is I think the most inspiring mom I know," adds Call. "Raising her kids is such a passion to her … she is so fulfilled being at home with her three kids and that's so inspiring to me too. She inspires me to try and be a more proactive mom."
As Women United leaders, Call and Azzaro want to create more opportunities for women and girls to succeed both at work and at home.
"What we're trying to really hone in and focus on is supporting girls in our community and the women who are raising them," says Call. "We want to have a group of women who are passionate about what we're specifically doing in the group."
And they want to inspire their own children.
"I want my daughter to know that she can balance life the way that makes sense for her: career, family, personal passions, etc. and for my son to understand that women have equal footing in the workplace and that being a partner means that equality extends to home responsibilities as well," Azzaro says.
Learn more about Women United and join the group in creating opportunities for girls throughout Salt Lake at uw.org/women-united.