The holidays are upon us! And United Way of Salt Lake has a number of ways you can help make the season a little brighter for kids and families in our community through Season of Service projects.
Here are just a few of the ways you can get into the giving spirit and make a difference:
Volunteer At One of Our Community Schools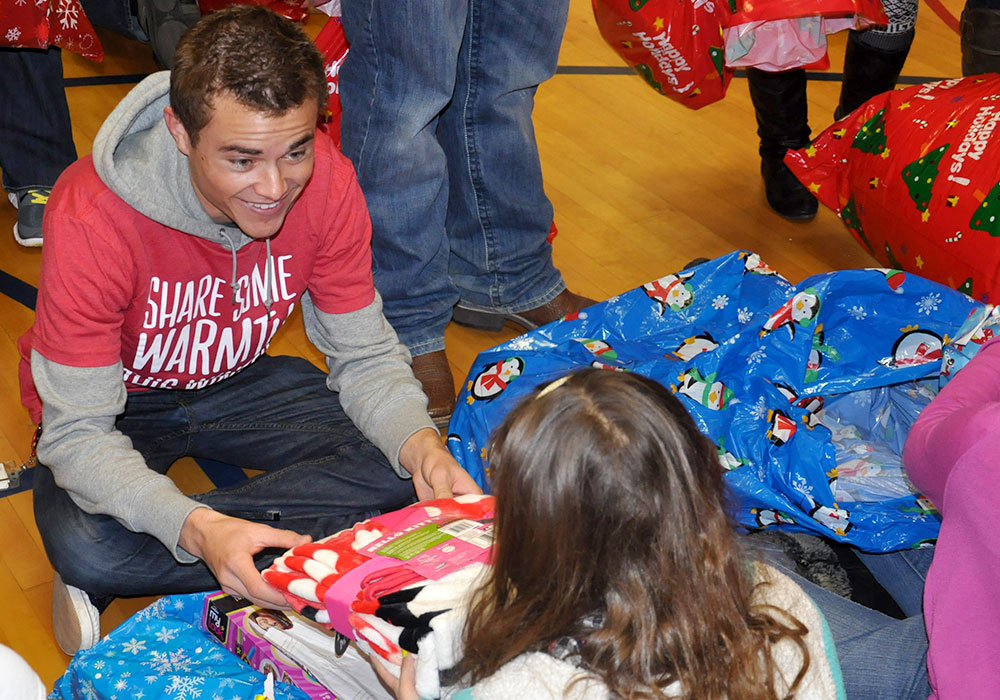 From holiday activities to academic projects, our partner schools are in need of a helping hand for several volunteer projects in November and December.
Each school is doing things a little bit differently — here are a few of the projects that are in need of volunteers.
ONE: Volunteer at Reading is a Gift at West Kearns Elementary 
Give the gift of literacy this holiday season to the students of West Kearns Elementary. Volunteers will read with students and send kids home for winter break with literacy kits and a grade-appropriate book.
This project is paired with a book donation drive.
TWO: Volunteer to Serve Hot Cocoa at Kearns Jr. High
Send middle-schoolers off on their winter break with a toasty cup of hot cocoa. Spreading a little holiday cheer can go a long way and we would love to see you there.
THREE: Volunteer at the Adaptive PE Holiday Party at Hillcrest High School
Holiday festivities should be accessible to students of all ability levels.
Host a holiday party for 16 high school students that have severe/multiple disabilities. We are looking for a donor/partner that can provide students with a pair of sneakers and do a short activity.
Run a Donation Drive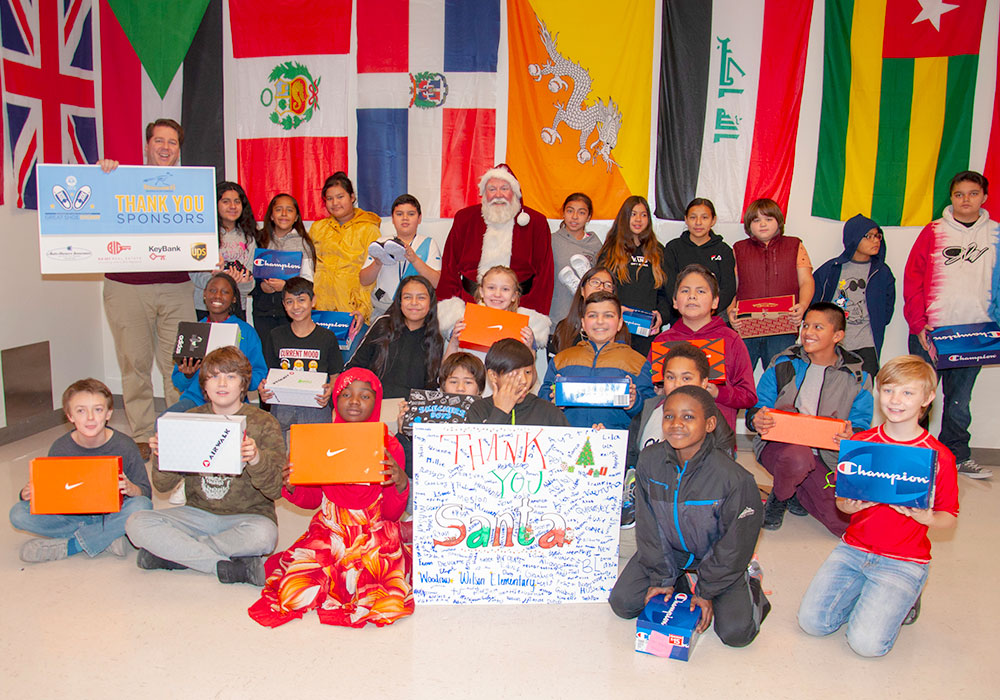 Our community schools and neighborhood centers are often in need of new and like-new items to support the students and families they serve. Many of the families live at or below the poverty line, so the holidays can be a difficult time. Help spread the holiday cheer by collecting or donating the items listed below. Reach out to Isaac Pritt at isaac.pritt@uw.org to get involved:
FOUR: Stuff Santa Sacks at South Kearns Elementary
Did you know that 84% of students at South Kearns qualify for free and reduced lunch at school? Help us make sure these kids have all the things they need over the two-week winter break by hosting a donation drive of blankets, toys, hygiene products, and winter clothing.
FIVE: Donate Sweaters for Woodrow Wilson Elementary
As winter approaches, our Community School Directors have noticed that some of our students at Woodrow Wilson Elementary do not have access to winter clothing. We would like to provide every student with a sweater to make a happy and warm winter.
To learn more about these and our many other Season of Service volunteer opportunities, visit uw.org/season-of-service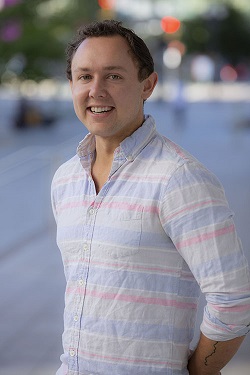 By Isaac Pritt, Volunteer Engagement Coordinator