Editor's Note: This blog post is part of our Donor Recognition Week, where we are honoring our dedicated donors for their contributions to improving our community. Learn more about our donors at uw.org/our-donors.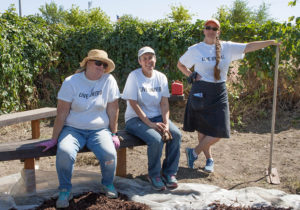 Name: Gayle DaSilva
Company: Savage Services
Job Title: Executive Assistant
How long have you worked for Savage? 4 years
How did you become connected with Savage's work with United Way of Salt Lake?
Within my first month of starting at Savage, I was involved in United Way's Day of Caring. Savage is passionate about their partnership with United Way of Salt Lake and is dedicated to giving back to the communities they live and work in.
What made you want to continue to be involved yourself?
I do not possess the time, contacts nor funds to impact my community in the way that United Way does. What I can do is give the gift of service by partnering with the United Way and Savage.
Savage did a massive kit packing project in July, which you helped organize. Would you walk us through how you got involved in it, who did it benefit, what the end result was, and why you wanted to play such an instrumental role in the project?
Every year, Savage includes a service project in the city where we hold our annual leader's forum. In 2019, our forum was in Salt Lake City and I was the project lead for our kit packing service project. Our efforts benefited 30 schools, 1,097 teachers, and more than 12,600 students across three school districts. We completed 1,200 teacher appreciation kits with supplies to help them in their classrooms and 9,100 student kits.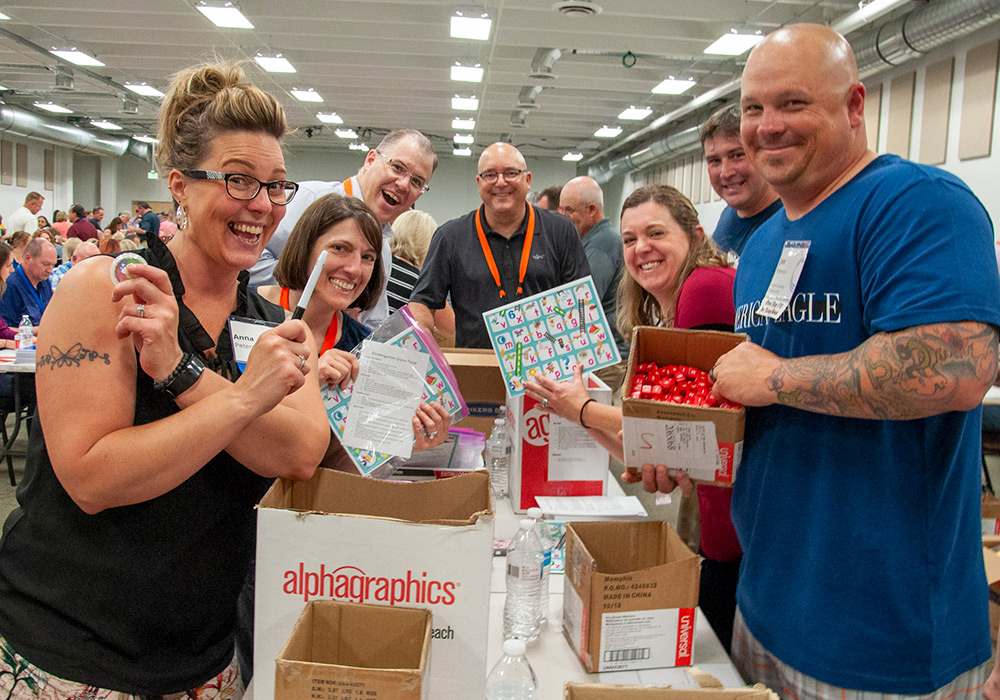 What was your favorite part of the kit packing project?
It is difficult to pinpoint my favorite part but seeing the final product and knowing that so many kids and teachers will benefit from it was very rewarding. I believe it is best summed up in this email I sent Savage CEO, Kirk Aubry: "It was daunting to build the service project from the ground up but 'We are better than Me' prevailed. When I asked United Way how they had done this project before, they sent a photo of volunteers in a library. We know that there is a Better Way and quickly began working to find solutions to make the service project a success the way Savage always does. In fact, the teacher/student kits had been on the United Way's wish list for years and they knew that Savage was the only company who could make it possible. Personally, this project goes on my list of 'Doing things never dreamed possible.' I am grateful for the opportunity and enjoy being part of the team."
What was it like for you to see the project come together with such a big group of Savage employees?
Savage is a company that exceeds expectations, so much so that we tend to overwhelm project organizers with how much we can accomplish — and this project was no exception. I know that when Savage comes together, we will execute "full contact philanthropy" with precision, passion and have a lot of fun doing it.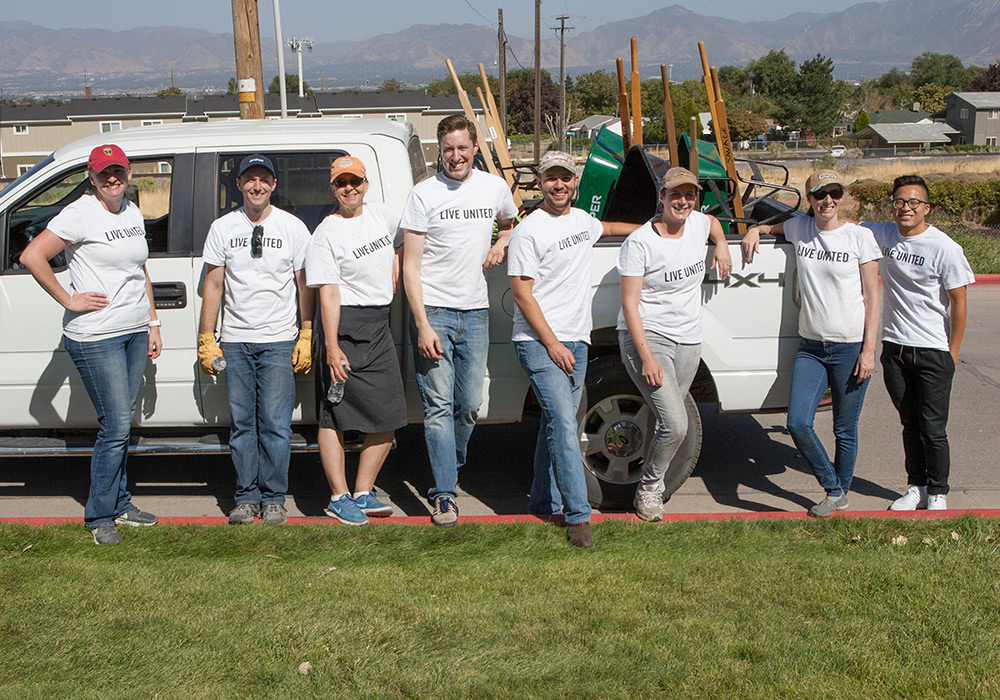 In what other ways have you been involved with United Way of Salt Lake?
Every year for several years, Savage has participated in UWSL's Day of Caring. This past year, we had more than 100 employees help clean the grounds and do landscaping work at Cottonwood High School. We have also participated in Sub for Santa, Stuff the Bus, and hosted several other service projects in the community such as winter clothing drives. In addition to these projects, we have an ongoing tutoring project where employees can volunteer at Midvale and help students with reading. We also have a yearly United Way giving campaign (where 100% of employees opt to donate to the mission).
Learn more about how you can get your company involved with United Way of Salt Lake by visiting uw.org/for-companies.