Learn how Ernst & Young Employees helped mentor One Refugee students as part of Stay Safe, Stay Connected
United Way of Salt Lake (UWSL) is fortunate to work with many dedicated partners who share the goal of creating a just, equitable world for all. Here's a success story from one of this year's collaborations.
2020 presented new challenges in volunteering; many schools were closed, and in-person activities were severely limited to help control the spread of COVID-19. While UWSL doesn't typically recruit volunteers for organizations outside partner schools, this year saw the creation of the Stay Safe, Stay Connected initiative, allowing UWSL to expand their support to include partners needing virtual mentors and tutors. With an eye to creating partnerships that provide maximum benefit for everyone involved, UWSL's Volunteer and Corporate Engagement teams act as facilitators when pairing volunteer groups with those in need of volunteers.
One Refugee is an organization focused on helping post-secondary students from refugee backgrounds prepare for successful futures. A representative from One Refugee reached out to United Way of Salt Lake to ask for help creating a mentor partnership that would serve their population. One Refugee was added to the volunteer opportunities website where EY execs saw the opportunity and stepped up to fill the need.
Each year Ernst & Young sponsors EY Connect: a day when EY employees across the country volunteer in their communities. When EY partnered with One Refugee, a portal was set up that allowed volunteers to log in and sign up for a time during the first week of September, now known as "the week of engagement," to spend 30-60 minutes meeting virtually with a One Refugee student.
These meetings were designed to provide guidance, connections, and mentoring for students in Utah and Idaho who might otherwise lack a network of adults with first-hand experience navigating post-secondary education. EY volunteers were able to provide insight on everything from career paths to resumé writing to the importance of a LinkedIn page. The experience also provided students with practice scheduling and holding meetings over Zoom.
38 EY employees from across departments, including marketing, administration, finance, and accounting volunteered to be part of the pilot program and met with 44 One Refugee students. Participants from both organizations said they learned from and enjoyed the experience and would be open to participating again in the future. Says one student, "I learned a lot from this experience. The advice [my mentor] gave me was priceless."
Learn more about our volunteer opportunities, and how you or your organization can get involved, at uw.org/volunteer.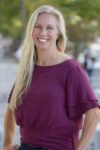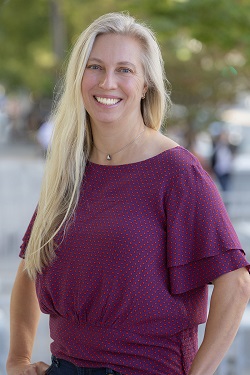 By Jessica Gezon, Senior Content Manager with United Way of Salt Lake