The onset of the COVID-19 pandemic forced an unexpected move to online learning in early March. With little notice and no set return date, teachers, students, administrators, and parents were suddenly adjusting to the "new normal" of remote learning.
This shift to learning from home highlighted some existing inequities in the education system, and United Way of Salt Lake, together with the Promise Partnership and the Utah State Board of Education, launched the Stay Safe, Stay Connected initiative. Stay Safe, Stay Connected works to ensure that kids have access to essential academic resources, allowing them to stay on track.
Two of the most successful things to come out of Stay Safe, Stay Connected so far are the tutoring program at Mill Creek Elementary and making tech accessible to kids across our communities.
Online Tutoring: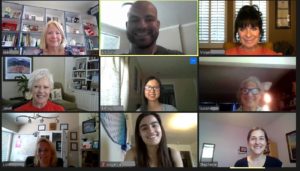 To help prevent "summer slide," which started early this year and was correctly expected to last longer than usual as schools evaluated the best way to re-open while keeping students safe, Mill Creek Elementary hosted a virtual tutoring pilot program. Volunteer tutors met with students through an online platform twice a week and utilized lesson plans and learning activities available on the Salt Lake County Library and Salt Lake City Library websites. In addition to 1-on-1 sessions, a Salt Lake City Library partnership allowed United Way of Salt Lake to provide library cards to those outside the county who needed access to the online learning resources.
Stephanie Rokich, Senior Director of Volunteer Strategy, said "Going virtual has its challenges, but it also has a lot of benefits. Students and volunteers could participate from home, enabling us to reach more people who may otherwise not have been able to participate."
Tech Equity:

Reports from last spring indicate that 20-50% of students never connected with a teacher after moving to remote learning. This is due to multiple factors, including unreliable access to the internet and not having a device on which to connect. Stay Safe, Stay Connected is working with generous donors and partners to ensure that kids and their families have access to affordable internet (sponsoring Internet Essentials outright, in some cases) as well as the devices they need to continue learning. Nearly 750 devices have been distributed since the program began, and more are on their way to families in need.
We're thrilled to present our successes, but know the work isn't done. Stay Safe, Stay Connected continues to collaborate with the Utah State Board of Education to keep students and their families connected with the resources they need to help them succeed in school. Learn more about connecting with resources to help your student learn during this time at uw.org/211/stay-safe-stay-connected.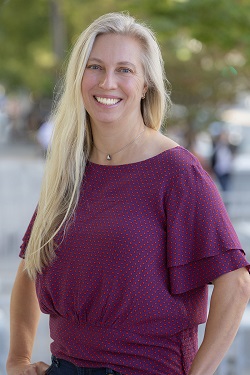 By Jessica Gezon, Senior Content Manager with United Way of Salt Lake