Mobilize your Friends and Family to Support the Causes you Care About with Peer-to-Peer Fundraising
Read Across America Day is RAAD, and United Way of Salt Lake's Young Leaders have adopted it as their signature event. Learn how you can show your commitment to our local community while mobilizing your network for good with peer-to-peer fundraising!
One of the best ways to support a cause you're passionate about is peer-to-peer fundraising. Also known as crowdfunding, peer-to-peer fundraising allows you to create a personal fundraising campaign and collect donations from friends, family, co-workers, anyone who supports your cause.
When you're ready to mobilize your network for good, we've got some tips for a successful peer-to-peer fundraising campaign. It's simple, fun, and will help support local efforts.
Change starts with you!
Five Ways to Fundraise
1. Create a campaign and share on social media
Need ideas? Check out the examples below or read our blog "Making the Most of Fundraising on Social Media"!
2. Host a fundraising dinner party
3. Send a text to 10 people inviting them to give
4. Host a game night
5. Get your company involved
Start your fundraising campaign now — because it's a simple, hugely impactful way to support our community. Because you are a changemaker. Because you're a do-gooder in our community.
---
Create a Social Media Fundraiser
"When we band together, we can make a much bigger difference. Some people can only contribute a little bit of money, but that really does make an impact."
– Maria Millett
Learn from donor and superstar Maria Millet. Each year Maria chooses a Season of Service project to raise critical funds for – this year she chose a project helping Woodrow Elementary students have a pair of cozy socks and a book for their winter break. Less than 10 hours after posting on Instagram she raised over $400!
Learn How to Use Social Media for Your Fundraiser
Fundraising Dinner Party
Did you know Canva is a great resource for quickly making beautiful invites for your dinner party (or game night)? Look at this example that raised $300!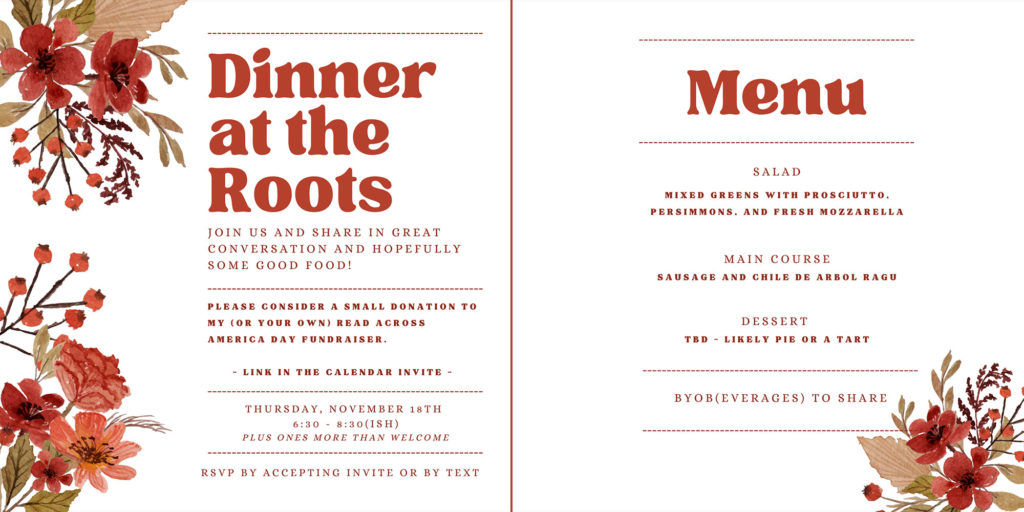 Start Your Read Across America Day Fundraiser
Learn more about how you can fundraise for causes you care about on our blog "Making the Most of Fundraising on Social Media."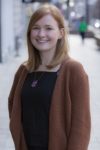 By Kelsey Hayes, Giving and Engagement Manager